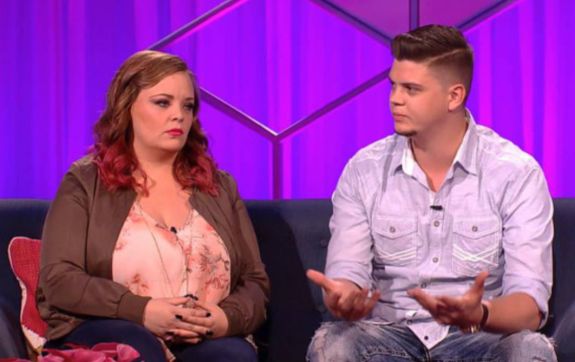 Catelynn Lowell and Tyler Baltierra returned to Kail Lowry's Coffee Convos podcast this week to discuss a cornucopia of topics– including their feelings on the newest Teen Mom OG cast member, Bristol Palin. (MTV made the official casting announcement earlier this week for Bristol, but the news was leaked to the press last month.)
Tyler and Catelynn didn't hold back while discussing how unhappy they were with how they found out that Bristol was joining the cast.
"Do I have anything against her as a person? No," Catelynn said. "Do I dislike her? No, because I don't know her. Do I think it's weird that you're throwing somebody onto the 'Original Girls' story? Yes."
Catelynn and Tyler confirmed The Ashley's report that none of the show's cast members were informed that Bristol was joining the cast, and they didn't find out until the news was leaked to the press.
"That's the only problem I have with it, is the way it all got brought out into the media," Tyler said. "We started a franchise, built it, sustained it for 10 years. I think we deserve the respect to know what's going on when you're doing a major franchise shift [to something] we helped build, create and sustain. I feel like that's more of respect thing."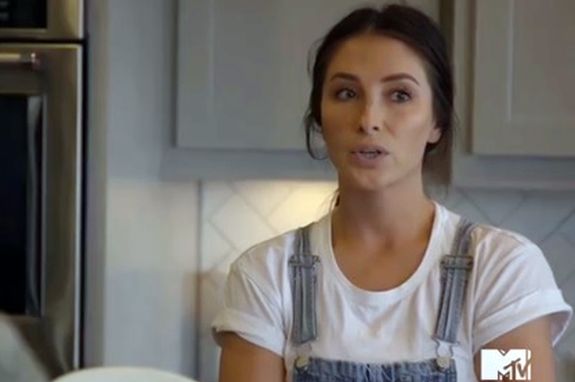 Catelynn agreed that it was wrong for MTV to keep them (as well as the other original 'OG'ers Amber Portwood and Maci Bookout) in the dark about girls being added to their cast.
(As The Ashley previously told you, the show's producers were so intent on keeping Bristol's casting a secret, they were using a code name in the production logs, etc. in order to keep it a secret that she was filming.)
"I think whoever was making this decision should have had the decency to call all of us [and let us know]," Catelynn added.
Tyler said that he and the others felt "blindsided" when the news was announced. Kail stated that she felt the same way back in March 2017 when news that Briana DeJesus was joining the Teen Mom 2 cast leaked before producers told her. (The Ashley was the one who leaked that news…so….oopsie!)
Tyler said that MTV should take into account that he and the other original cast members are the ones who have been making the shows profitable.
"It's like, 'Hey, network! You like your money? You're welcome!'" he said.
@CatelynnLowell & I had another great podcast interview with @kaillowry & @lindsiechrisley & we cover everything from addiction to new cast members on @coffeeconvospodcast SO GO CHECK IT OUT! https://t.co/QqBkhmFoUH pic.twitter.com/p6oc5nG1AY

— Tyler Baltierra (@TylerBaltierra) August 23, 2018
Tyler and Catelynn's co-star, Maci, also recently gave her thoughts on Bristol joining that cast.
"I think me and Catelynn and Amber are pretty much on the same page… if they bring in new cast members, then we don't want it to be called 'Teen Mom OG' because that's not true if there's new cast members," Maci said during her appearance on Coffee Convos earlier this month.
The new season of 'Teen Mom OG' premieres October 1 on MTV.
Listen to Catelynn and Tyler's entire Coffee Convos podcast interview below!
RELATED STORY: Maci Bookout Talks About Ryan Edwards' Arrest, Bristol Palin Joining 'Teen Mom OG' & More During Coffee Convos Podcast Interview 
(Photos: MTV)