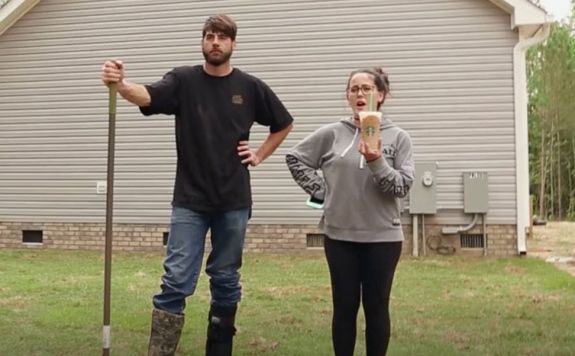 UPDATE! Jenelle has responded to Radar's article about her homeschooling her stepdaughter! Scroll to the bottom for the latest info! 
Grab your book bags–and your swamp boots–because Jenelle Evans and David Eason have just opened up their very own Little Schoolhouse on the Land!
No…seriously.
The Teen Mom 2 star confirmed earlier this week on Twitter that she is now personally homeschooling her 11-year-old stepdaughter, Maryssa. In a now-deleted tweet, Jenelle seemed to be sending a message to her 'Teen Mom 2' co-star (and nemesis) Kail Lowry, while also confirming that Maryssa (who is David's daughter by his first wife), has been pulled out of the North Carolina private school she had been attending.
"While you're over here podcasting away, tweeting pure bulls**t about me, or posting #FakeNews… I'll be over here homeschooling my stepdaughter and minding my business," she wrote.
A spokesperson for the Non-Public Education Department of North Carolina confirmed to Radar Online earlier this week that, back in March, Jenelle filed the required paperwork to operate a home school in North Carolina. Jenelle chose "West Croft Leadership Academy" as the name of her school. (Is anyone else a bit disappointed she didn't go with "The Land University" or "Little School in the Swamp?" Just The Ashley? OK…)
Jenelle– who is the wordsmith behind such vocabular masterpieces such as "dramastic" and "on-tray" (#NeverForget)–is eligible to teach homeschool because she possesses a high school diploma. (In North Carolina, you are eligible if you have a diploma or GED.)
Maryssa had been attending a private school in nearby Leland, North Carolina, and seemed to be excelling there. Back in May, David posted a photo of Maryssa holding an academic award she had received at school.
According to Radar Online, David chose to pull Maryssa out of the school due to "a cross-dressing staff member."
(The Ashley has not been able to confirm or deny this part of the story, so please consider it a "report" for now.)
"Someone at her school was apparently dressing, or dresses, like a girl," a source told Radar. "David said something to the school staff and they said they couldn't do anything about it."
Radar states that David tried to enroll Maryssa in another nearby private school, but she was not eligible due to where The Land sits.
"The other school ended up telling David she couldn't attend because their address is not in the school zone," Radar's source claimed. "She would have to go to the public school for their address, which David feels she's too good for."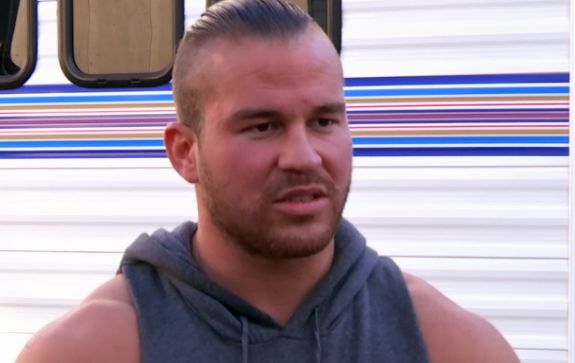 In recent weeks, David has made it very clear how he feels about the LGBTQ community. One day after Jenelle defended David's homophobic rant from February (which, by the way, got him booted from the show and MTV), David posted a series of photos to Instagram, letting everyone know that he is proud to be straight…and white.
"Straight Pride, it's natural, it's worked for thousands of years and you can make babies," the post read.
Currently, Maryssa is the only student on The Land. Jenelle recently posted that Kaiser had started another school year at his school. Jace remains enrolled in his regular school as well.
Kail had a hilarious reaction to Jenelle's admission that she is now a homeschool teacher.
"Is her stepdaughter sitting 'a crossed' from her at the table?" Kail wrote, referencing a previous tweet of Jenelle's in which Jenelle told a fan on August 23 that she "walked a crossed a cool creek" in a video she had posted.
UPDATE! Jenelle has responded to Radar's article and, on Saturday, came out swingin' (via Twitter), attempting to assure everyone that she's more than qualified to teach Maryssa her readin' and 'rithmatic!
The 'Teen Mom 2' star even claimed that she has "graduated medical school."
Wait..WHAT?!
Unfortuatently, that claim and the poor grammar  used in Jenelle's tweets only seemed to make her the butt of more jokes.
"You have NO IDEA why she was pull out of school," Jenelle wrote. "Don't want to put anyone on blast either. And no one has to give me permission to do anything with Kaiser, lol.
"Myself of all people have went to Early College High School, graduated HS early after having Jace, went back to college and graduated medical school, finished Scuba certification, CPR class, Nitrox Scuba Class, uhmmmm…. so you were saying?!"
Myself of all people have went to Early College High School, graduated HS early after having Jace, went back to college and graduated medical school, finished Scuba certification, CPR class, Nitrox Scuba Class, uhmmmm…. so you were saying?! ? https://t.co/J3rEpoUcKh

— Jenelle Eason (@PBandJenelley_1) September 1, 2018
"Attending high school on a college campus was pretty sweet tho. Lunch was always great!  #Memories #SchoolDays," she added.
Jenelle did, in fact, actually graduate early before the birth of her son, Jace. Her claims that she "graduated medical school," though, are completely ridiculous. Jenelle is likely referencing the medical assistant classes she took at Miller Motte Technical School.
Miller Motte is a technical school, not a "medical school." In reality, she graduated in 2015 from the tech school with a certificate of completion for the school's Medical Office Assistant Course. (Multiple outlets have stated that Jenelle has yet to pass her state board Certified Medical Assistant test, however.)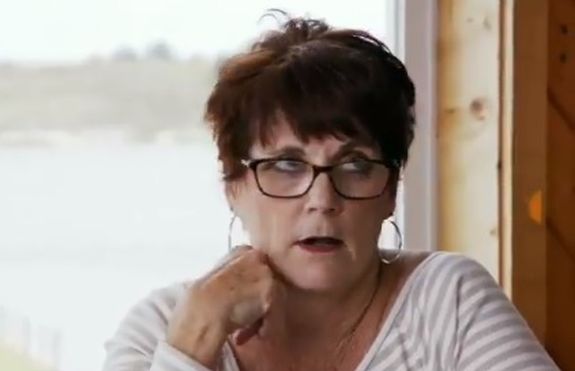 Jenelle also tweeted that she has no idea where Radar got the name "West Croft Leadership Academy" as her school name.
So…there's still a chance the school can be called "Little Schoolhouse on the Land?"
The Ashley went ahead and dug into some public records and discovered that it appears Radar made a mistake in its reporting. "West Croft Leadership Academy" was actually a name chosen by a woman with a similar name to Jenelle's. However, it is not the name of Jenelle's homeschool.
RELATED STORY: 'Teen Mom 2' Star Jenelle Evans Defends Her Husband David Eason's Negative Views of the LGBTQ Community: Says He Was Raised to Dislike "Those People"
(Photos: MTV, Instagram, Twitter)