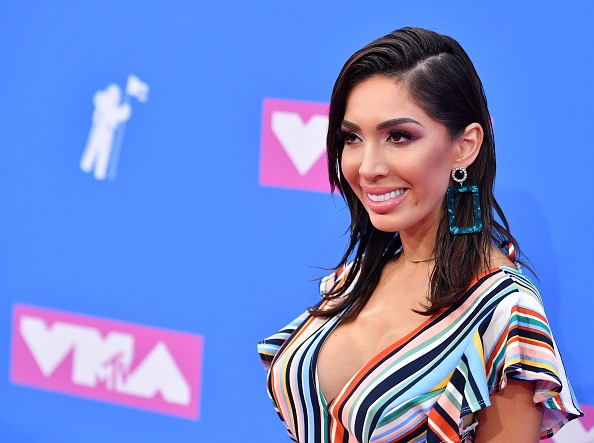 Farrah Abraham may have been booted from MTV's Teen Mom OG last year, but it appears that her relationship with the network is still strong!
Despite the fact that Farrah sued Viacom (the company that owns MTV) last year, she was still cast on the second U.S. season of the MTV dating show Ex on the Beach. The Ashley has not been able to confirm all of the details (yet), but from what she has heard, Farrah began filming for the show last week in Malibu, California. 
Even more surprising is the fact that Farrah's ex-boyfriend, Simon Saran, agreed to appear on the show with Farrah. (The couple split last year on bad terms.) This is lucky for Farrah, of course, since she needed to come up with an ex-boyfriend to appear on the show with her, given the premise of 'Ex on the Beach.'
On Monday, Simon posted Instagram Live photos of himself at a house that The Ashley can confirm is  part of the 'Ex on the Beach' Season 2 set. On Sunday, he wrote, "MTV appearance, f**k it, why not" as the caption of himself getting into a car, presumably on the way to the show's set.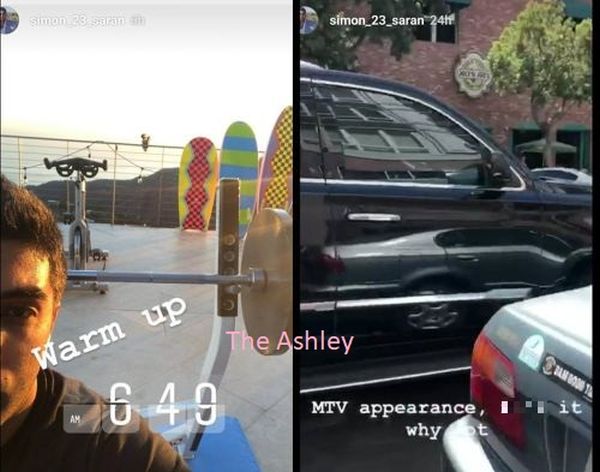 Simon is one of the only real "exes" Farrah could have used for the show. Of course, if he had refused to film with her, Farrah could have gone the same route she used to film Couples Therapy back in 2014. Farrah didn't have an ex-boyfriend, but wanted to still be on the show so she hired Florida DJ Brian Dawe to pretend to be her ex-boyfriend for the show. Brian later admitted that his "relationship" with Farrah had been fake, backing up his claims by providing Starcasm with screenshots of his correspondence with Farrah.
From what The Ashley hears, Farrah will be filming the show for a month, which means she will be finished in time for her to compete in her "celebrity" boxing match in Atlantic City on November 10.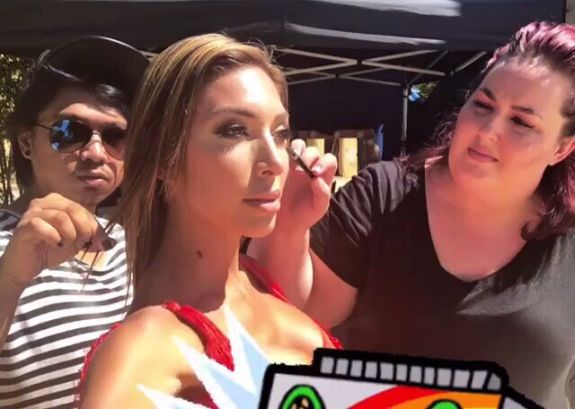 Farrah seems to have made a slick deal with the producers of the show, since she is allowed to have access to her cell phone and social media accounts while filming. This is, rarely, if ever, permitted on the sets of these types of shows. (As The Ashley has previously reported, the cast members on shows like 'The Challenge' are not permitted to have their phones while filming, and can only have access to a landline phone that is monitored by production.)
Anyway, according to Vevmo, Farrah and Simon will be joined on 'Ex on the Beach' Season 2 by Chad Johnson of The Bachelorette, Corey Brooks of "Big Brother 18," Jay Starrett from Survivor, Malcolm Drummer of Are You The One? Season 6, Zach Rance of "Big Brother 16," Diandra Delgado of 'Are You The One?' Season 6, Janelle Shanks of Bad Girls Club: Miami, Maya Benberry of Catching Kelce, Morgan Willet of 'Big Brother: Over the Top,'  and Nicole Ramos of The Challenge.
Last month at the MTV VMAs, Farrah hinted that we would soon be seeing her face (well…whichever face she happens to be using now) on MTV again very soon.
"I'm finding love next with MTV, so I hope you guys really love that and enjoy that," Farrah told Us Weekly on the VMA red carpet. "I can't [talk about the show]. I'm just very interested, obviously, in finding someone, maybe a male version of me. So that's all I can say for now."
'Ex on the Beach' Season 2 is supposed to air sometime this fall, but MTV has announced the official premiere date yet.
The Ashley will update this post when more information is available.
RELATED STORY: Farrah Abraham's Ex Simon Saran Says He's Not Surprised Farrah Got Arrested At the Beverly Hills Hotel, Claims She Begged Him to Bail Her Out
(Photos: ANGELA WEISS/AFP/Getty Images, Instagram Live, Instagram)