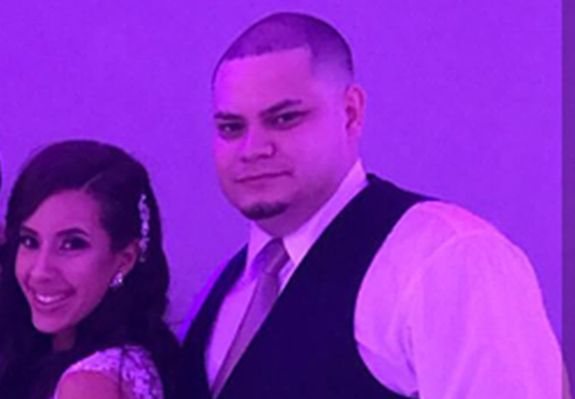 The longest-lasting couple in Teen Mom 2 history has officially tied the knot!
Jo Rivera married Vee Torres on Sunday in Bloomfield, New Jersey, surrounded by friends and family. The couple, who has been engaged since April 2016, did not invite MTV cameras into the wedding, but they did invite Jo's ex, Kail Lowry, to join in the festivities!
Jo and Kail's son, Isaac, was part of the wedding ceremony, as was Jo and Vee's daughter Vivi.
View this post on Instagram
On Sunday, Kail thanked her friend Becky for being her wedding date, tweeting that Becky was "wiping my tears as I bawled" at the ceremony.
On Monday, Kail tweeted about how happy she was for Jo and Vee.
"Y'all really want me to still be bitter about Jo & Vee," Kail wrote. "We've come a long way since we were 18. I couldn't ask for a better stepmom for isaac. Literally cried tears of happiness for them last night.  that's fam."
Kail, Becky and other wedding guests posted social media photos from inside Jo and Vee's wedding reception, giving 'Teen Mom 2' fans a peek into the fun. After descending a long staircase, Jo and Vee danced their first dance as husband and wife to Ed Sheeran's "Perfect."
Jo then danced with his mom, Janet ('member her?) to the song "Mama." (Vee also did a special dance with her mother.)
Jo and Vee also adorably whirled around the dance floor with the kids. Vee and Isaac danced while Jo and Vivi danced to Christina Perri's "A Thousand Years."
Vee has long maintained that she would not have her wedding filmed for 'Teen Mom 2,' although the show's producers did try to get her and Jo to have their wedding featured on the show.
"I don't want it documented lol," Vee told a fan on Twitter last year. "That's why I said no. It'll be between family and friends how we want it."
Jo and Vee have been together longer than any other 'Teen Mom 2' couple. (Their relationship has lasted longer than any other 'Teen Mom' franchise couples', besides Catelynn Lowell and Tyler Baltierra.) Jo and Vee began dating in June 2012, and welcomed their daughter Vivi in 2015.
Check out photos of their reception below!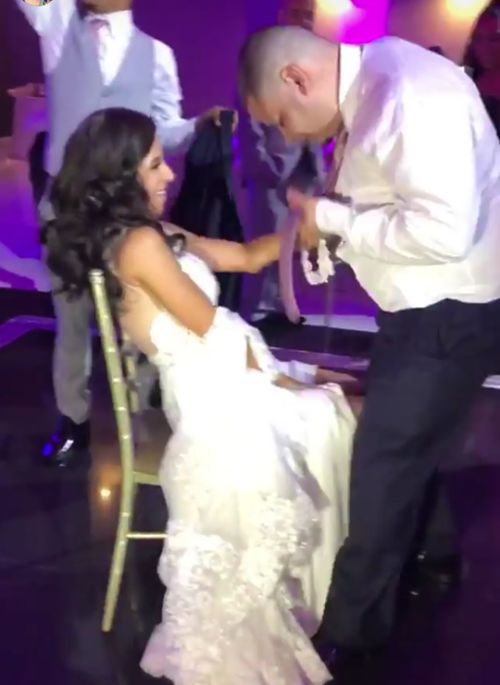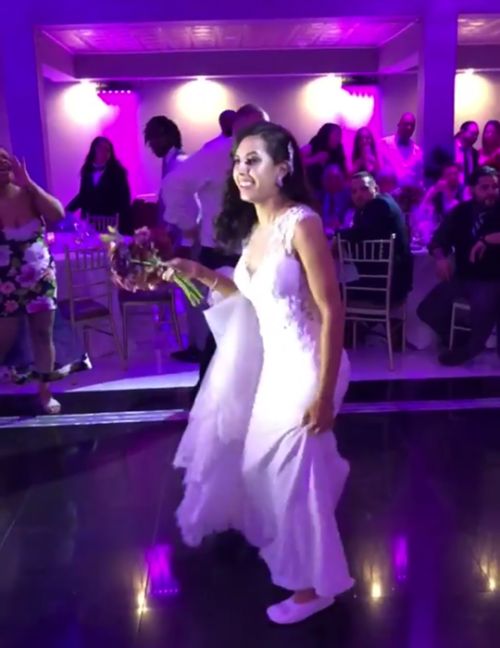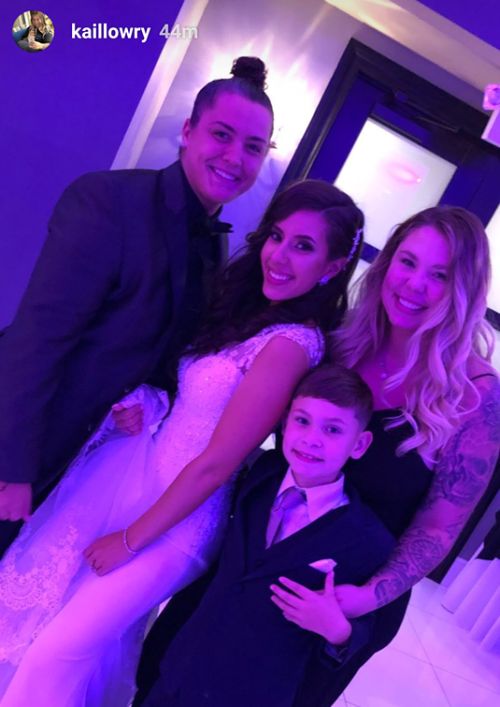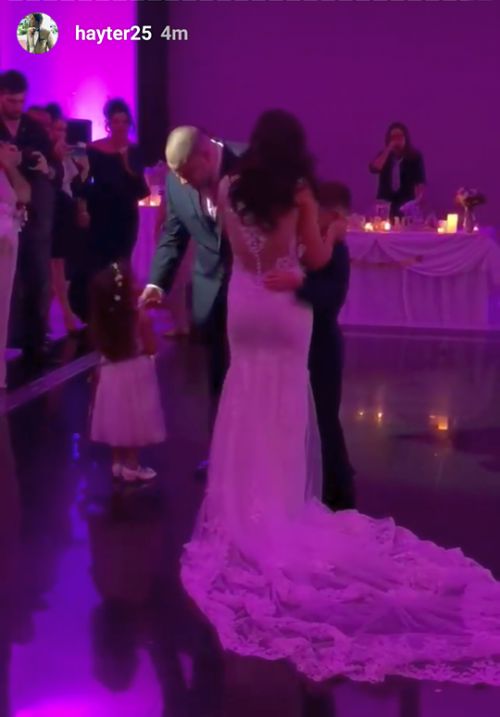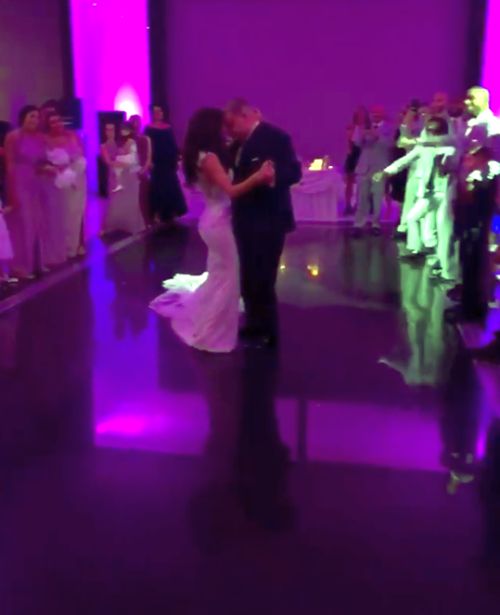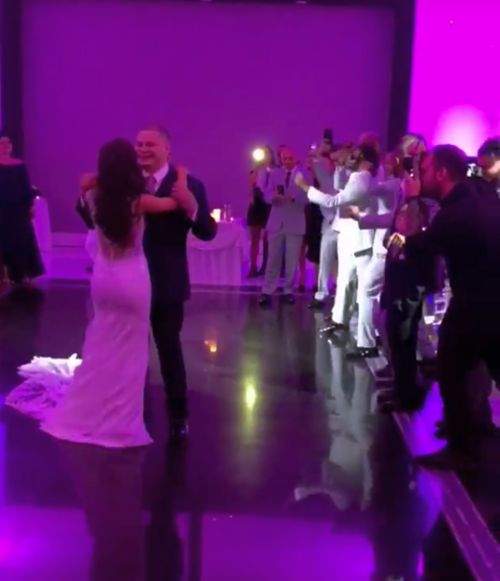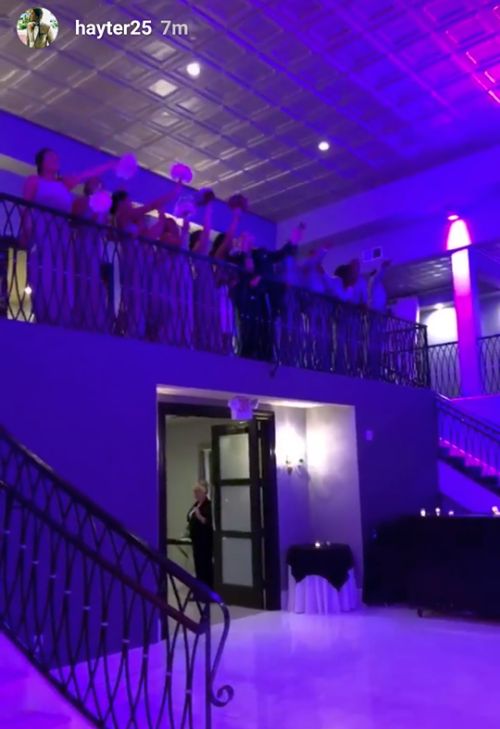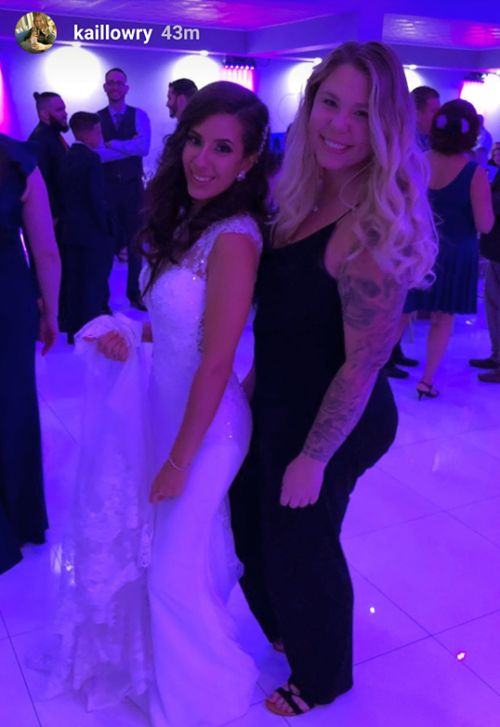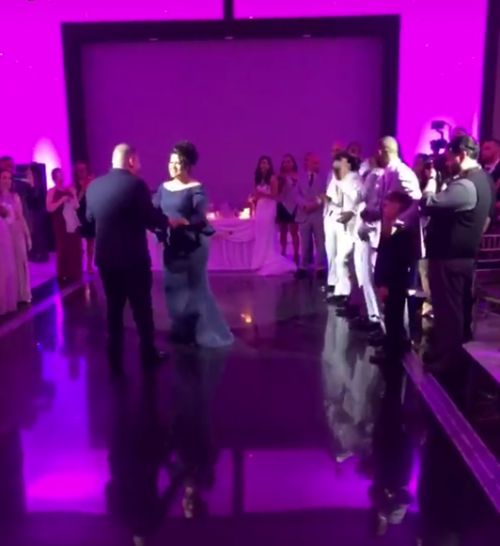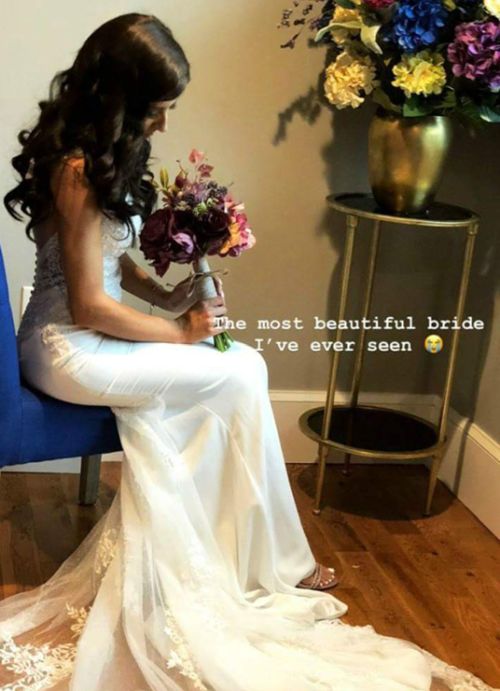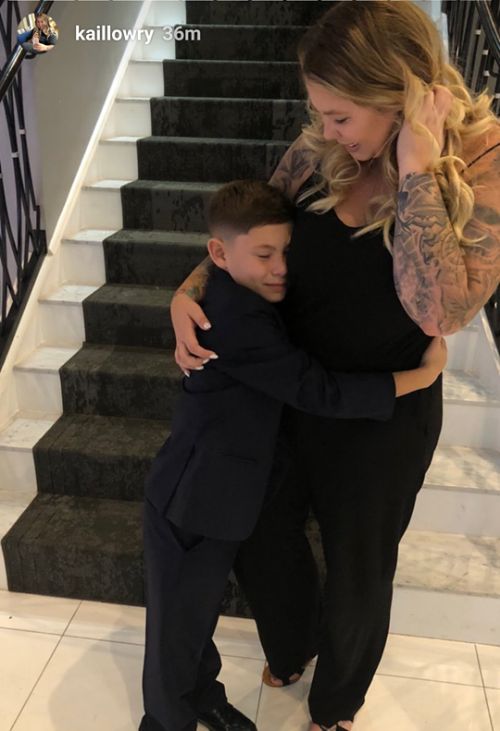 RELATED STORY: 'Teen Mom' Weddings: By the Numbers