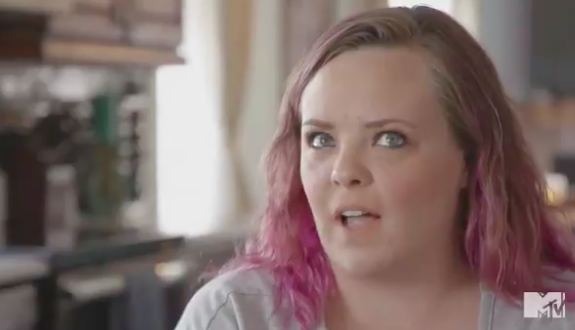 The return of Teen Mom OG will undoubtedly bring plenty of drama and emotional moments, but cast member Catelynn Lowell has no intention of watching any of it play out on screen. 
Us Weekly reports that while Season 8 will put Cate and her husband Tyler Baltierra's marital strains on full display, Cate doesn't believe that reliving those darker days would be very beneficial to herself or to her marriage. 
"I lived it, I'm not going to watch it," she told the magazine. "I feel like every couple goes through bumps in the road, especially as you're growing up together like me and Ty have.
"I mean, we've been together 13 years now and married for three, so we've grown up together," she added. "I feel like, as people, you grow up and you change in certain ways, and it's all about learning how to process that with your significant other and how do you go from there or how you change things." 
As The Ashley recently told you, Cate and Tyler are currently expecting their third child. They are already parents to three-year-old Nova and they also have a nine-year-old daughter, Carly, whom they placed for adoption in 2009. 
Last season on 'Teen Mom OG,' viewers saw Cate battle suicidal thoughts after suffering a miscarriage, which ultimately led her to seek professional help at an in-patient treatment facility on two subsequent occasions. Cate said that although Tyler stood by her side through that difficult time, it still impacted him.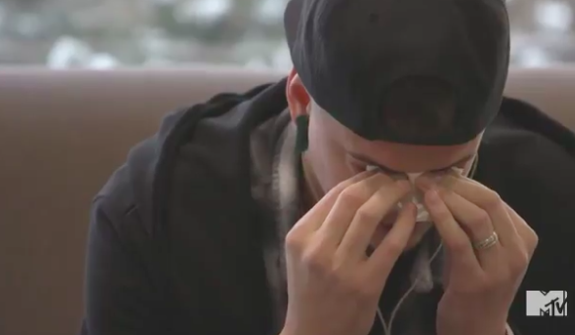 "It's not like we're in the gutter or we're getting a divorce like everybody says," she told the magazine. "Couples go through ups and downs, just like any relationship, even friendships, family, you know, and it's all about how you work through things.
"What I went through put a lot of strain on a relationship, especially leaving him and him having to be a single dad for so long and running a business on his own," Cate told the magazine. "I have a lot of sympathy for what I put him through. I think that's put a lot of stress on our relationship.
"Right now, we're hitting a couple of bumps that need to be worked through." 
Fans of the show have already gotten a preview of what's in store for the Baltierra's in a trailer for the upcoming season, in which Tyler offers a very candid take on he and Cate's relationship. 
"If someone asked me if I was happy in my marriage, I would say 'absolutely not,'" he says in the trailer. 
"Do you think I'm blind to it all," Cate responds. 
Fans can watch Cate and Tyler's trials and tribulations (along with those of the rest of the cast) unfold in the new season of 'Teen Mom OG,' premiering Monday, October 1 on MTV.
(Photos: MTV)