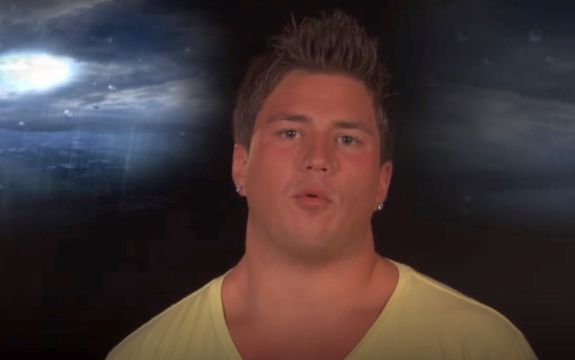 Vinny Foti— who starred on three seasons of MTV's The Challenge– is currently in the Intensive Care Unit at a Las Vegas hospital after reportedly suffering heart failure.
Very little information has been released as to what caused the medical episode, but according to a GoFundMe created by his family, Vinny is currently "on a ventilator and is sedated."
"They had to put another tube in his left lung to drain," the latest update on the fundraising page states. "He is still in ICU and not getting off the ventilator for a few more days the doctor said."
Vinny first came into the 'Challenge' circuit in 2010 on the "Fresh Meat II" season (where he was partnered with 'Challenge' vet Sarah Rice). Best known for his beefy physique, Boston accent and reputation as a ladies' man, Vinny went to on to appear in two more seasons of 'The Challenge': Season 20 "Cutthroat" and Season 22 "Battle of the Exes," the latter of which he was once again paired with Sarah.
After he was disqualified from "Battle of the Exes," Vinny did not appear on any more 'Challenge' seasons.
Since leaving 'The Challenge' world six years ago, Vinny got married and became the father of two little girls, the youngest of which is only three months old. He is now 34 years old and works as a bartender at the Wynn Casino in Las Vegas, according to his Twitter profile.
#NewProfilePic pic.twitter.com/jVOT4v5sWD

— Vinny Foti (@vinnyfotimtv) July 18, 2017
"Thank you for the donations, shares, and likes. Our family feels really loved," Vinny's wife Krista posted on the GoFundMe page on Saturday. "I told Vinny what was going on even though he was still sleeping. I know he appreciates everything you guys have done."
If you'd like to donate to Vinny's GoFundMe page, click here!
Watch the video below to see Vinny featured on "Battle of the Exes."
(Photos: MTV, Twitter)