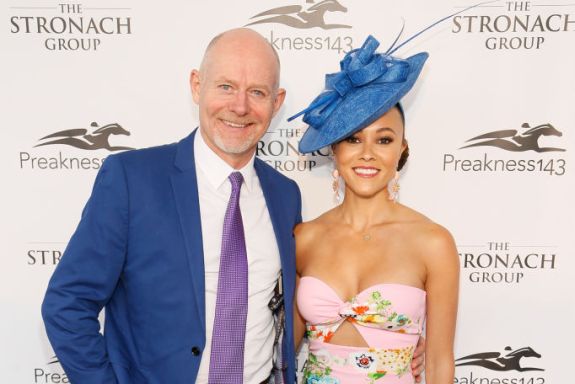 The assault and improper sexual conduct charges that were recently filed against Real Housewives of Potomac star Michael Darby by a show crew member have been dismissed.
Last week, news broke that a cameraman working on the show had filed charges against Michael– who is the husband of 'Real Housewife' Ashley Darby— claiming that that Michael had allegedly grabbed and groped his butt during the filming of an episode.
Washington Post reports that prosecutors dismissed the case against Michael due to "insufficient evidence."
"The complaining witness states there were no witnesses who actually saw the incident," Ramon Korionoff, a spokesman for the Montgomery County State's Attorney's Office, told the newspaper.
The spokesman stated that, in the state of Maryland, people can file criminal charges for certain kinds of offenses, but the State's Attorney's Office has to review the charges to see if it is warranted to prosecute.
"In this case, the office decided not to pursue the allegations," Washington Post reported.
"The charges were dropped. They were baseless," Mike Rowan, Michael's attorney said in a statement. "There were a number of alleged witnesses who said it did not happen. The peace order request by the alleged victim was also denied. There was simply nothing that happened, and nothing here."
The cameraman had attempted to file a restraining order against Michael as well, claiming that butt-touching hi-jinks had happened before with Michael. (According to court documents, the cameraman claimed that Michael kicked him in the butt during filming.)
The restraining order request was denied.
After the charges were filed, Bravo issued a statement.
"[Bravo] has comprehensive policies and guidelines relating to the safety of cast and crew. We take all allegations seriously and then proceed accordingly with our producing partners," the network told TMZ.
The site also reported that Michael had been suspended from filming until an internal investigation was completed by the show's production company.
However, Ashley denied that Michael was suspended or facing any charges in an Instagram Live post on October 1.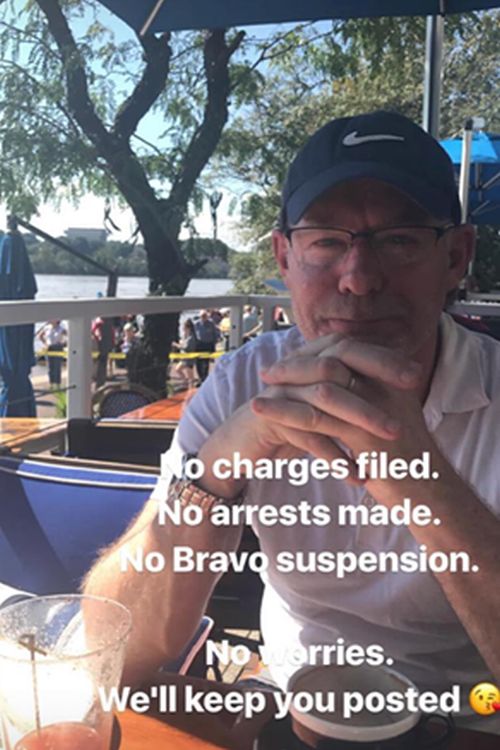 "No charges filed. No arrests made. No Bravo suspension. No worries. We'll keep you posted," she captioned a photo of Michael.
After the news of the charges being dismissed broke on Saturday, Ashley posted a selfie to her Instagram account, along with an inspiring message most likely aimed at her haters.
"Catch this vibe. This smile won't diminish because it's mine, and you can't fade what I visualize behind these eyes," she captioned the photo.
In the comment section, Ashley told several of her followers that Michael "didn't do it." (We can assume that "it" is the butt-grabbing and whatnot.)
It is not yet known if Michael has begun filming again for Season 4 of 'The Real Housewives of Potomac.'
(Photos: Paul Morigi/Getty Images; Instagram)