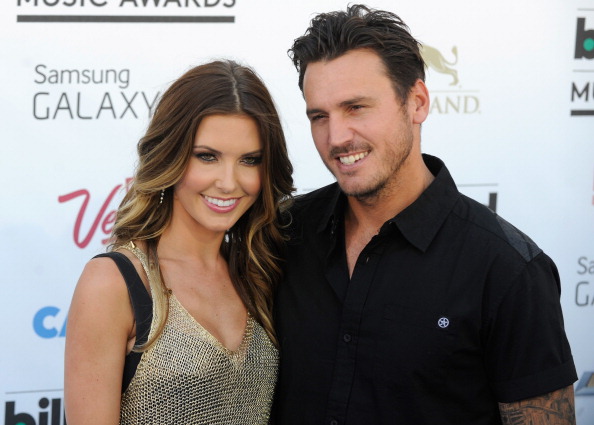 The cast of The Hills revival has already started filming for The Hills: New Beginnings, but one of the show's (potential) tiny stars may not get the chance to make her on-camera debut.
US Weekly reports that Audrina Partridge and Justin Bobby Brescia were spotted filming together this week. Audrina's daughter Kirra, however, has yet to be filmed for the new reality show and, if Kirra's father has his way, she never will be.
Corey Bohan, Audrina's ex-husband and the father of her child, has filed a court order to prevent two-year-old Kirra, from filming for the show, E! News reports.
According to court documents obtained by E! Corey asked the court for an "order restraining either party from allowing the minor child to be filmed or to appear on any reality television production without express written consent of the other parent."
The document also said Audrina must "revoke any prior consent she may have provided for the child to appear on 'The Hills' reboot."
Corey has been adamant that appearing on reality TV is not in Kirra's best interest. In the new court documents, Corey wrote that he feels that "being in the public spotlight could be extremely damaging to such a young child."
View this post on Instagram
Earlier this year he posted a series of Instagram messages to his private Instagram account regarding his feelings about Kirra appearing on reality television.
"I refuse to think it's ok for our 2yr old daughter Kirra Bohan to be shown & exploited on reality TV. Not just my child but anyone's for that matter," Corey wrote in August. "I stand up for what I believe in. This post isn't an attack or negative rant. This is about our daughter Kirra Bohan."
Audrina and Corey divorced in 2017 after just 10 months of marriage. Since the split, the two have had their fair share of drama. Audrina filed for and was granted a restraining order during their divorce proceedings, claiming in court documents that Corey had a series of "emotionally and physically abusive episodes."
In those court docs, Audrina claimed Corey has "displayed angry, rude, and emotionally abusive" behavior toward Kirra.
In March, Audrina accused Corey of stalking her. That same month, she went to court to ask that Corey be stripped of his visitation rights for Kirra.
"I am more afraid of him now than ever and fear for the safety of our daughter Kirra when she is in his care," Audrina wrote in court documents.
Corey has denied all allegations and, judging by his Instagram photos, which show him with Kirra, it appears that he still has access to the little girl.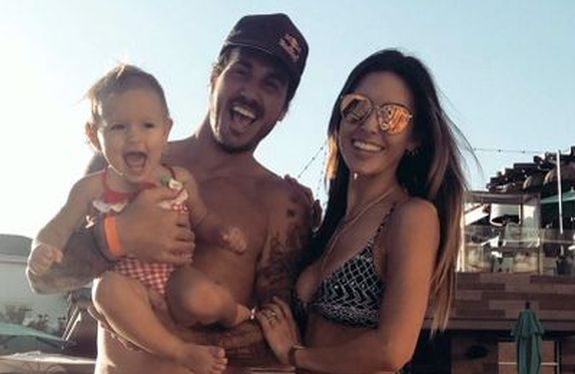 While Kirra's future on 'The Hills: New Beginnings" remains unclear, MTV recently announced that another star—- actress Mischa Barton—- will be joining the cast… for some reason.
Although Mischa was not a cast member on the original 'Hills,' she did star on the 2000s drama The O.C. which, apparently, qualified her for a spot on the 'Hills' reboot. (MTV has yet to explain its logic on this one, but we can assume that Mischa got the gig because 'The O.C.' was the inspiration for Laguna Beach, the show that was later spun-off into 'The Hills.')
Mischa confirmed her casting on Instagram last week.
"Welcome to the Hills, bitch," she said on a video, obviously referencing the iconic 'O.C.' line.
"When MTV approached me with the chance to be part of the reality show that was inspired by 'The O.C.,' it felt like the perfect opportunity for an irresistibly inviting new chapter," Mischa wrote in the post's caption.
'The Hills: New Beginnings' will premiere on MTV in early 2019.
RELATED STORY: Audrina Patridge's Ex-Husband Corey Bohan Says He Doesn't Want Their Daughter "Exploited" on 'The Hills: New Beginnings'
(Photos: David Becker/Getty Images; Instagram, Twitter)