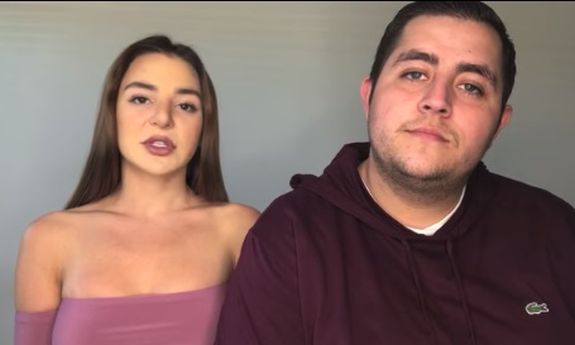 90 Day Fiance fans are mourning the loss of one of the franchise's most interesting couples.
Anfisa Nava recently confirmed that she and her husband Jorge have quit the franchise, after appearing on several seasons of "90 Day Fiance" and its spinoffs.
Jorge and Anfisa have been fan favorites since they made their debut on the show's fourth season back in 2014. Fans watched them meet and fall in love, yell, fight, scream, scratch cars, and get arrested and through it all, they remained in love…sort of.
Anfisa broke the news of their departure in the comment section of a recent gym selfie she posted to Instagram.
"Oh wow, your transition from first seeing you on '90 Day Fiancé' has been phenomenal…I hope they bring you and Jorge back next season," a fan wrote to in the comment section.
Anfisa quickly dashed the fan's hopes, though, replying, "Nope, we are done."
Some fans suspected that Anfisa and Jorge would quit the show, considering Jorge is currently in prison. Anfisa has been holding down the fort and working on her fitness since Jorge was arrested and sentenced to almost two years in prison on marijuana charges.
"Now I literally have nobody here in the United Sates and I've just been trying to stay busy with school, going to the gym," she said recently in a YouTube video.
Jorge and Anfisa could always be counted on to bring the drama to whatever show they appeared in, so fans seemed upset to be losing the opportunity to keep up with the Navas' chaotic lives.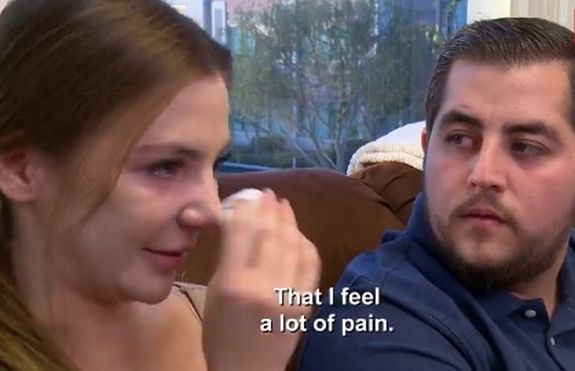 "That makes me sad that u won't be back on the show, miss u guys much," one fan wrote.
"Why are you guys done? You two are one of my favorite couples," another wrote.
Anfisa didn't give a reason for their departure from the series but in previous posts to social media, Anfisa has said she's sick of the drama and the negative comments she gets from fans who blame her for Jorge's problems.
"In my opinion, Jorge is an adult and he really should take responsibility for his actions and whatever is going on. Now, he brought upon himself," she recently said in a YouTube video. "And I think I don't deserve to be in this situation and I don't deserve to hear all this negativity from all these people."
Anfisa has been using the YouTube channel to provide for her and Jorge since he got into trouble with the law.
"What money bags? I've been making my own and providing for both myself and my hubby for the last…year at least. So jokes on you," Anfisa wrote to a fan that questioned what she would do now that Jorge (aka "Money Bags") is locked up.
Although Jorge and Anfisa are done with the show, a new season of "90 Day Fiance" just premiered on TLC. The season is full of new geographically challenged lovers hoping to nab the Navas' spot on one of the many "90 Day Fiance" spin-off shows.
RELATED STORY: "90 Day Fiance" Star Jorge Nava Begins His 22-Month Prison Sentence: See How His Wife Anfisa Reacted to His Absence