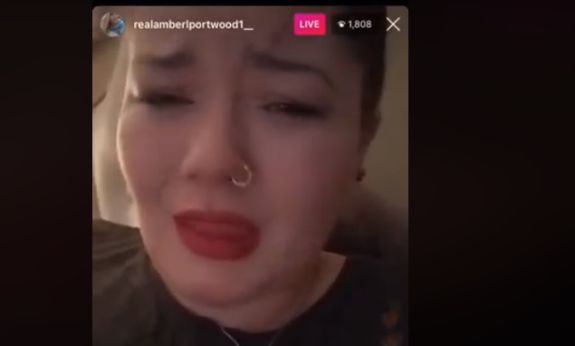 Amber Portwood has made it no secret over the past few weeks that she's very unhappy with how her story is playing out on the current season of Teen Mom OG. Last week, she angrily ranted on Instagram Live about fans who call her a bad mom, and on Monday, she hit up Instagram again, but this time, her tone was very different.
Amber tearfully pleaded with 'Teen Mom OG' fans to stop calling her a bad mom, and discussed how appearing on the MTV reality show has made her life hell.
"This s**t has really ruined my life, and my name has been smeared," Amber said.
"I go online and I get so much hate. I feel like I'm getting bullied. This show is killing me. This show has seriously ruined my image as a mom, when the truth hasn't even been put out there."
Amber, who was celebrating her daughter Leah's tenth birthday on Monday, insisted that she has changed a lot since she began appearing on 'Teen Mom OG' in 2010.
"Anything that I did nine or 10 years ago is something I did nine or 10 years ago and not something that should be thrown in my face," Amber said, referring to her domestic violence charges against ex Gary Shirley and her time as an addict. "The only people that need to forgive me is Gary and God, not you guys.
"I will not let this show ruin this anymore, that is not me and that has not been me in a long time," she added.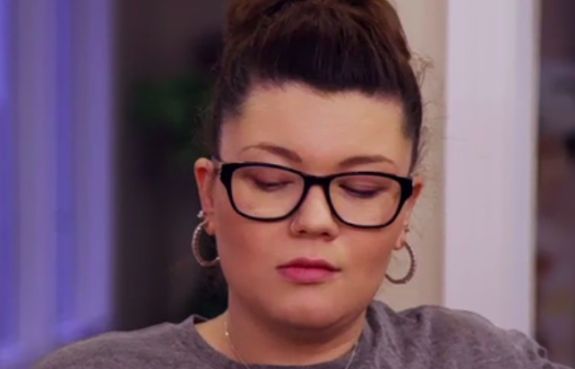 Of course, this is a very different tune than Amber was singing during her rant last week, when she threatened followers and let them know that she is still the same person she was years ago.
"Do you understand that, if I didn't have two f**king kids, that I would beat the f**k out of you?" Amber told one person in last week's Instagram rant. "Do you understand that s**t? You look at the past stuff, you think that's not me still? You think that's not IN me?
Anyway, on Monday, Amber insisted that 'Teen Mom OG' fans only think she's a bad mom because they are not seeing her full story being played out on the show.
"This show is seriously ruined my image as a mom, when the truth hasn't even been put out there. I have such a great relationship with [Leah]."
She vowed to show people the "real" her, even if that means quitting 'Teen Mom OG.'
"I hope one day you guys can see the truth, or I can make you guys see the truth. I'll do it myself," Amber said. "I will not deal with this anymore… This show has literally just ruined…it's been absolutely horrible these last couple seasons."
"I will not be the villain no more for this show because I'm not a villain anymore," she later added.
Amber's boyfriend/baby daddy Andrew Glennon recently took to the tabloids to defend her, accusing MTV of trying to make Amber look bad on the show.
"MTV silences her voice, oppresses her story, and manipulates footage to constantly cast her in a bad light," Andrew told OK Magazine last week, adding that Amber has new projects in the works.
Amber also seemed to be hinting that her days on MTV are numbered. (Insert eye roll here…)
"All I've ever wanted is to help you guys and help you guys stay off drugs and stay sober and mentally healthy and I get bashed for it. If you want to know why I need to leave MTV, that's the reason," Amber said. "If I am not going to be able to show who I really am today, then I'm not going to keep taking this bullying from it. It's not correct!
"After 10 years of being bullied like this and not having my story told, I just don't think I can do it anymore," she added. "My next journey is going to be helping people and I have a great team behind me. I hope you guys see the truth and really understand that not everything that you see is the truth."
She ended her Instagram Live video with more ominous words.
"I want you guys to know the truth. I will not be able to move forward with this show unless I show my truth," Amber said. "I don't know if I'm going to be back or not because I want my story shown, OK?"
Watch part of Amber's Instagram Live video below. (Be forewarned, though, that it does contain naughty language!)
Amber upset on IG live (1) pic.twitter.com/jkBfoV4kAf

— ?️non ?️pinion (@AnonOpinion411) November 13, 2018
Stay tuned…
RELATED STORY: Amber Portwood's Boyfriend Andrew Glennons Slams People Behind 'Teen Mom OG': "MTV Silences Her Voice & Oppresses Her Story!"