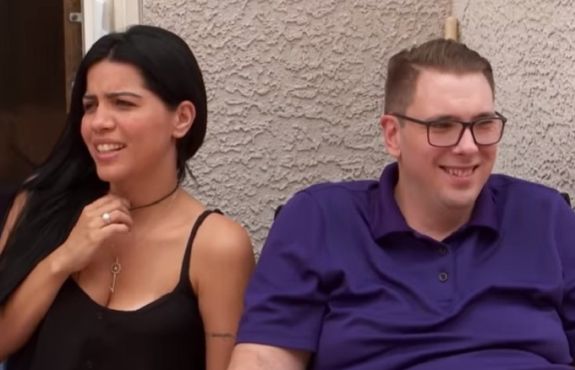 It's been a week of drama for 90 Day Fiance star Larissa Dos Santos Lima and her husband Colt Johnson, and now Larissa and Colt are taking to social media to tell their version of the events that landed Larissa behind bars over the weekend!
As The Ashley previously reported, Larissa was arrested last weekend and charged with domestic battery after an altercation with Colt. After being held in the Clark County Detention Center, Larissa was finally released, and soon posted to Instagram, stating that "the past 48 hours have been the most difficult" of her life.
"Hello everyone, Thank you for the support and love," Larissa wrote on Instagram. "I am safe and resting. The past 48 hours have been the most difficult in [my] life. But reading the messages from all of you has made me smile. God bless and thank you. I'll update soon."
Larissa updated her fans again later telling them that "nobody was scratched or hurt" during the incident that led to her arrest.
Colt, who by Tuesday, was already back to posting loving messages to Larissa on Instagram, had previously made statements following Larissa's arrest that she "suffers from high anxiety and severe depression" but she denied the claim.
"I'm not severe[ly] depressed," she said. "I had depression and anxiety after my first time in prison. I went to the doctor and after we found the best medicine I'm good. My first time on jail was decisive for my second arrest, please don't share things that they have a reason the only reason was my first arrest even was dismissed. Thank you."
Starcasm recently revealed that Larissa's arrest on Saturday was actually the second time she has been jailed for domestic battery in the last five months. She was arrested back in June, and pleaded not guilty in July to the charges. On November 2, just days before Larissa's second arrest, a judge dismissed the charges.
Larissa shared another update on social media, written in her native Portuguese.
"Friends, I'm okay," she wrote. "They arrested me because they saw my first arrest in the system even though the case was closed. I was brutally mistreated by them after they saw that. I suffered very, very much. I am not severely depressed, I make everyone laugh. I'm figuring out what I'm going to do, I'm very sad about the situation. Thank you all."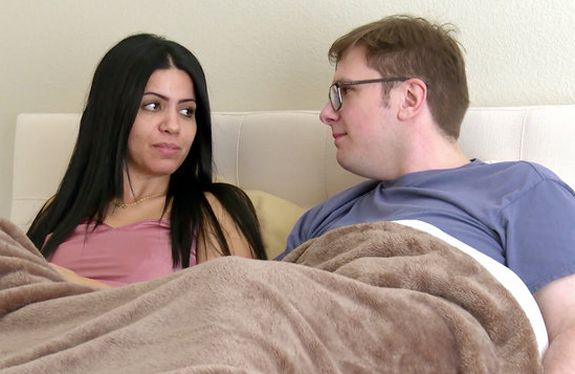 As The Ashley previously reported, the incident began when Larissa posted on Instagram on Saturday, asking for help from her fans. Larissa changed her Instagram handle to @helmeimwithoutphone and changed her bio to plead to her followers for help.
"He turned off [my phone] hide my phone help me he wants to call police help me," she wrote.
In comments written on her own posts, Larissa claimed to be "hiding in the bathroom" using a MacBook to post to Instagram. Larissa posted videos in which she tearfully admitted that her and Colt's "happy" relationship was not real.
"I can't lie and I can't pretend anymore," she said. "This is the truth- I can't keep lying, lying, lying, posting pictures. I'm tired of this game."
In a video, Larissa said that Colt made her keep her Instagram set on private and hide their relationship so he could talk to other girls.
"If I show that we are happy…the girls will stop," she wrote. "It's extremely selfish… We no breakup…I still do things for him but he doesn't like to show us together. He decided to pretend we're not together."
Larissa even posted videos of their trashed house that she claimed Colt was responsible for.
"People need to understand, look now, Colt fans, at who he is," she said in the video.
Larissa's followers called police and they arrived on the scene and eventually arrested her.
In a series of Instagram posts (that were posted and then deleted on Saturday after Larissa's arrest), Colt released his own statement about what he claims happened.
"Larissa was arrested this afternoon. She suffers from high anxiety and severe depression. She over reacted to problems that do not exist," he wrote. "I proceeded to deactivate her phone to try to defuse the situation. This escalated issues and matters became worse. She felt this action was a threat towards her and tried to reach out for help.
"Not long after her cry was posted, the police came and knocked down the front door," Colt continued. "They drew their guns at me and handcuffed me. The police interviewed us but not long after they decided to arrest Larissa. No one was hurt and I did not press charges against my wife. However, it is policy in the state of Nevada that since we are in a domestic partnership, someone had to be arrested."
Colt's mother, Debbie, even weighed in on Larissa's arrest. "90 Day Fiance" blogger John Yates shared a screengrab of what Debbie— who was in New York City filming a segment for the "90 Day" live show when the arrest occurred—– had to say.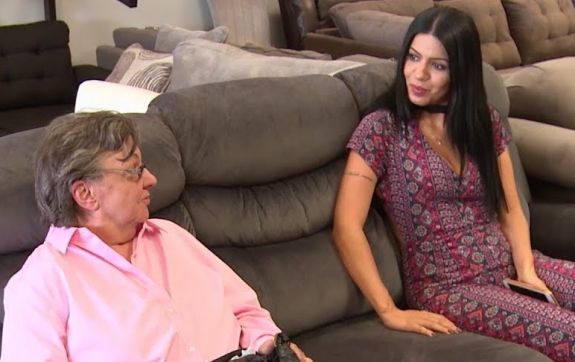 "Larissa is fine. Thanks to some of her so-called fans, they called the police and she was arrested," Debbie wrote. "My son was trying to help her and you thought better. Thank you for interfering when you don't understand the situation.
Things appear to be better (for now) between Larissa and Colt. On Wednesday, Colt shared a photo of them together, along with a sappy caption.
"Sometimes you just have to say that I Love You," he captioned the photo.
Unfortunately for Larissa, though, she will soon be facing the charges from Saturday in court. Radar Online reports that a judge found "probable cause" to charge Larissa with domestic battery. She is due to go before a judge on December 11.
RELATED STORY: "90 Day Fiance" Star Larissa Dos Santos Limas Arrested for Domestic Battery
(Photos: TLC, Instagram)