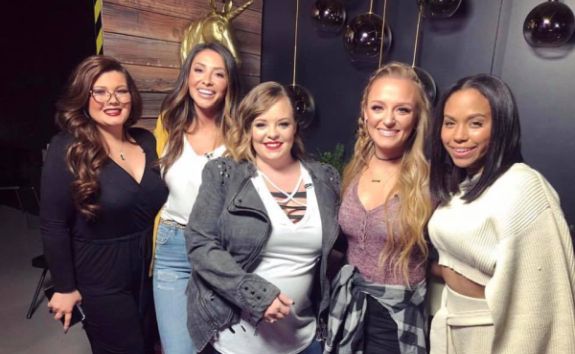 The entire cast of Teen Mom OG was in New York City over the weekend, filming the Season 7B reunion special. The moms (new and old!), their current and former beaus, kids and other assorted family members who were mooching a free trip, took the Big Apple by storm!
The 'Teen Mom OG' gang was joined by the Teen Mom: Young & Pregnant cast, who were in NYC to their reunion special as well. Even Butch Baltierra attended the festivities, marking the first time in a while the 'Teen Mom OG' grandpa was legally allowed to leave the state to attend!
Mackenzie Edwards— wife of the currently rehabbing Ryan Edwards— even made an appearance, although, according to comments she posted to Instagram, she won't be featured on the reunion episode.
"I had to come but I can't film," she wrote. "[They] don't want to know what really happened this year I guess lol."
Check out the photo gallery to see snaps of the filming weekend! (Click the thumbnail to enlarge and flip through the photos).
(Photos: Instagram, Twitter)