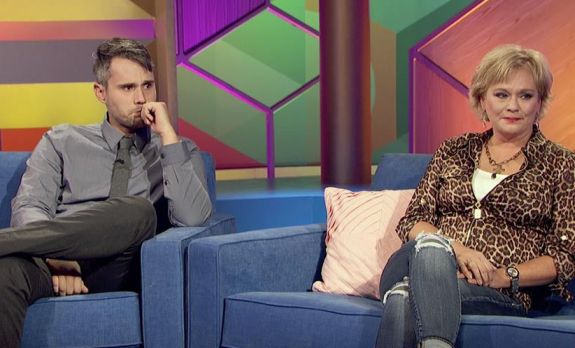 UPDATE! On Tuesday, Jen told The Ashley that Ryan is being released from rehab today.
Mackenzie seemed to confirm this as well. In an Instagram comment posted on Tuesday, she told a follower that the time Ryan spent in rehab were "the longest f**king 90 days of my life and they are COMPLETED."
Ryan Edwards has not left rehab, according to his mother Jen Edwards.
The mother of the Teen Mom OG star says that the report circulating that Ryan's wife Mackenzie flew up to the rehab facility on Thanksgiving to fetch him is not true.
"Ryan is not currently home," Jen told The Ashley.
"[Mackenzie] left early in the morning on Thanksgiving and missed dinner with her family," Radar Online reported on Monday. "She flew with the baby to get Ryan. They're home now."
Jen says that Ryan is currently still in treatment.
"Ryan will be leaving the exact day he is supposed to which is set by the facility," Jen told The Ashley. "He is not leaving treatment early. Ryan and Mackenzie are in a great place. They have asked that we not give any other specific information at this time."
Jen also disputed the story's claim that Mackenzie missed the Thanksgiving holiday.
"[Ryan's dad] Larry and I were with Mackenzie on Thanksgiving Day," Jen told The Ashley.
(Mackenzie did post a photo to her Instagram that stated she was on a plane on Thursday, however.)
Jen confirmed that the Edwards clan did visit Ryan at the treatment facility he's been at since August, though.
"We all went to see him but not on Thanksgiving Day," Jen said.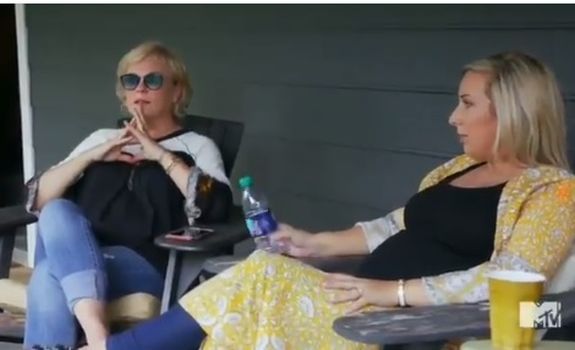 As The Ashley previously told you, Ryan checked into the rehab facility in August to seek treatment for his long-term heroin addiction. In October, Radar Online broke the news that Ryan had returned to rehab, and, on a recent episode of 'Teen Mom OG,' the Edwards clan stated that Ryan would be in the intensive rehab facility for 90 days.
Mackenzie took to Instagram stories to dispute Us Weekly's write-up of the story.
"I was not aware that Thanksgiving was on the 20th…oh but everything is true on the Internet," Mackenzie wrote in the caption of a screenshot of the story. "#YallStupid If you're going to write something at least have the facts."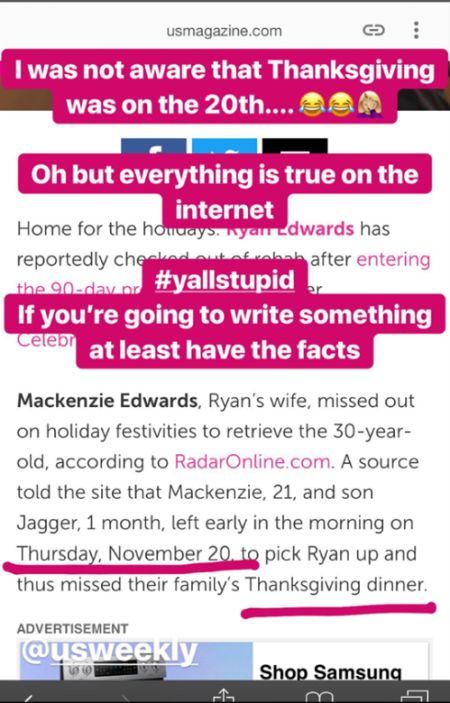 Mackenzie did not respond to the other part of Radar's story, which states that she is currently living with her parents because she is unsure if Ryan's treatment will stick.
"If he relapses again, [Mackenzie] is going to file for divorce," Radar's source stated. "She's serious. She doesn't want to continue to be with someone who doesn't help himself."
During her recent 'Teen Mom OG' appearance, Mackenzie was supportive of Ryan seeking treatment, even though it meant that he was absent for the birth of their son last month.
View this post on Instagram
"If I did not love Ryan, I would call him the most selfish a**hole ever for missing this," Mackenzie said on-camera, adding that she was willing to sacrifice having Ryan at the birth if it meant that he could get sober.
"This is a drop in this baby's life, and if he's going to miss him being born and be healthy forever, I mean, what more could I ask for?"
Stay tuned…The Ashley believes there is more to this story, and will update this when more info is available!
(Photos: MTV, Instagram)