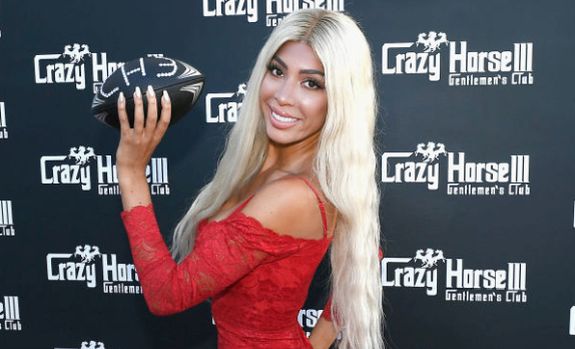 Farrah Abraham's father Michael came out swinging after an article published earlier this week accused his daughter of trying to force the promoters of her ill-fated boxing match to fix it in her favor.
On Monday, The Daily Mail reported that the former Teen Mom OG star "pulled out of her November 10 bout with Flavor of Love's Nicole 'Hoopz' Alexander just days before the match after the event promoter refused to sign a contract that would allow Farrah to win."
The site also posted a copy of what they claim is a contract drafted by Farrah's lawyer that states if Farrah does not win the fight, it will be considered a breach of contract. (The Ashley has no idea if this is, indeed, the real contract or not, by the way!)
The fight's promoter Damon Feldman told Daily Mail that he is planning to sue Farrah.
"Like a diva, she pulled out because she wins the match or she wasn't doing it,' he told the site. "She's a complete absolute fraud."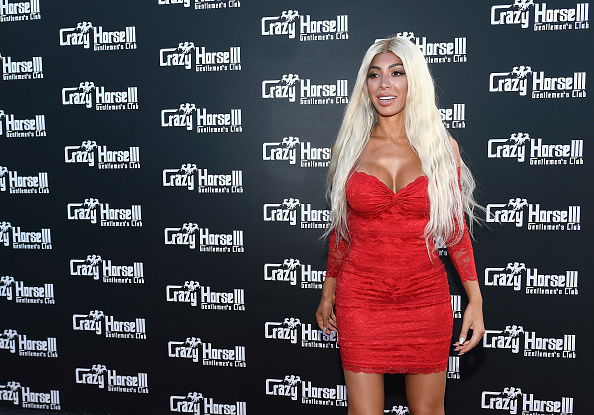 The Ashley reached out to Farrah's camp for comment on this story, and received a written statement from Michael in response, in which he denied the contract posted to the site is the actual contract the promoters and Farrah signed. (The Ashley is posting Michael's statement in full below.)
"I will say this Damon Feldman continues to lie and fabricate stories to hid the FACT that the he and the other promoters are in default of the REAL contract terms – not one of the possible negotiation draft(s) contracts which both parties exchanged in the negotiation process. 
Notice that the so called contract 'Daily Mail' obtained was not signed by the promoter which means it is not valid. And guess what they (Damon) could have altered that document…… adding or removing ANY statements to the document. Damon and crew will do anything to spin a story even commenting fraud and forgery. 
"World to Damon – stop operating as the gutter" You had a chance to work successfully with one of the most trending celebrities in the world – not a so-called 'D' personality that you're used to – and you failed! 
Damon you failed by making legal commitments then tried to get out of them – from saying you are broke …… to the many other facts and actions that will be disclosed if required.
>Damon Feldman and his gutter crew need to have concern about being the ones sued for non performance and other items they committed. Damon don't let your lies blind you from the truth because the entire world knows real truth – you failed…. you lied ….. you did not fulfill your entire commitments. END OF STORY."
The Ashley reached out to Michael after receiving the statement to ask some follow-up questions, regarding Damon's offer to forgo suing Farrah if she would agree to fight Teen Mom 2 star Kail Lowry, who reportedly committed to boxing Farrah, should she agree.
According to Michael, that fight is never going to happen.
"Farrah's not going to fight anybody, period, anymore," Michael told The Ashley. "[Damon] had an opportunity he messed up, he lied."
He denied that Farrah tried to force Damon to fix the fight.
"Fact is, Farrah is a competitor. She didn't need any guarantee that she was going to be a winner. If she did, why would she work out so hard?" Michael said. "My daughter would never ever ask for that. She earns everything she works for including the fight. They're the ones who should worry about being sued."
Stay tuned…
RELATED STORY: 'Teen Mom 2' Star Kail Lowry Challenges Farrah Abraham to a Boxing Match
(Photos: Bryan Steffy/Getty Images)