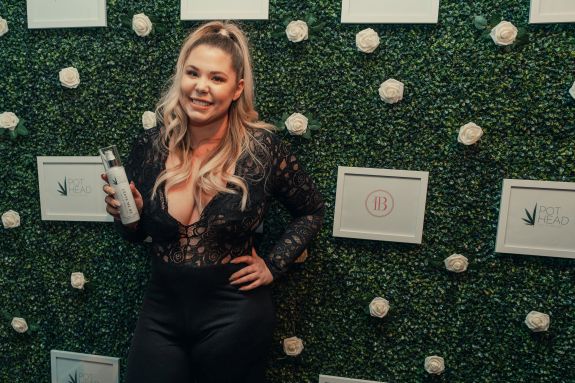 Reporting by Amber Belus
(All photos by Anthony Serrantonio, used with permission)
Teen Mom 2 star Kail Lowry launched her Pothead line of hair care products last weekend with a marijuana-themed party in New York City! From the potleaf-shaped cookies to the CBD oil bar, it was a shindig that would have had even the biggest pot critics (lookin' at you, Barbara Evans!) seeing the benefits of using CBD to get hair with a HIGH! HIGH! level of shine and body.
Sorry…The Ashley couldn't resist….
Held at JA Studios, Kail's launch party celebrated the release of the first three products in Kail's Pothead line: the "Leave Me Be" leave-in conditioner (which is infused with CBD oil and shea butter); the Elixir hair oil (a CBD-infused oil treatment for dry, frizzy hair); and the Cloud Nine volumizing powder (which uses CBD to help pump up flat hair and give you Chelsea Houska-level hair height).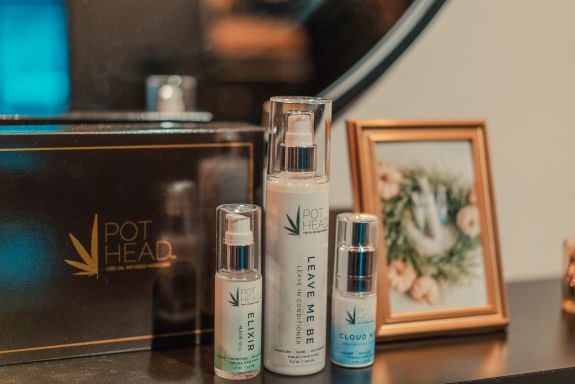 "I started the line because, when my hair is done, I get compliments on it all the time so I really wanted to get into the hair product industry," Kail told The Ashley's reporter Amber Belus on the red carpet of the event. "I wanted to set myself apart from other products, so I was like, 'What can I do?' I thought CBD was perfect. It's the next big thing, so that's why I did it."
Kail said that she hopes her products (which — by the way— contain no THC so you won't get HIGH! HIGH! from using them) will change people's views on the topic.
"I'll just hopefully bring new light to marijuana and CBD,'" she said, adding that more Pothead products will be coming eventually. "I'll probably just stick with this for a while and see how it does, then expand my brand and grow it."
The party was attended by numerous reality TV stars and personalities including Landon Ramano,  16 and Pregnant star Lindsey Nicholson, YouTube star Careless Morgan and Are You The One? star Diandra Delgado, as well as Kail's half-sister Mikaila.
As The Ashley previously reported, Kail's baby daddy Chris Lopez made a surprise appearance at the event, which was being filmed by MTV for 'Teen Mom 2' Season 9.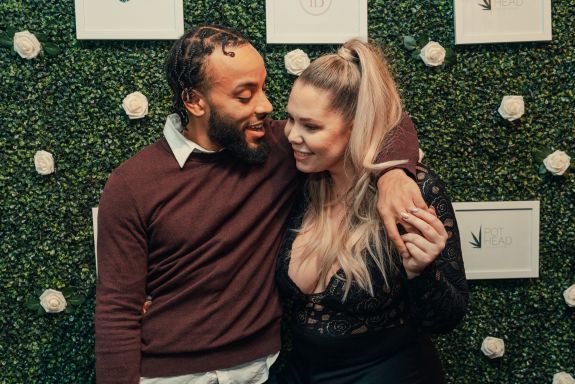 Party guests tried out the Pothead products at stylist stations throughout the salon. There was a CBD oil bar set up for guest to try, as well as appetizers, courtesy of Full Belly Catering, including antipasto skewers, mac 'n' cheese cups and cornbread muffins with jalapeno cream cheese frosting.
Also of note was the "wacky-tobaccy"-themed dessert bar that featured cookies, brownies, candies and cupcakes, set up on a dessert bar decorated with light-up letters spelling out "Pothead."
Check out more photos from Kail's Pothead launch party below!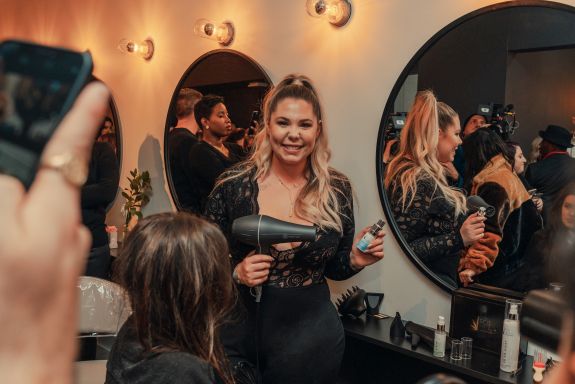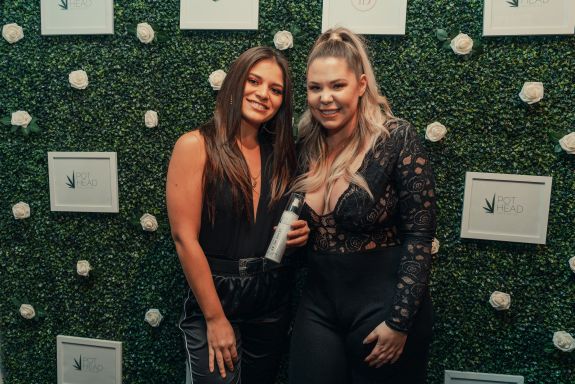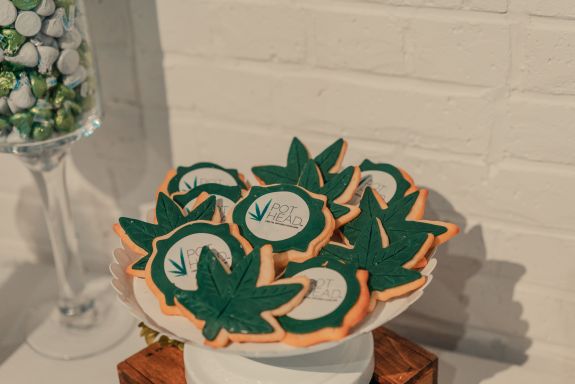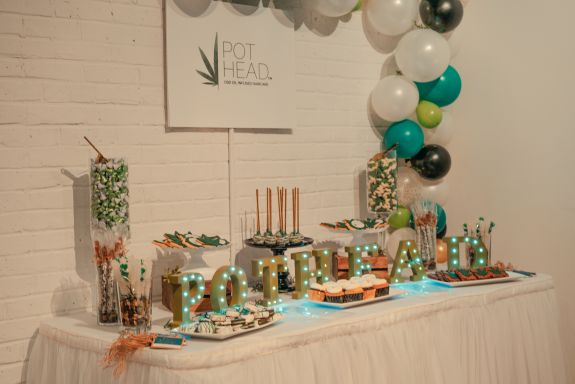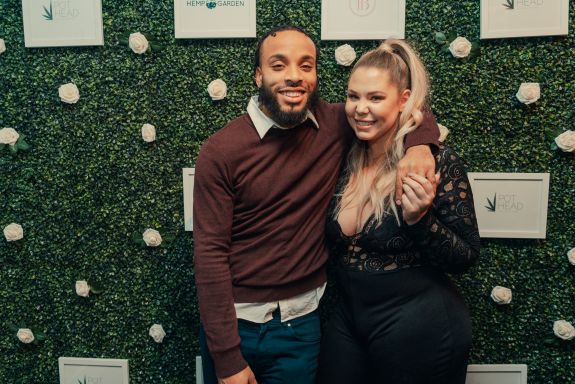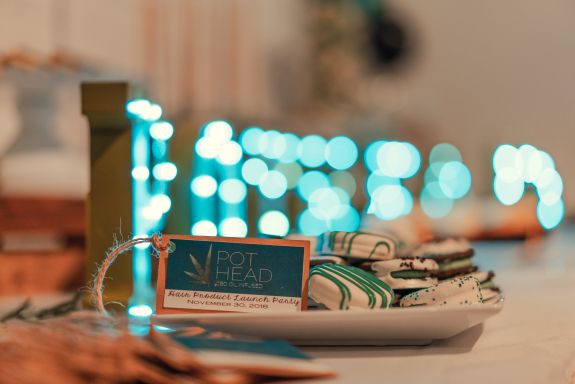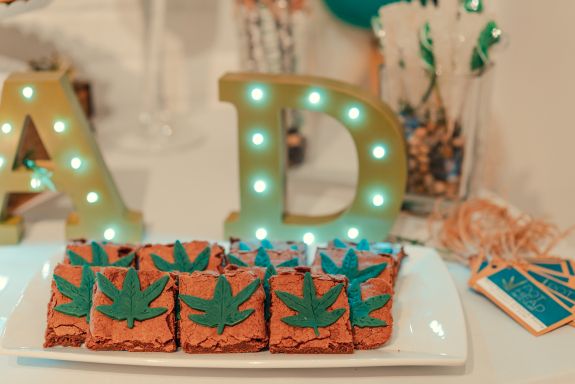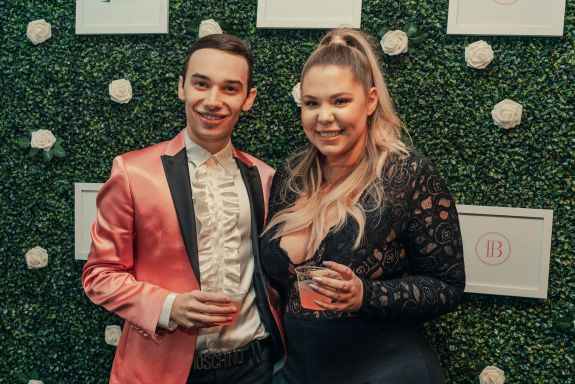 RELATED STORY: Kail Lowry Says She Sent Products From Her New Pothead Hair Care Line to Jenelle Evans as a Peace Offering