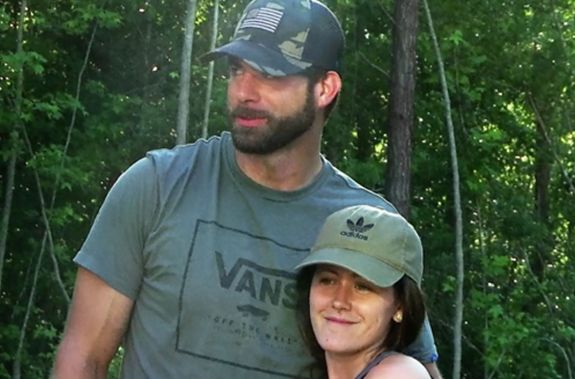 David Eason, husband of Teen Mom 2 star Jenelle Evans, got himself into hot (swamp) water earlier this weekend after his Instagram post garnered him a visit from the Secret Service, which he responded to by going on a weapon-showcasing Instagram rant that ended with him stating that he was willing to shoot anyone who dares to step foot on The Land uninvited, regardless of who they are: police, government officials or even the President himself!
On Sunday, though, David seemed to have changed his tune a bit. After realizing that Instagram had disabled him from logging into his account, he went on Facebook Live to clarify that, although he did threaten to blast anyone who trespassed on The Land, he didn't mean the authorities.
"I'm not stupid enough that I would ever engage in a firefight with any sort of police or swat or anything like that," David said, as he roamed aimlessly around The Land filming. "I'm not that stupid, even if they came to my house. It's not an issue. I wouldn't be opening fire on them. What I meant in that comment is that anyone that comes on my property who does not identify themselves and you come past my gate, I would take it as a threat."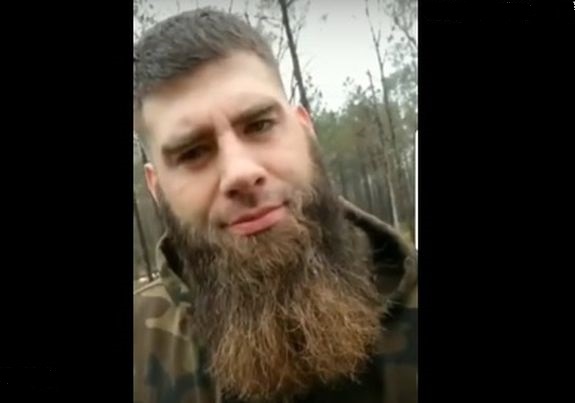 "You might take my posts the wrong way," he said later on the Facebook video. "You might take what I said the wrong way and run with it, which is what everyone does. But I'm not that f**king stupid that I would ever try to shoot at some sort of authority that would come on my property. If I have my gate closed, they're not gonna come past my gate, unless they come busting it down with some kind of search warrant. I definitely wouldn't be stupid enough to try to fight with them."
David blamed his "haters" for getting his Instagram account shut down. (To clarify, the account still shows up to other users, but David says he can't log in.)
"I guess Instagram took my posts complete total opposite of what I was trying to convey," he said. "It's easy for words to be taken the wrong way. That's just due to all the haters that were going and reportin' it, which is something that happens on almost all of my posts."
David claimed when he tried to log into his Instagram account, he got a message that said the government is trying to hack into his account because they think he's up to something.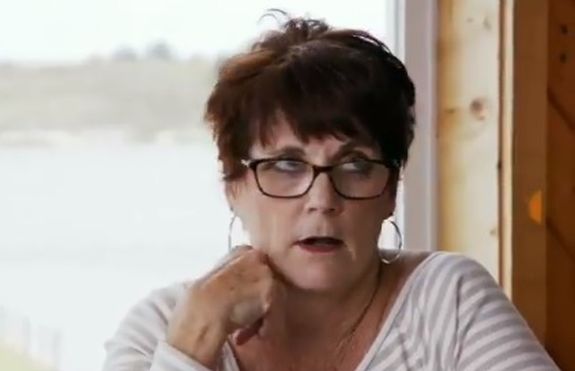 David stated that he would still shoot anyone who came onto The Land without his permission…but that does not include police or government officials.
"What I meant is any kind of trespassers that come down my driveway around my gate, unidentified, and you're not invited, you best believe we're gonna be in a fight," he said. "But, police have come to the end of my driveway before and I talked to them from down here until I figure out why they're here and then I walk to the end of the driveway."
(As The Ashley previously reported, the police came to David and Jenelle's house back in October, after Jenelle called 911 after a physical fight ensued between her and David.)
"I was just trying to be a gun advocate…that's the only message I was trying to convey," David said. "Anyone who wants to take it the wrong way, shove it up your ass.
"I protect my land from trespassers who are like, crackheads, or want to come take a picture or steal something," he added. "Other than that, if any kind of authority's comin' to my house, they're more than welcome. I have nothing to hide and they can come on up and see it."
David's social media posts have not only worried the U.S. Government, but also David's own family. On Friday, following David's weapon- and threat-filled videos being posted to social media, his sister Jessica took to Twitter to express her thoughts, mocking her brother for trying to act tough online.
"That lil baby arsenal lmao.. Extended magazines, a bag of bullets and a WHOLE box of buck shots? Shoo wee! I bet the USSS are shaking in their boots!" she tweeted. "But it takes more than 1 person to shoot all those guns. Where's your army? I know that pet turtle can't shoot, she just lays eggs." (In Jessica's scenario, Jenelle is the pet turtle, in case you didn't catch that…)
Jessica claimed that David continues to post controversial videos because he enjoys the attention he gets from them.
"He's feeding off the attention," she tweeted. "Must…stay..relevant…
"Acting so tough as if they couldn't sniper him in .05 seconds.. He needs to stop being an idiot," she added.
She also wrote that David wasn't always this way, and that she feels Jenelle is responsible for the change in him.
"We don't know this new guy… poisonous p**nanny has entered into his bloodstream," Jessica wrote. "[Jenelle's] the most horrible creature I've ever met. She has disrespected everyone she's ever met in our family. I do believe she has brought out the worst in David, and I think he hates himself…And Jenelle controls David even more so.
"I think he's fueling himself w the attention and instead of being smart with it, he's acting like a villain.. I'm sorry. I can't change him or I would," Jessica wrote, adding that she does not fear for Jenelle or their kids' safety on The Land.
"He is making these videos for this purpose," she wrote. "To be the BIG TOPIC. Ignore him and he'll go away. He isn't going to hurt their kids or Jenelle. All of this attention is making him come up with more ideas to show off his stupidity."
She also stated that Jenelle and David do not have a great relationship.
(The Ashley will give you a moment to get over the shock…)
"They don't get along great. They fight and they should split up.. but they know no one else will have them for any other purpose than to either use Jenelle for her wh0re money or take David in as a fixer upper!"
Jessica claimed that David rarely talks to his parents, who both hate Jenelle and are appalled by David's behavior.
UPDATE! Jenelle took to her own Instagram account on Monday to comment on some of Jessica's tweets, and other responses to David's rants.
"David never had a order of protection for hurting anyone," she wrote on Instagram Stories. "He was found not guilty. All lies. But he did have a no-contact order on him for saying a cuss word in front of his son while he was sleeping.
"David's dad visits and helps him with his drums," Jenelle wrote, obviously in response to Jessica's comment that David rarely sees his parents. "That's something they've always bonded over. David hasn't spoken to his sisters in two years because of this media bulls**t."
She did not, however, deny that David rarely speaks to his mother.
"Other than that, he talks to my mom more than his own," Jenelle wrote. "Even all have Christmas dinner together and couldn't be happier. His mom always busy doing her own thing. Let's hope and pray people get the help they need."
RELATED STORY: Jenelle Evans' Husband David Eason Visited by Secret Service Over Gun Video; Threatens to Shoot Anyone Who Steps Foot on "The Land"
(Photos: MTV, Instagram)