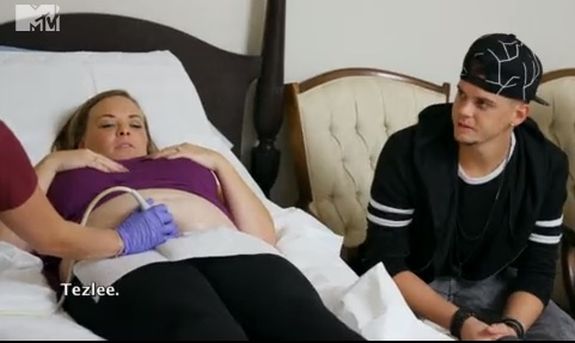 There will be a reality TV baby bonanza in 2019!
Last week, The Ashley brought you a listing of all of the babies born to reality TV stars in 2018, so now it's time to take a look ahead at which reality stars will be squatting out kids this year! 
If you see notice any pregnant reality stars missing from this list, be sure to add them in the comments section!
Deena Cortese & Chris Buckner (Jersey Shore Family Vacation) 
Due Date: Was due in December 2018, but still pregnant
Expecting: Boy to be named Christopher Jr. (Click here for more info!)
Rebecca Lo Robertson (Duck Dynasty) & John Reed Loflin
Due Date: January 15
Expecting: Boy
Ashley Petta & Anthony D'Amico (Married At First Sight)
Due Date: January
Expecting: Girl (Click here for more info!)
Desiree Hartsock & Chris Siegfried (The Bachelorette)
Due Date: January
Expecting: Boy
Nev Schulman & Laura Perlongo (Catfish) 
Due Date: January
Expecting: Boy
View this post on Instagram
Porsha Williams & Dennis McKinley (The Real Housewives of Atlanta)
Due Date: January
Expecting: Girl
Carrie Underwood (American Idol) & Mike Fisher
Due Date: January
Expecting: Boy
Bekah Martinez (The Bachelor) & Grayston Leonard
Due Date: January 29
Expecting: Unknown (Click here for more info!)
View this post on Instagram
Catelynn Lowell & Tyler Baltierra (Teen Mom OG)
Due Date: February
Expecting: Girl to be named Tezlee (Click here for more info!)
Andy Cohen (Watch What Happens Live)
Due Date: February
Expecting: Boy via surrogate
McKayla Adkins & Caelan Morrison (Unexpected)
Due Date: February
Expecting: Girl (Click here for more info!)
View this post on Instagram
Aziza & Mike Eloshway (90 Day Fiance)
Due Date: Unknown
Expecting: Girl (Click here for more info!)
View this post on Instagram
Elizabeth Potthast & Andrei Castravet (90 Day Fiance)
Due Date: February/March
Expecting: Girl (Click here for more info!)
Karine & Paul Staehle (90 Day Fiance)
Due Date: March
Expecting: Boy to be named Pierre (Click here for more info!)
Jessica Graf & Cody Nickson (Big Brother 19) 
Due Date: April 11
Expecting: Girl (Click here for more info!)
Rhain & Noah Brown (Alaskan Bush People)
Due Date: Spring
Expecting: Unknown (Click here for more info!)
Kim Kardashian & Kanye West (Keeping Up With the Kardashians)
Due Date: May
Expecting: Baby boy (reportedly) via surrogate
View this post on Instagram
Mercedes "MJ" Javid & Tommy Feight (Shahs of Sunset)
Due Date: May
Expecting: Boy
Lauren Burnham & Arie Luyendyk Jr. (The Bachelor)
Due Date: June
Expecting: Girl (Click here for more info!)
View this post on Instagram
Danielle Bergman & Bobby Dodd (Married At First Sight) 
Due Date: June
Expecting: Girl (Click here for more info!)
Aleksandra & Josh Strobel (90 Day Fiance)
Due Date: Spring/Summer
Expecting: Unknown (Click here for more info!)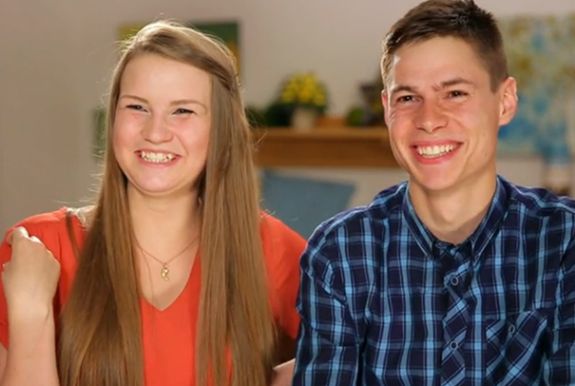 Jamie Otis & Doug Hehner (Married At First Sight)
Due Date: July
Expecting: Unknown (Click here for more info!)
Levi & Sunny Johnston (Teen Mom OG)
Due Date: July
Expecting: Unknown (Click here for more info!)
Megan McConnell (16 and Pregnant) & Chase Eubanks
Due Date: July
Expecting: Unknown
Gretchen Rossi & Slade Smiley (The Real Housewives of Orange County)
Due Date: July
Expecting: Unknown
Nicole "Snooki" Polizzi & Jionni LaValle (Jersey Shore)
Due Date: Summer
Expecting: Boy (Click here for more info!)
View this post on Instagram
(Photos: MTV, TLC, Instagram)