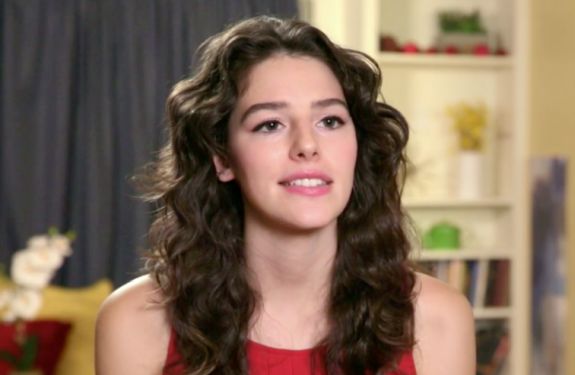 A 90 Day Fiancé star has made it to the Top 20 on American Idol!
Season 5 star Evelyn Cormier has confirmed reports that she has made it onto the upcoming season of the reality talent show. On January 31, Starcasm broke the news that Evelyn was in the finals, after she was spotted in some leaked photos of the finalists nyucking it up in Hawaii. Evelyn had remained silent on social media regarding the rumors until a few days ago, when she posted to her Instagram, encouraging her fans to watch her on the show.
"Tune-in March 3rd to watch my Idol journey begin and find out what happens next!" she captioned a show promo.
Evelyn confirmed in a December Instagram post that she had auditioned for 'Idol,' but had not revealed if she made it on the show.
Fans first met the singer/song writer when she was just 18 years old, when she appeared on "90 Day Fiance" with her 27-year-old fiancé David, who is from Spain. The couple met when David saw a Facebook page for the band Evelyn was in at the time. After sliding into her DMs, the couple began long-distance dating and eventually married in October 2017. They currently reside in New Hampshire.
During their season of "90 Day Fiance," Evelyn talked about her love of singing and fans even saw her perform with her dad and brother. According to Starcasm, Evelyn just released a new single in remembrance of the first guitar that her father bought her at a yard sale. (The single is called "Yard Sale Guitar," naturally.)
Evelyn's time on "90 Day Fiance" has most likely prepped her for the criticism she'll get once she appears on 'Idol.'
'American Idol' Season 17 premieres Sunday, March 3 on ABC.
Watch Evelyn sing her newest single in the video below!
(Photos: TLC, Instagram)