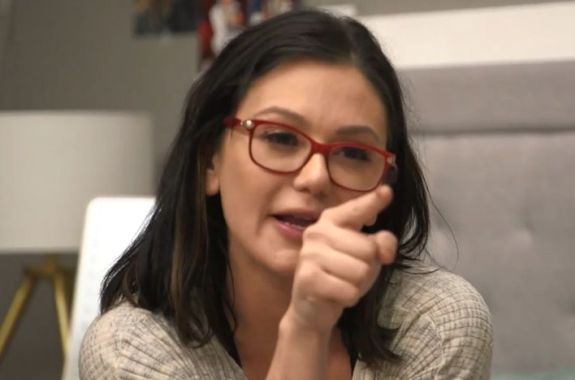 Jenni Farley's soon-to-be ex-husband Roger Mathews asked a judge to throw out the prenup he signed before he married the Jersey Shore star back in 2015, but Jenni is demanding the judge keep it in play.
Radar Online broke the news that Jenni has responded to Roger's divorce counterclaim that was filed on January 24. In his court docs, Roger asked for primary physical custody of the couple's two children, as well as alimony and child support from Jenni. More importantly, Roger asked that the prenup be declared "invalid and unenforceable" and thrown out of the case.
In her response, which was filed with the Ocean County Superior Court on February 1, JWoww basically asked a judge to say "hell no" to nearly all of Roger's demands.
"[Jenni] demands judgment dismissing the counterclaim, together with such further relief as the court shall deem just and proper," Jenni's Answer to Counterclaim read, according to Radar Online.
It has not been publicly revealed what the terms of the prenup are. However, in her now-deleted "Message to Roger" letter that was posted to her website on January 30, Jenni stated that Roger not only signed the prenup willingly, on-camera, but had long-bragged that he would never try to get money from her.
"I recall you being the man who touted himself on and off camera so many times…'I am not with you for your money. I will never want child support, alimony…I am a hard working man and can hold my own' etc." she wrote. "So where is this person now? How could you look me in the eye for so many years and say that you loved me for me and not for my paycheck?" Jenni wrote.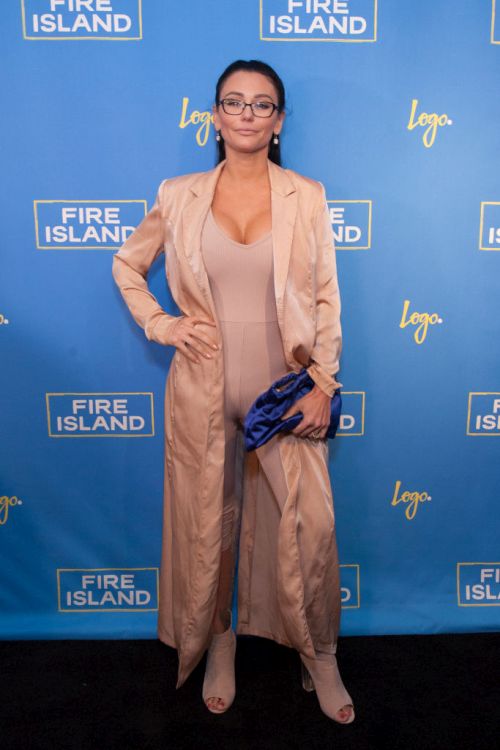 In another part of the letter, Jenni talked about Roger trying to invalidate the pre-nup.
"Now you ask for alimony and child support and you also want to challenge the validity of a 2015 prenuptial agreement that you signed as a valid, binding and enforceable contract on camera?" she wrote.
In one of his social media rebuttals to Jenni's letter, Roger claimed that Jenni made significantly more money than him, estimating her to be making "literally millions" while he pulls in "about $100,000" a year.
Jenni and Roger have been embattled in the messy divorce drama since December, when Roger was escorted out of their shared home after an argument and Jenni was granted a temporary restraining order against him. Jenni filed for divorce in September, but she and Roger maintained a cordial relationship (with Roger even vowing in the beginning to "win her back").
View this post on Instagram
Since the December incident, however, things have turned dirty. After Jenni posted her letter accusing Roger of physical violence, extortion and more, Roger posted his own letter accusing Jenni of being mentally ill, being the physical aggressor in the relationship and of lying under oath. (Both letters have since been deleted.)
RELATED STORY: Roger Mathews Challenges Pre-nup He Signed Before Marrying Jenni Farley: Requests Alimony & Primary Custody of Kids in New Court Docs
(Photos: MTV; Santiago Felipe/Getty Images; Instagram)