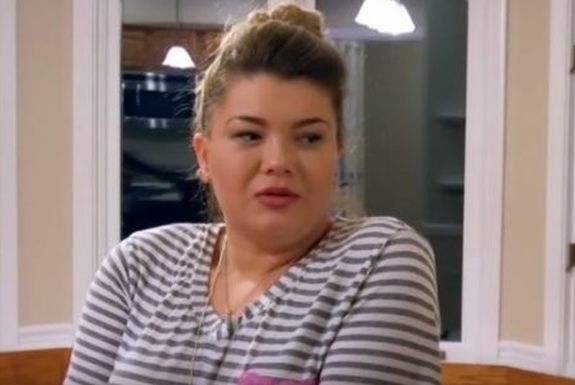 Amber Portwood spent the end of 2018 and the beginning of 2019 threatening to quit the show that made her famous, and now the Teen Mom OG star admits she basically did it for attention.
In a new interview with E!'s Daily Pop, Amber talked about her decision to remain on the show, as well as why a lack of attention from those associated with 'Teen Mom' had her wanting to quit.
"It seemed that at the time I wasn't getting the attention that I feel like other stars were getting, maybe [because I was] not leaving and going to a [rehab] place," Amber told Daily Pop, adding that she felt that the producers' weren't sensitive enough to her postpartum depression issues.
(We can assume that the 'other stars' Amber is talking about includes her 'Teen Mom OG' co-star Catelynn Lowell, who has spent a lot of time in rehab over the past two years, some of which was filmed for 'Teen Mom OG' and some that wasn't.)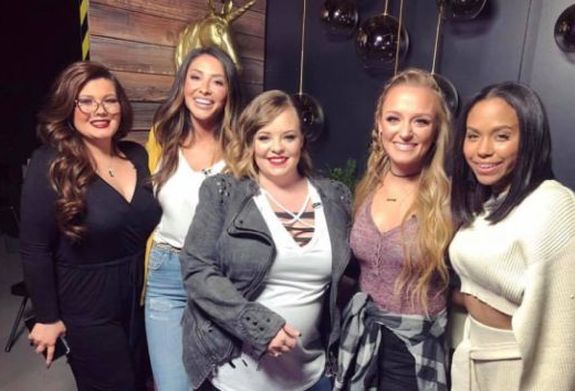 The Ashley broke the news last month that Amber had finally signed her Season 8 contract, despite her numerous declarations that she was quitting the show. In her new interview, Amber says that she decided to stick with it…so that the show wouldn't tank.
"I've been with this franchise for 10 years now, such a long time, and I just don't want to see the show go down like that," she said. "I wanna amp it up a little more."
Amber has stated that, after giving birth to her son James last year, she suffered from severe postpartum depression.
"I was going through a really hard time," Amber said, later adding, "I've never felt anything like that in my life, honestly. I didn't have [postpartum depression] with Leah. It just came out of nowhere. It scared the crap out of me, honestly."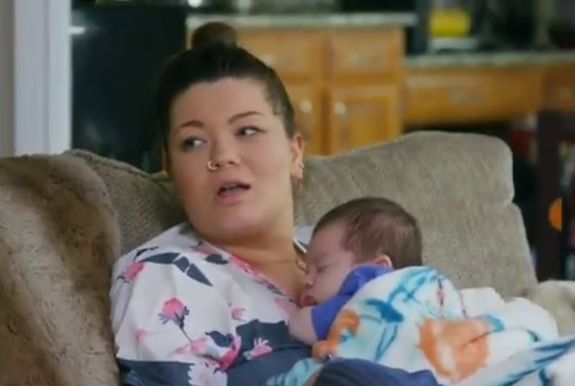 Amber stated that she is now "feeling amazing" and has "changed for the better." (Of course, her recent online rant against Jenelle Evans— which will likely go down in the 'Teen Mom' History Books as the most aggressive 'Teen Mom' rant ever— may say otherwise.)
"I feel like if I didn't go through all those hard times– and this is so cliche– I would never know all the wisdom that I have today at the age of 28," Amber told the show's hosts Carissa Culiner and Justin Sylvester.
Amber added that she no longer wants to quit the show. In fact, she says she's "focused and ready to work."
"Before it was just playing around and doing things and getting money, but now it's like, it's time to work," she said.
(So….we can likely expect some Fit Tea Instagram ads appearing on Amber's Instagram account in the near future…)
"For me, all I want to do is help people with what I've been through," Amber said, later adding, "You can change. Just like my book says, it's never too late to change. It's really not."
In the interview, Amber also opened up about her desire to have more kids with her current boyfriend Andrew Glennon.
"If it happened, it wouldn't be a worry at all," Amber said of a future pregnancy. "I think we would be just fine. I think when you're with a great man like him, someone very supportive in many aspects, not just financially but emotionally, you're a little more eager maybe to start a family with him…I really just want to settle down and have that family."
Amber also talked about how different her life is now from when she first started on the show.
"Back in the day, I was very poor," she said. "We didn't have the [financial] means for anything. It was to the point where MTV, a producer, was filling up my fridge with food and stuff. It was really hard.
"Gary [Shirley] was working 18-hour shifts and I was taking care of Leah by myself," Amber said. "But I think that just made us stronger at the end."
You can watch Amber's full interview with E! Daily Pop in the video below!
RELATED STORY: 'Teen Mom OG' Renewed for Another Season: Amber Portwood & Others Returning for Season 8! (Exclusive)