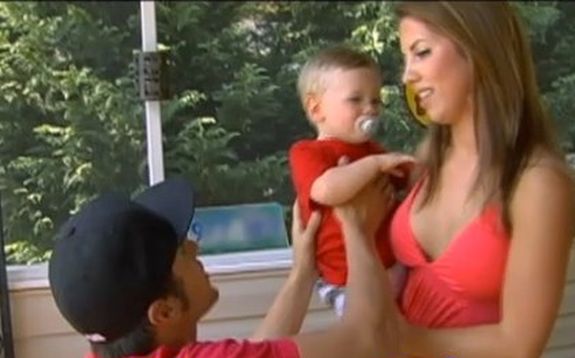 Reporting by Amber Belus
Katheryn Golden is currently heating up the beach on USA Network's Temptation Island, but this isn't her first foray into reality TV. Longtime Teen Mom fans may recognize her as Ryan Edwards' ex-girlfriend who was featured on the show's second season.
In an exclusive interview with The Ashley's reporter Amber Belus, Katheryn, who dated Ryan right after he broke up with Maci Bookout, was happy to spill the tea on the time she spent filming 'Teen Mom' with Ryan, as well as her shock over his recent drug problems and arrests. She also revealed that Ryan continued to blow up her phone…right up until he married his current wife Mackenzie Edwards!
"He's a great guy," Katheryn told The Ashley of Ryan. "He just needs, I think, to get out of the limelight for a little bit."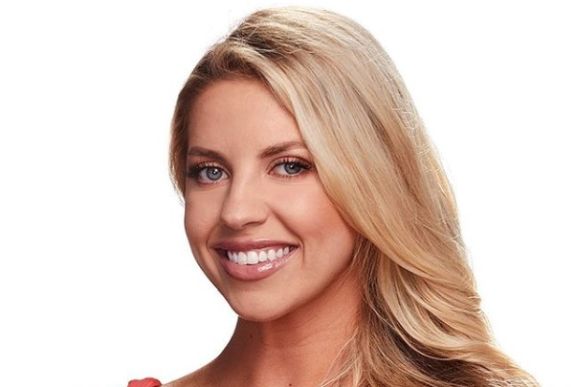 Katheryn's relationship with Ryan goes way back to their days at Hixson High School.
"Ryan and I went to high school together," Katheryn said. "We lived in the same city. I had the biggest crush on him in high school. He was the cutest thing I'd ever seen! He was very quiet and reserved, which is kind of interesting that he's [now] on such a huge platform on reality shows. I'm way more outgoing and say what's on my mind. He's very shy, timid and reserved.
"I was too loud for him; I was way too much for him," she added.
On Ryan meeting & impregnating Maci:
Katheryn was hanging out in the same group as Ryan when he met Maci.
"I remember he had met Maci," she said. "She was a freshman when we were seniors. He had gone out with her one time and they had sex and he got her pregnant the first time.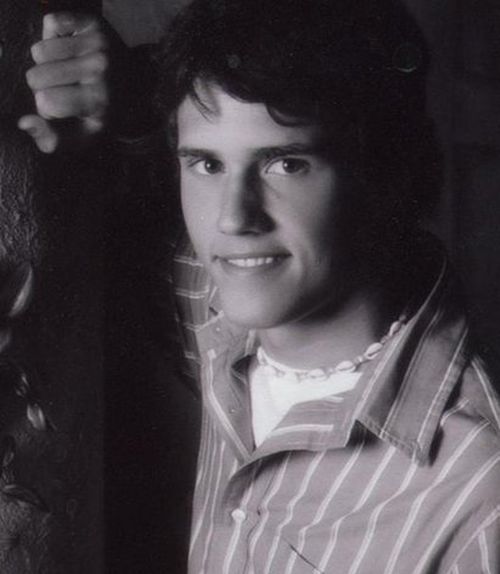 Once he had knocked Maci up, Ryan and Maci struggled in their relationship, as viewers of Maci's 16 and Pregnant episode will remember.
"We were in Panama City [Florida], and he came and I think Maci was pregnant. She hadn't had Bentley yet," Katheryn said. "And they broke up…when we got back to Chattanooga, 16 and Pregnant hadn't even come out yet. I didn't even know if it was a real thing or not!"
On Ryan's reluctance to appear on 'Teen Mom':
Once Maci and Ryan split for good, Katheryn and Ryan began to date.
"For some reason, he just liked me out of nowhere. I don't know why," she said.
According to Katheryn, Ryan hated how he was portrayed on "16 and Pregnant." Because of that, Ryan turned down the MTV producers who wanted him to appear with Maci on Teen Mom… at least for a while, anyway.
"He was like, "I'll never ever do another episode of that. They made me look so bad.' I was like, 'I don't think you should,'" Katheryn remembers, adding that she wasn't the only person in Ryan's life who was against him continuing on with MTV.
"I was very close to Ryan's parents. They were amazing people. His parents didn't want him to do ['Teen Mom'] either," she said. "We were driving and he got a call from the producers who told him, 'We're going to do another season' and he was like, 'Hell no!'"
"He hung up and I was like, 'I'm so proud of you,'" she added.
Eventually, though, the producers made Ryan an offer he couldn't refuse.
"They called him back and they offered him more [money] on that second phone call than the first," she said. "I mean, we were young, so he considered it."
After eventually agreeing to do 'Teen Mom,' Ryan told the producers that he was now dating Katheryn, and the producers seemed thrilled with the conflict that Ryan's new relationship could bring to his situation with Maci.
"He was like, 'Yeah, but I have a girlfriend now.' And [the producers] were like, 'Oh my gosh, even better!'" Katheryn said, adding that Ryan initially told them they couldn't film her.
"I don't think he wanted me to get the wrath of being 'that' girl," she said. "Long story short, he and I got a little more serious. They were filming anyway, so I started to film. I was on a couple of episodes, just briefly. It was a little awkward."
On her relationship with Maci: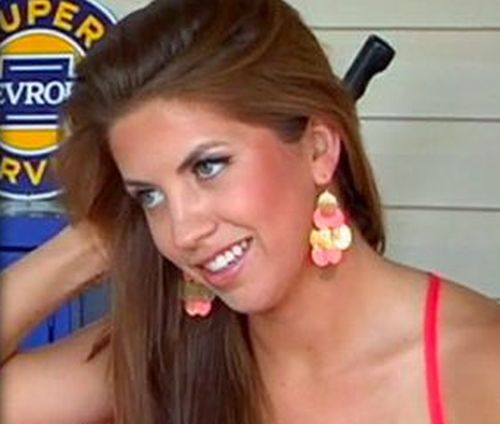 Katheryn appeared on several episodes during Season 2 (around the time Maci was dating Kyle King). She was also the topic of one memorable scene in which two of Maci's friends told Maci that they were worried about Bentley being around Katheryn, whom they described as "attention-seeking," among other things…
While Maci's friends may have been anti-Katheryn, Maci and Katheryn maintained a good relationship.
"It was hard for me because I was a new girlfriend to a guy who had a kid with another woman," Katheryn said. "You don't really know what to say. When she would come over, Maci was really sweet and nice."
Katheryn, who still keeps in touch with Maci occasionally, said that Maci's fans did not treat her well because they were holding out hope that Ryan and Maci would get back together.
"I think at first it was really hard, especially because of all of her fans. She had millions and millions of fans, so I was the new girlfriend that no one liked!" Katheryn said.
In one memorable 'Teen Mom' scene, Katheryn informed Maci that Bentley had hurt himself while out with her and Ryan. Katheryn said Maci was grateful to Katheryn for informing her, even though Ryan hadn't, and that helped them build a good relationship.
On Ryan continuing to blow up her phone for years after their breakup:
Eventually, though, Ryan and Katheryn ended their relationship and went their separate ways. Katheryn relocated to Nashville, where she works as a makeup artist and medical aesthetician. In 2017, she appeared on the reality show First Dates.
As 'Teen Mom' fans know, Ryan went on to marry Mackenzie Edwards, whom he welcomed son Jagger with last year. Although Ryan and Mackenzie dated for a while before tying the knot, Katheryn said Ryan continued to blow up her phone until right before he said "I do."
"Up until he got married, Ryan would call me two or three times a week, or text me, and I wouldn't answer. I have no clue [if Mackenzie knows]," Katheryn said.
On Ryan's recent drug addiction & arrests: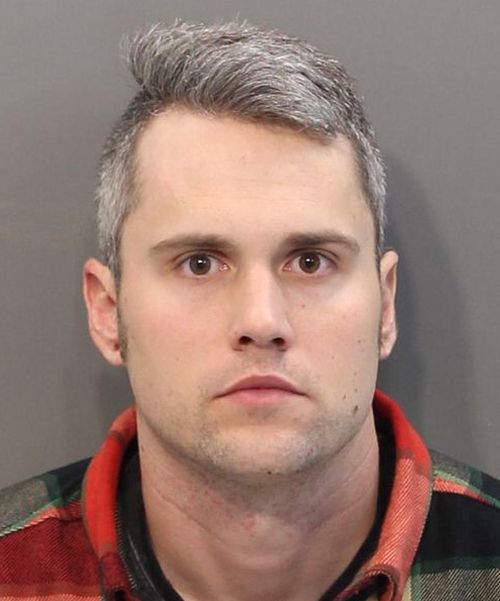 Over the past few years, Ryan has struggled with a severe addiction to heroin that has landed him in rehab multiple times, as well as behind bars. (As The Ashley previously reported, Ryan is currently in jail in Tennessee for violating his probation, and will remain locked up until April.)
Katheryn said she was completely floored when she first heard of Ryan's struggle with drugs.
"It was not only shocking but it was devastating," she said. "I was shocked the first time I found out [he had a heroin problem]. I had heard he'd been hanging out with a few guys in Chattanooga who weren't good news. I was shocked that he had succumbed to this type of lifestyle."
According to Katheryn, Ryan didn't struggle with drugs back when they were dating. (Some of his other exes, whom he dated after Katheryn, have indicated that he has been struggling with addiction for years.)
"When Ryan and I dated, Ryan would freak out if I had, like, more than two or three beers," she remembers. "He was as straight-laced as them came. The worst he ever did was dip [a smokeless tobacco product].
"I was crazy about Ryan," she added. "He's probably one of the guys I'll look back in my life on and [know] I was head over heels for him. He was very responsible. He'd never let me drink more than two or three beers…unfortunately, he's kind of gone down a different path."
Katheryn believes that Ryan appearing on reality TV— and the way he was portrayed on 'Teen Mom'— may have contributed to his issues.
"I know for a fact being on 'Teen Mom' and the recognition [from the show], and the pure hate that he got, had to have played a factor in the way he turned out," she said. "We would be at restaurants and there would be guys come up to us and just want to fight him just because he was Ryan Edwards. I'm telling you, that's exhausting.
"I was constantly defending him. People would ask me why I was dating him and I would tell them, 'You don't know him like I know him.'
"I mean, yeah, he's an a**hole. That part is true. He's an a**hole in real life. But he's a nice a**hole!" she said. "If he doesn't know you, he won't care to know you or care what you say or think. But if he does know you, he can be the sweetest, most kind, most generous guy, really thoughtful. But you never see that."
Katheryn said it makes her sad to see Ryan at such a low point in his life
"I think he's a really good person deep down and I really hope that he can get the help and get on the right track [to being] the Ryan that I knew."
'Temptation Island' airs Tuesday on USA Network.
Click here to read Part 1 of The Ashley's interview with Katheryn, in which she discusses her reasons for going on 'Temptation Island,' and which of the 'Temptation' couples are on the show for the wrong reasons!
(Photos: Facebook, MTV, USA Network, Instagram)