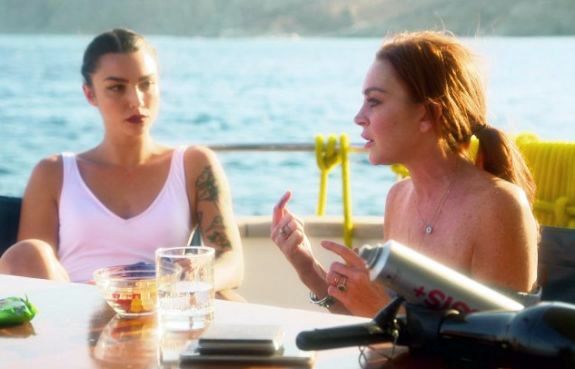 Upon firing employee Kailah Casillas on this week's episode of Lindsay Lohan's Beach Club, Lindsay was labeled a drug user— an accusation that Kailah is not only standing by, but providing proof to back up her reasoning.
According to Us Weekly, Kailah (who is also known for her appearances on The Challenge) says she never witnessed her former boss using any drugs during her time on the reality show, though she still believes Lindsay was high, due to how she says Lindsay was acting.
"I didn't see her doing any drugs; I can't say that I did," Kailah recently told the magazine. "I will say, in my own opinion, throughout all of the time that I was there, she was far from sober. But that's my own personal opinion."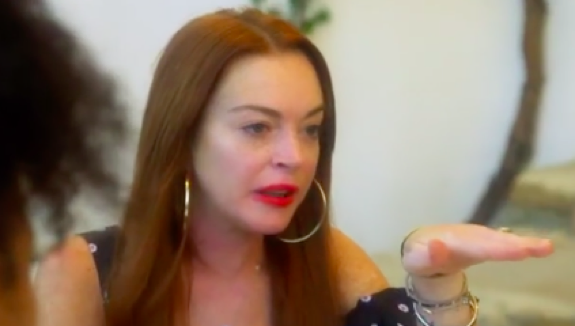 Lindsay's reps denied the allegations and noted that letting Kailah go was the right call because "her inappropriate, mean girl comments will not be tolerated or taken seriously."
(Slow clap for that response… we just love a timely movie reference!)
Kailah added that she and Lindsay didn't get off to a great start in Greece, and that Lindsay never warmed up to her.
"The very first day that I was there, I went up to Lindsay without a camera with me and tried to shake her hand and say, 'Hi, I'm Kailah, I'm one of the new ambassadors. I wanted to introduce myself.' I feel like that's a pretty normal thing to do but from that moment, she gave me, like, an evil eye and a handshake where it wasn't really a handshake. I realized from that moment that she did not like me."
If you want the realllll story of why @lindsaylohan hates me, watch my newest vlog. I explain everything. https://t.co/5jHrPFvyVM

— Kailah Casillas (@kailah_casillas) February 26, 2019
Kailah talked more about her 'Beach Club' experience on her vlog, as well as some of Lindsay's seemingly strange behavior both on- and off-camera. She recounted a day when Lindsay came to work with a friend and was "on another different f**king planet." Lindsay allegedly grabbed a microphone and yelled at the DJ until he agreed to play Eminem… and then proceeded to sing-a-long to four songs in a row.
"All of us, the cast members, were standing there like what is going on, this is so f**king embarrassing…," Kailah said.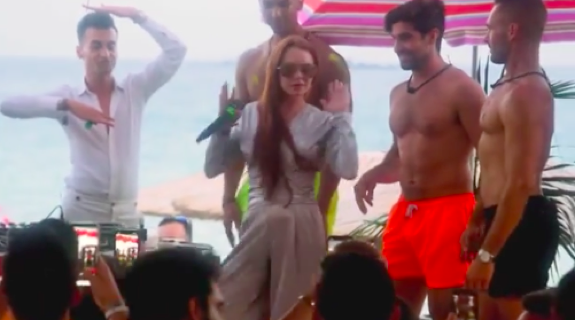 Another odd run-in, Kailah said, happened when Lindsay made her take a shower with her, though she noted that both were in bathing suits and it was not a sexual thing… just an awkward one.
In addition to the Lindsay's Linsanity, Kailah said the whole show experience was weird and not at all like her past appearances on reality TV.
"I'm used to being on 'The Challenge,' it's very straight forward, there's no bulls**t that goes on there," Kailah said. "I mean, there is, there's drama and stuff but it's always very clear what's going on… this is not that kind of situation. I just felt lost the whole entire time I was there. I didn't feel like myself at all."
While Kailah's ultimate firing appeared to have been sparked by Lindsay's complaints about the staff's messy house, Kailah said it all boiled down to her being the only one who stood up for herself.
"I think she really fired me because I was outspoken and she didn't really like that too much," she said. "She's probably been surrounded by a bunch of yes-men all her life and no one really speaks up to her or talks back. Even some of the cast members are still doing that … ."
'Lindsay Lohan's Beach Club' airs Mondays on MTV.
(Photos: MTV, Instagram)