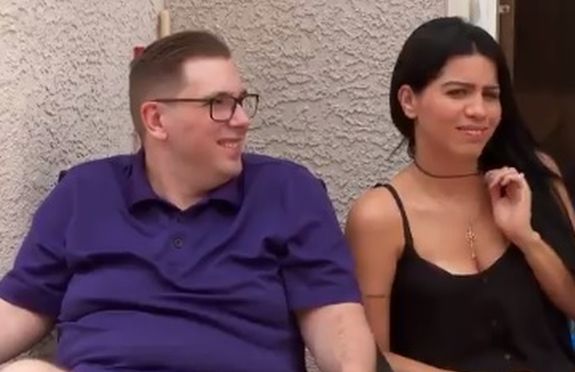 Colt Johnson says he's taking steps to keep his soon-to-be ex-wife Larissa Dos Limas Santos far away from him— by attempting to get her sent back to her native Brazil!
In a new interview with Us Weekly, the 90 Day Fiance star revealed that he's in the process of trying to get Larissa's green card cancelled.
"[I'm] attempting to cancel her adjustment of status," he told the magazine on Tuesday.
He proved this by posting a photo of the front of U.S. Citizenship and Immigration Services to his Instagram on Tuesday.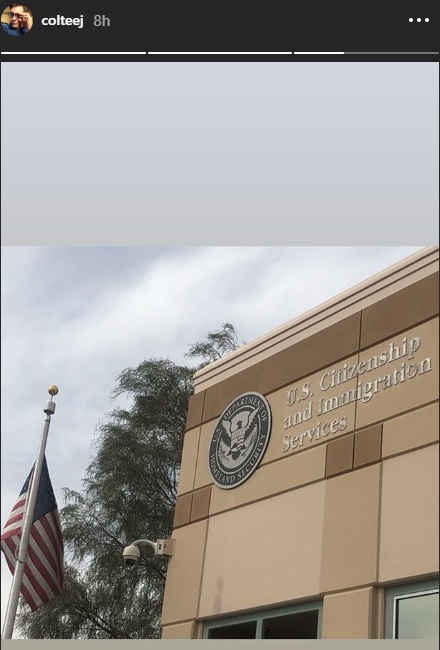 Colt's interest in getting Larissa kicked out of the country may have something to do with Larissa recently revealing that she has a new boyfriend. In his interview with Us Weekly, Colt said that he is not sure if Larissa married him for love or a green card.
"I don't know if she used me … But right now, how she's acting, showing no love or affection toward me whatsoever, so that's all I can base my feelings on right now," Colt told the magazine. "To be honest with you, I feel very used right now."
As The Ashley previously reported, Colt filed for divorce from Larissa in January, following a nasty fight that left both him and Larissa bloody and Larissa behind bars. (The couple had a similar fight in November that also ended with Larissa being arrested.) She was also arrested days before she married Colt in June 2018 for domestic violence.
Last month, immigration lawyer Edward Shulman told Us Weekly that, should Colt decide to try to cancel Larissa's adjustment of status (which he is now doing, apparently), Larissa is in seriously danger of being deported.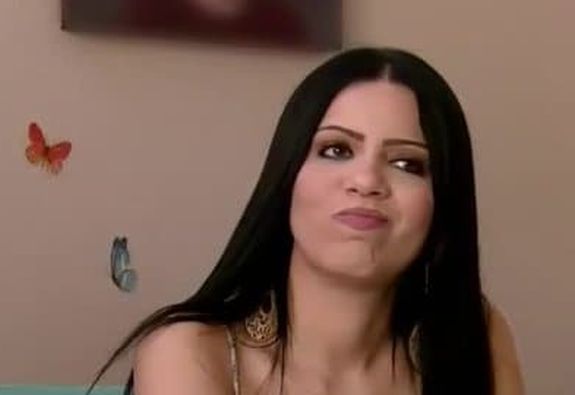 "If [Colt] is unwilling to still sponsor his estranged wife for a green card, her only other option would be to 'self-petition herself as an abused spouse,'" the lawyer told Us Weekly.
Earlier this week, The Blast broke the news that Colt filed a motion in court to get a gag order to prohibit Larissa from making untrue statements about him to the media. He accused Larissa of slandering him and his family. In the court docs, Colt referenced some of the things that Larissa has called him publicly in the past, including a "batterer" and a "pedophile," both of which he denied.
(Colt also states in the documents that Larissa called his mom Debbie an alcoholic.)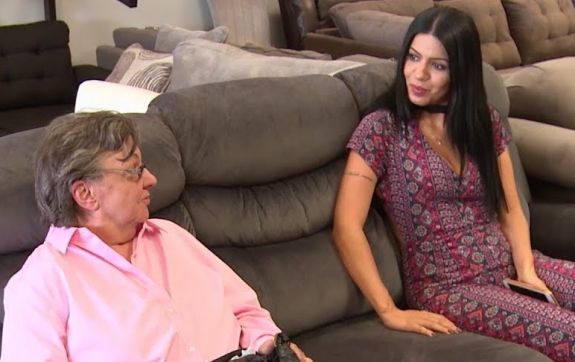 He also claims that Larissa has been "telling untruths about the marriage and his treatment of her since she has been in this country."
"The marriage was built on nothing and appears to have been doomed from the start, particularly since Larissa is set on gaining her 5 minutes of fame (not even 15 minutes) and on getting as much publicity as she can during the afterglow from being on the television show," Colt wrote in the court documents, according to The Blast.
Colt also requested that he not have to pay Larissa the spousal support that she is requesting, as he believes that she has found a way to support herself since the split.
RELATED STORY: "90 Day Fiance" Star Larissa Dos Limas Santos Reveals She Has a New Boyfriend, Weeks After Splitting With Colt Johnson
(Photos: TLC, Instagram)