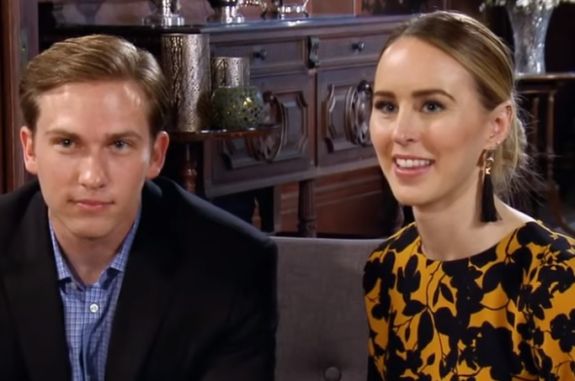 Another Married At First Sight baby has arrived!
Bobby Dodd and Danielle Bergman— who met and married on the seventh season of the show– announced that their daughter, Olivia Nicole, was born on Tuesday (which is coincidentally also Bobby's birthday.)
According to People magazine, Baby Olivia weighed in at 6 pounds, 2 ounces, and measured 19 inches long.
"Olivia Nicole is finally here and her dad and I are absolutely enamored with her," Danielle said in a statement to the magazine. "The second we laid eyes on her, we both knew that she is exactly what we waited our whole lives for. She is absolutely perfect in every way, neither of us ever thought we could love something so fast and fierce but we have from the second she arrived."
Danielle and Bobby announced the pregnancy back in October, right after announcing they were planning to stay married following their season's "Decision Day." Judging by Danielle's statement to People following her daughter's birth, things are still going strong between her and Bobby.
"We have been beyond blessed this last year to find each other, to find love and to create a life together, but nothing will top our sweet Olivia," she said.
Baby Olivia is just the latest baby to have been born to a couple who appeared on the show. Last month, Season 5's Anthony D'Amico and Ashley Petta welcomed a daughter, Mila Rose. In October 2018, Shawniece Jackson and Jephte Pierre of Season 6 welcomed a baby girl, whom they named Laura Denise.
RELATED STORY: 'Married At First Sight' Season 5 Couple Anthony D'Amico & Ashley Petta Welcome First Child
(Photos: Lifetime, Instagram)