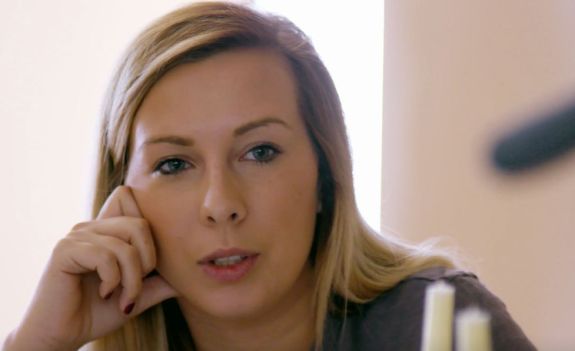 Mackenzie Edwards held nothing back during an hours-long Instagram Live Q&A session she did on Tuesday night.
The Teen Mom OG star— whose husband, Ryan Edwards, is in jail and has been for the last month—answered fans' questions about Ryan and his current "behind bars" status, as well as her future on 'Teen Mom OG' and her true feelings about the show's producers and fans.
As The Ashley reported yesterday, Mackenzie also slammed her former Reunion sparring partner, Dr. Drew Pinsky, during the Instagram Live session.
Let's jump right in!
(By the way, The Ashley is not confirming what Mackenzie is saying to be the truth, in regard to show contracts, etc. She is simply reporting what Mackenzie said.)
Mackenzie told her followers that, since she rarely does Instagram Live sessions, she would be willing to answer any questions, regardless of the topic. Naturally, the majority of the questions Mack received were in regard to Ryan and 'Teen Mom OG.'
On her 'Teen Mom OG' contract:
Mackenzie confirmed that both she and Ryan will be on the upcoming season of 'Teen Mom OG.' (We can assume that Ryan filmed before he got thrown in the clink in January.)
"We are filming for this season, we filmed a bunch of episodes thus far," Mackenzie said. "You're probably going to be bored out of your mind…Ryan's not off the show [anymore]."
Mackenzie did not have nice things to say about her show contract, however.
"They make it very hard to walk away just because your contract is tricky," she said. "You're basically signing your life away. Your contract is basically a trap…you can't get out."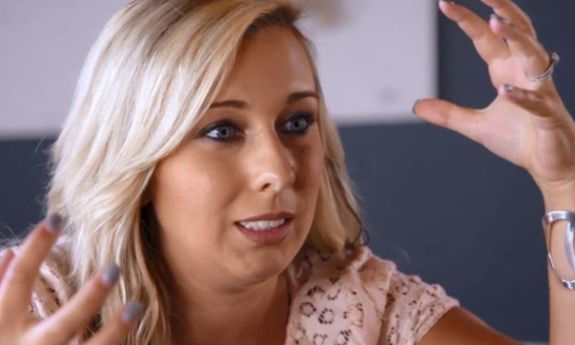 Mackenzie stated that her contract gives the MTV crew access to her home 24/7 with or without her knowledge, and the right to put hidden cameras in her house and car.
"It sounds so fake and crazy but it's real," she said. "It's not a one-year contract either. It's open-ended, so good luck trying to leave. There's not an end date."
Mackenzie said that both she and Ryan "tried to get out" of their contracts but were not "allowed" to leave the show.
On the 'Teen Mom' producers:
"They're very big instigators," Mackenize said of the producers. "This season, I just don't care anymore. If I don't want to talk about something, I'm not going to just because they ask me to."
She did state, though, that the producer the Edwards clan is working with for the new season is better than the previous ones.
"We have a really good producer now and he ask lots of questions and I feel like he understands that I felt misunderstood and misrepresented," Mackenzie said. "He helps us on that. But you never really know until they edit it anyway."
On why Ryan is currently in jail:
During her Live session, Mackenzie explained that Ryan is in jail right now by choice.
"It was a decision we made together," Mackenzie said. "To have him go to jail and then just be off probation for good…It was the smartest decision that could have been made. Otherwise, it's a revolving door that you never get out of the system."
As The Ashley previously reported, Ryan was arrested in January for allegedly leaving a bar in December without paying. Although the charges were dropped, Ryan will remain in jail until April, due to the arrest breaking his probation. Mackenzie told her version of events in regard to what happened, claiming that Ryan did not leave without paying that day.
"I had the charges on my credit card from where it was paid that day," Mackenzie said of the $36 bar tab. "It's not that big of a deal. It was paid that day. The charges were dropped Monday, February 4 at 9 a.m."
She did not answer any of the questions asking why Ryan remains in jail, though.
On how Ryan's addiction is being portrayed on TV and in the media:
"Just because I don't say some of this on TV doesn't mean that it hasn't been addressed, or that Ryan and I aren't taking steps together to do what we need to do," Mackenzie said. "That's a very big misconception."
Mackenzie went on to say that she prefers to keep things private.
"You deal with your crap at home," she said. "That's how I was raised, and that's how I'm going to be. I'm not going to publicly humiliate him. That does not work and I believe that's so disrespectful to do that.
"Who cares if we are part of MTV or not? Everything does not need to be public," she added. "Just because you sign a contract with MTV doesn't mean they get to know everything about your life…I'm here to help him and not exploit him."
On how the show has affected her marriage to Ryan:
Surprisingly, Mackenzie denied that the show has caused problems between her and Ryan.
"We both understand it's a job that we both do and our family benefits from it, and if that's what they want to do, it's fine," she said. "You can't blame a TV show for your relationship [problems]."
On being the self-proclaimed "villain" of 'Teen Mom OG':
Mackenzie stated that she is well-aware that 'Teen Mom OG' fans are not too fond of her.
"Literally the world hates me and that's fine," she said, adding that she's different in real life from what fans see on the show.
"Do you really think my life is this bad and this negative? No. There's always going to be a villain."
On her first marriage:
Ryan is Mackenzie's second husband. During the Live session, she discussed her first marriage (to her son Hudson's father), which she said basically happened because she got knocked up.
"I married Hudson's dad when I was 17 years old to do the right thing," Mackenzie said, later adding, "[It was] the wrong thing! I do not advise that. It ended very badly."
"I have full custody [of Hudson] but I try to split him with [his father] as evenly as I can.
She also stated that the reason she appeared to be so mad in the footage of her and Ryan's wedding was because the show producer was asking Mackenzie's friend to ask her how this wedding compared to her first one.
"It was like, why would you ask me that on my wedding day?" Mackenzie said.
On what cosmetic procedures she's had done:
Mackenzie has been accused by 'Teen Mom OG' viewers of having various plastic surgery procedures done. During her Live session, Mackenzie admitted that she does have lip fillers.
"I have fillers, and they hurt so bad," she said. "I got mine done over a year ago."
RELATED STORY: 'Teen Mom OG' Star Mackenzie Edwards Blasts Dr. Drew Pinsky During Late-Night Online Rant: "I Can't Stand Him!"
(Photos: MTV, Instagram)