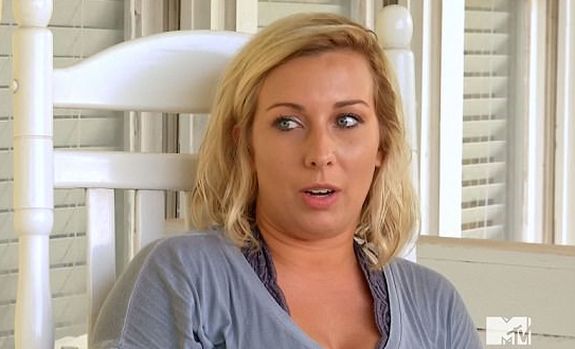 With her husband Ryan Edwards in jail for another month, Mackenzie Edwards has a lot of free time, so the Teen Mom OG star did another Instagram Live Q& A session with the show's fans earlier this week, revealing some odd fact-lets about herself, her family and the show.
Just as she did during her February late-night Instagram Live session, Mackenzie complained about having to film for the upcoming season of 'Teen Mom OG.' This time, however, she also tackled the subject of Ryan's other baby mama, Maci Bookout!
Here are five things we learned about Mackenzie from the Instagram Live session.
1. Ryan was pushing for some very, um, interesting names for their son.
On 'Teen Mom OG,' Ryan seemed unenthusiastic about having another child. (He did, after all, "joke" to Mackenzie that she should only call him once their son turns three!) However, Mackenzie swore that Ryan was an active participant when it came to choosing a name for their son, whom they ultimately named Jagger.
During the Live session, Mackenzie stated that Ryan shot down most of her name suggestions.
"Pretty much any name that I threw out there Ryan didn't like, and any name that I threw out there he didn't like," Mackenzie said. "He wanted [to name the baby] Otis or Felix, and that has no, like, family [connection]… I was like, 'NO!'"
Mackenzie then suggested Jagger, which Ryan loved.
2. Mackenzie's father played professional football.
Mack's parents have managed to keep their mugs off of 'Teen Mom OG,' so we rarely, if ever, hear much about them. During her Live session, though, Mackenzie revealed that her father (Bob Standifer) is a former pro football player.
Mackenzie claimed that her dad played for the 49ers and Kansas City; however, The Ashley could only find online records of Bob Standifer playing for one year in the NFL (for the San Francisco 49ers), and two years for the Oakland Invaders (of the United States Football League).
Bob Standifer did, indeed, have a successful football career, though. He was named All-American at the University of Tennessee-Chattanooga (UTC) in 1984, and actually declined to participate in the NFL draft in 1985. The Times Free Press once named him one of Chattanooga's Top 13 Defensive Linemen of all time.
3. She still doesn't get along with Maci, apparently.
Maci surprised many 'Teen Mom' viewers last month when she posted a series of professional photos to her Instagram that featured her and Mackenzie (along with all of their kids) smiling together in a photo. Mack and Maci– whose feud has been documented on many a 'Teen Mom' episode– seemed to have put their differences aside.
However, judging by how Mackenzie answered a question about her relationship with Maci, it seems that there is still hostility between Ryan's baby mamas.
"Maybe," Mackenzie responded to the question asking if she will ever get along with Maci. "Miracles happen every day…"
4. She has a real job.
Mackenzie has talked about "going to work" on the show, but has never really discussed what she does for a living (other than being Mrs. Ryan Edwards, of course).
During her Live, Mackenzie said that she works a "regular" job in insurance sales.
She also reported that Ryan's parents help her out a lot.
5. She still hates filming but loves to complain about it.
Mackenzie's previous Live session was chock-full of complaints about having to film for 'Teen Mom OG,' and this session was no different. She told a fan that filming is "not stressful, just annoying," and that she recently had to film for the new season and talk about Ryan's current behind-bars situation.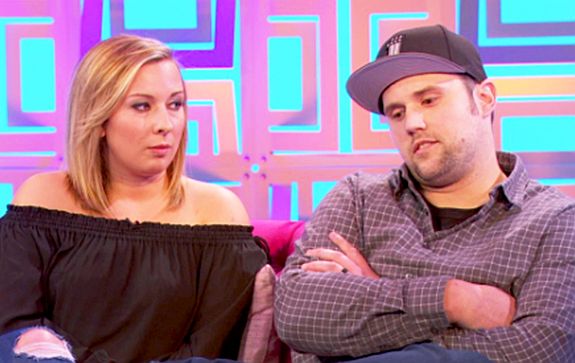 "I've had to film about how sad and emotional I am [about Ryan being in jail]," she said sarcastically, before adding, "Sometimes I'll get sad. It is sad. But in hindsight it's not because [once he gets out of jail], all this is over."
As The Ashley has previously reported, Ryan is stuck in the clink until his next court hearing in April. (Mackenzie confirmed this.) Until then, she said she has to film for the show even though she hates it.
"I have a contract and like I said in my Live a little bit ago, we both agreed that supported our family so might as well [do the show]," she said. "And it's really almost impossible to get out of your contract."
RELATED STORY: Mackenzie Edwards Discussed Why Husband Ryan Is in Jail, Her 'Teen Mom OG' Contract & the Show's Producers in Late-Night Instagram Live Session
(Photos: MTV, Instagram)