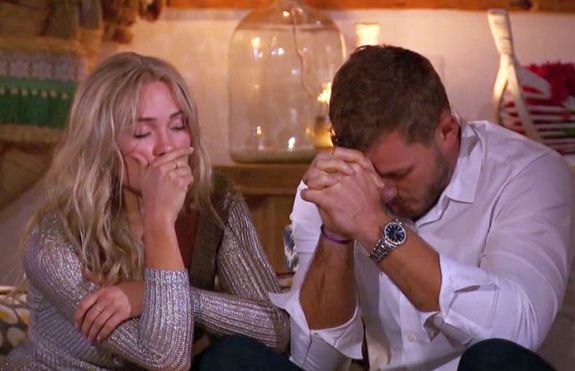 Cassie Randolph didn't get a proposal at the end of the most-recent season of The Bachelor…but she did get an engagement ring from Colton Underwood…and Jimmy Kimmel.
However, she's already returned the ring because it was too ugly.
In a teaser clip for Colton's upcoming appearance on the LadyGang show, Colton confirmed that his almost-bride-to-be hated the Neil Lane engagement ring that he got for her with the help of Jimmy Kimmel.
The ring— which is described as a double-halo square cut— was likened to a "Super Bowl ring" by one of the hosts of the show. Although Colton protested that he didn't order the ring himself, he was still taken to task for picking that style of ring.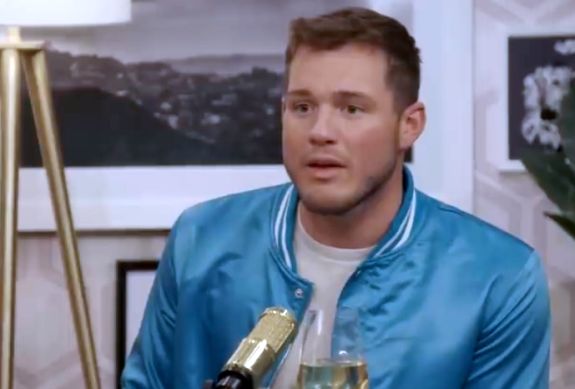 "What the f**k were you thinking?!" host Becca Tobin asked. "Neil Lane was like 'What's the ugliest piece of s**t in here that we're never going to sell? Here ya go, Colton. Congratulations.'"
"A double halo ring is the most basic bitch ring in the entire world," host Jac Vanek told viewers.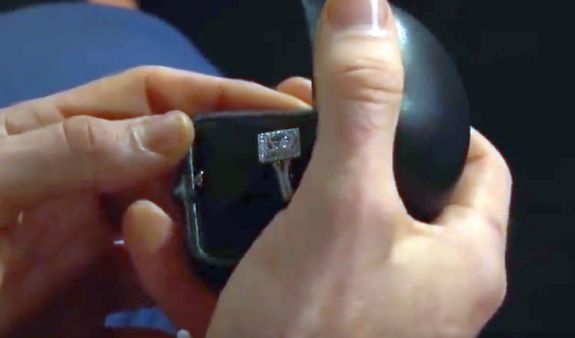 Keltie Knight was kinder (probably because she confirmed that she also has a double halo engagement ring).
"It's amazing, but it's not what she wants," she said. "So you're going to trade it in before you do the deed."
(By "do the deed" she means propose. We're all fairly certain that "the deed" of getting Colton's pesky virginity out of the way has long been done.)
The girls then got Cassie on the phone and asked about the Neil Lane diamond monstrosity. She confirmed that she returned the ring.
"I just have a very particular idea in my mind," Cassie said of the ring she wants.
To be fair, Neil Lane sent the ring to Jimmy Kimmel, and Jimmy told Cassie and Colton, "If you don't want that one, you can pick out a different one. It doesn't have to be that ring." (Watch the video below to see Jimmy present the ring to the couple.)
Colton and Cassie are not even engaged yet, but they are still together, so there's that. Cassie and Colton both recently moved to Los Angeles to be closer to each other (and/or be closer to any and all available TV deals).
Watch Colton talk about the Great Ring Return Caper below:
(Photos: ABC)