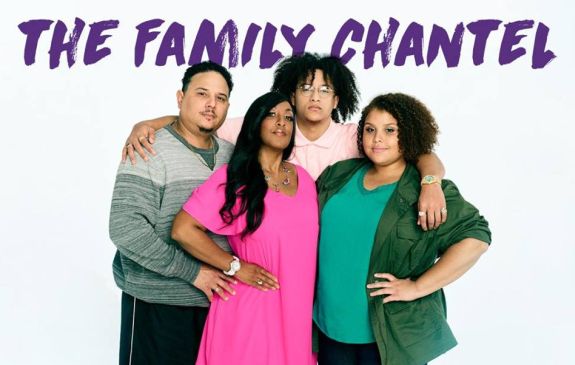 Things are about to get a lot more stupider!
TLC has announced that it is taking all the wig snatchin', face bitin', American dollar harvestin' fun that the family of Chantel Everett gave us while appearing on 90 Day Fiance: Happily Ever After? and turning it into a new spin-off show!
The network will soon premiere The Family Chantel, featuring Chantel, her husband Pedro Jimeno and their families, including Chantel's parents Karen and Thomas, and her siblings River and Winter.
Pedro's mother Lidia, and his sister Nicole will also be featured on the show. (There's no word yet if Nicole's wig will be featured or not.)
According to People, 'The Family Chantel' will "showcase the couple's continuing ups and downs since they lied to Chantel's family about their engagement."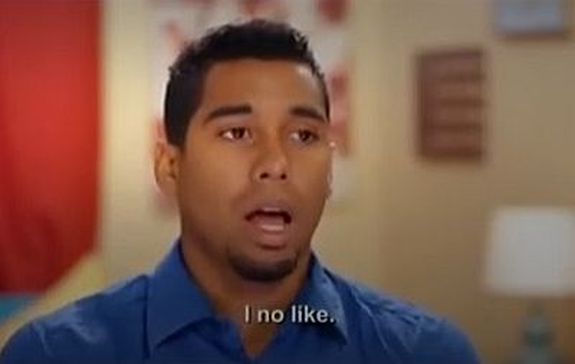 Howard Lee, President and General Manager of TLC released a statement about the show.
"This is an awesome moment for TLC, as we create a family show based on one of our most popular '90 Day' couples, on a whole new night," he said. "Our fans can't get enough of Pedro, Chantel, and their larger-than-life families. For a brand known as the destination for love, relationships, and family shows, 'The Family Chantel' hits the bullseye."
They're also good for a physical altercation…or seven.
We first met Chantel and Pedro when they appeared on the fourth season of 90 Day Fiancé. They lied to Chantel's family about their engagement and told them that Pedro was here on a student visa, not a K-1 visa. When "The Family Chantel" (as Pedro calls them) finally found out the couple was engaged, things didn't go well. They were convinced that Pedro was only here to "harvest the American dollar" and weren't shy about letting him know it.
The last time we saw The Family Chantel and The Family Pedro, they were duking it out over the dinner table, with Chantel's mom ripping the wig right off Pedro's sister's head!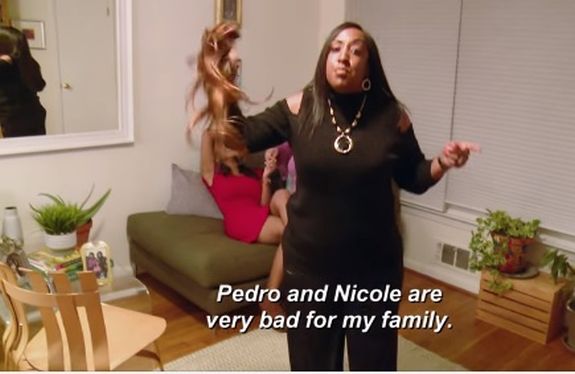 According to TLC, viewers will get to "follow this unique modern family as they try to get past their differences and come together."
This is the first of the "90 Day Fiance" spin-offs to focus on just one couple. According to E!, TLC will air a special called "Pedro & Chantel: The Full Story" on Monday, April 15. The actual show will air Monday nights starting in July on TLC.
(Photos: TLC, Instagram)