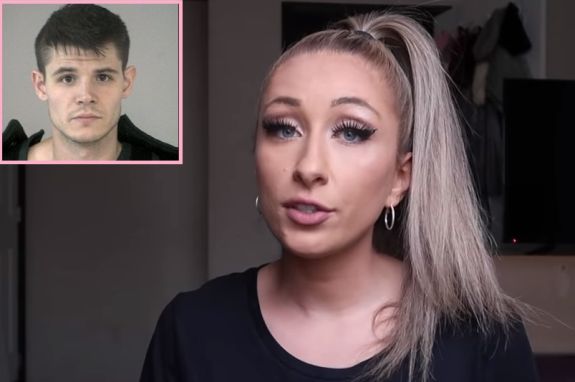 Earlier this month, 16 and Pregnant dad Josh Drummonds was suddenly released from the Texas jail he's been locked up in for the past eight months. His release came as a shock to many who are familiar with the case, as Josh— who has been in and out of the legal system for years– was facing two very serious charges.
However, no one was more surprised than Nikkole Paulun, who gave birth to his son, Lyle, during the second season of "16 and Pregnant."
In a video posted to her YouTube channel earlier this week, Nikkole detailed how she found out that Josh was released, why she fears for her life now that he's a free man, and what she's doing to protect herself and her kids.
"Josh is out of jail…he was released and it was a very, very, very shocking day," Nikkole said in the new video. "Nobody expected him to get out of jail any time soon and especially not right now, we thought maybe in a few years."
(As The Ashley reported at the time, Josh was arrested on September 1, 2018 and charged with two felonies after he allegedly assaulted a security guard inside the Texas hospital he was being treated at. According to Galveston County's Daily News, Josh was allegedly in the hospital following a suicide attempt. He was waiting to be transported to a Houston psychiatric hospital for an evaluation when the alleged incident with the security guard occurred.)
The charges against him were "Attempt to Take a Police Officer's Weapon" and "Assault on a Police Officer."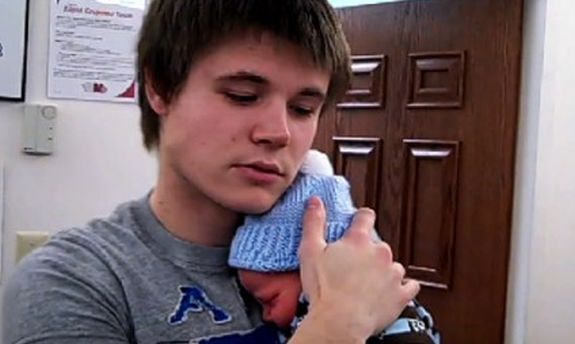 "Those are two very serious charges," Nikkole said. "They are felonies and supposedly the state of Texas takes stuff like that very seriously. But, unfortunately, things didn't work out the way we thought it would."
Nikkole stated that Josh already had a strangulation charge in the state of Texas, which he had spent a year in jail for, so she thought Josh would be punished more harshly.
"We really thought with the amount of violent behavior he's had, and with those two charges, that he would definitely be going to prison or even a mental health facility for several years," she said. "I had been living in this mindset that I had a long time before I had to deal with him getting out, and having to deal with all the emotions that causes for me and the scary feeling's everyone's going through. My friends and family are very worried for me and my well-being and my safety."
Nikkole said that Josh was evaluated in jail every month since he was arrested in September, to test to see if he was mentally competent enough to stand trial. There have also been hearings held once a month.
After the last hearing, Nikkole said that she was shocked to read online that Josh would be entering a plea the next day. She said she assumed it meant Josh was about to be sentenced and would be locked up for a few years.
According to the court website, Josh's charge for attempting to take a police officer's weapon was dismissed, and Josh would be getting out of jail in September 2019.
"He basically got sentenced to one year in jail for those two charges!" she said. "I thought that was outrageous. You would think that somebody who did this would be charged and sentenced to something way more serious."
"I was upset, because I thought I had years before I thought I'd have to deal with him," Nikkole said.
Nikkole was even more shocked when she got an email from the website Starcasm. The site's writer had been given an update on Josh from the jail, stating that he was being released that day.
"My jaw dropped!" Nikkole said. "I instantly felt really sick."
A call to the court confirmed that what Starcasm had told Nikkole was true: Josh was, indeed, being released from jail ASAP.
"I kind of went into shock and panic," Nikkole said.
She added that, since Josh was released, she's been having nightmares and has not stayed alone at her home.
"There are a lot of other things I'm doing to protect myself and protect the kids that I can't talk about because he could watch this video," she said. "He's on social media. I just want to ignore him and not feed into any of his crazy, manipulative tactics."
She said she hopes he stays in Texas and does not come back to his home state of Michigan, where Nikkole lives.
"I really hope he's not coming this way," Nikkole said. "If he gets anywhere near me, I do have a personal protection order. I have it court-documented that he has threatened my life several times, and that I'm very afraid of him. At this point, if he comes anywhere near me and I feel any type of threat, I will not hesitate to hurt him. It's either me or him, or me and my kids or him, and I refuse to let anything bad happen to any of us.
"I'm not going to let him win," Nikkole said, before speaking directly to her ex. "Sorry about your luck, Josh. I know you wish I was dead. I know you hate me, but it's not going to happen."
Watch Nikkole's full video below!
RELATED STORY: Former "16 and Pregnant" Dad Josh Drummonds Arrested Inside Texas Hospital: Get Details
(Photos: YouTube; Fort Bend County; Instagram)