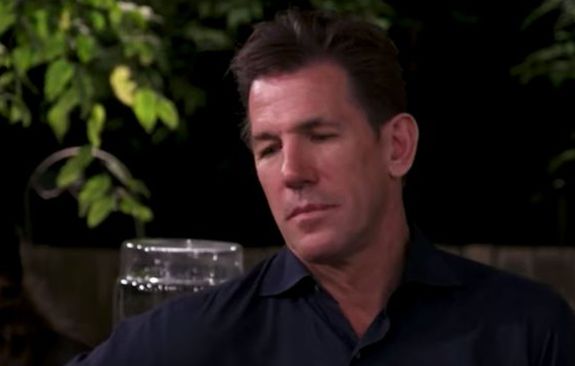 The nasty custody battle between Kathryn Dennis and Thomas Ravenel just reached a whole new level of messy… as in cigarette butts and cocaine-residue messy.
According to Radar Online, as part of the ongoing custody battle, the Southern Charm exes' former nanny Dawn Ledell—-AKA "Nanny Dawn," the woman who has accused Thomas of the sexual assault that he's set to stand trial for— claimed in a deposition that during her time working for the family, she witnessed Thomas doing some less-than-charming things.
In the docs, Nanny Dawn claims she say Thomas throw cigarette butts at Kathryn, heard him admit to having an alcohol problem and offer to pay an Uber driver $500 to clean cocaine off of his face and clothes the same night his son Saint was born!
Dawn went on to allege that Thomas once "nearly amputated Kathryn's hand in a car door" and another time became so angry at Kathryn for not keep her house clean that he "was pushing over bookshelves."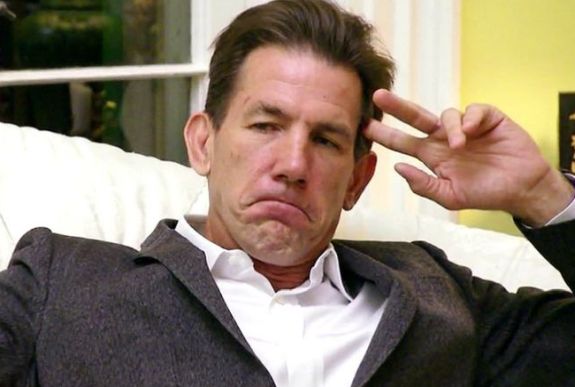 Dawn also claimed she once found Thomas very ill and "vomiting on the bed, down the nightstand, down on the floor." Documents from the deposition state that Thomas's condition made Dawn fear for his wellbeing.
"…I was very afraid that he would die of asphyxiation or like choke on his own vomit," she claimed.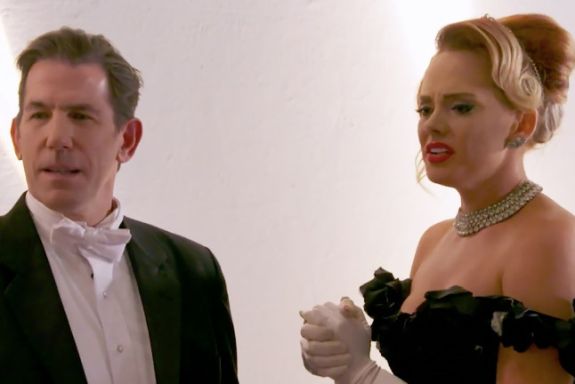 When asked during the deposition if Thomas ever admitted to having a problem with alcohol, Dawn revealed that he did.
"At first he was a little bit defensive but then he thought about it and he said I'm really sorry and I know I have a problem with alcohol," Dawn said.
She also said Thomas once told her he sniffed cocaine off a campaign sign during his run for Senate. Dawn claimed she ultimately had "no choice but to resign" from her position and, though she was offered a severance package in exchange for signing a non-disclosure agreement, she said she declined.
According to The Blast, Kathryn's request to have the entire custody case sealed was granted this week by a South Carolina judge, therefore all filings, movements and information will be kept from the public going forward.
For those who haven't been following Thomas and Kathryn's custody rollercoaster, (or those who found it down right impossible to keep up with) things initially hit the fan in 2016 when Kathryn tested positive for marijuana and lost custody of the kids. While it was revealed at the end of Season 5 that Kathryn and Thomas had begun sharing 50/50 custody again, sexual assault accusations against Thomas led Kathryn to rethink the co-parenting situation and file for primary custody in October of last year.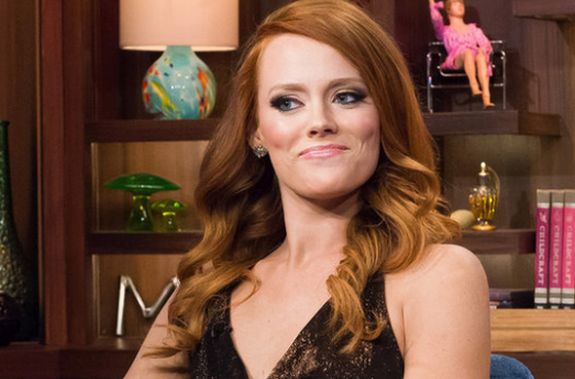 Since then, the gloves have been off for the former couple, with each making public accusations against the other as the custody battle marches on.
In November, Thomas sued Bravo and 'Southern Charm' production company Haymaker Media, Inc. in an effort to keep the children he shares with Kathryn off of the show, claiming that Kathryn was encouraged by both parties to file for primary custody as part of a storyline for Season 6. (Bravo went on to deny Thomas' claims.)
In January, Thomas accused Kathryn of having multiple mental health disorders, using drugs (and buying said drugs from 'Southern Charm' cast and crew members) and of drinking while pregnant with Saint. In response, Kathryn demanded that Thomas answer a series of questions under oath regarding some of the claims he's made.
Last month, Thomas asked a judge to force Kathryn to turn over her private medical records, as well as disclose her 'Southern Charm' salary and current relationship status. Most recently, he also asked a judge to toss Kathryn's request for primary custody, as well as her request that he keep his on-again/off-again girlfriend Ashely Jacobs away from their kids.
In addition, Thomas has asked that Kathryn's time with the kids be cut off until her boyfriend Hunter Price (whom he alleges is living with Kathryn) moves out. He's also seeking primary custody, child support and requesting that Kathryn be subjected to random drug testing.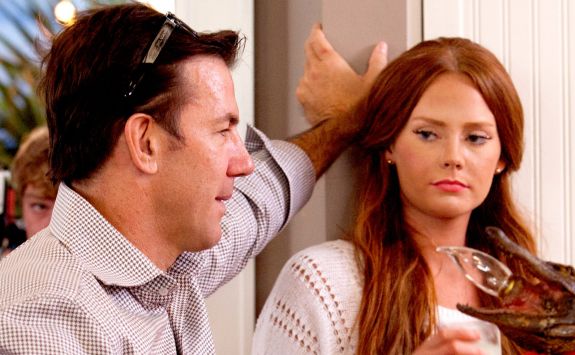 Despite the current accusations that have been thrown in her direction courtesy of Thomas, on last night's premiere of 'Southern Charm' viewers saw Kathryn admit to being sad about the possibility of her ex facing jail time for the sexual assault allegations, though this footage was filmed before their custody battle really took off.
When asked about her emotional breakdown over Thomas that viewers will see later this season, Kathryn explained to People Now that she was heartbroken at the thought of Kensie and Saint being without their dad.
"I mean truly in that moment what I was really crying about was the simple fact that they wouldn't have their father in their lives potentially and that broke my heart," she said. "We tried for years to have a nuclear family and I know that's not in the cards for us currently but just the realization that when that happened, it could possibly be real life, it was just a lot of feelings. A lot of feelings."
'Southern Charm' airs Wednesdays on Bravo.
RELATED STORY: Former 'Southern Charm' Star Thomas Ravenel Asks Judge to Suspend Kathryn Dennis' Visitation with Their Kids Until Her New Boyfriend Moves Out
(Photos: Bravo, Instagram)