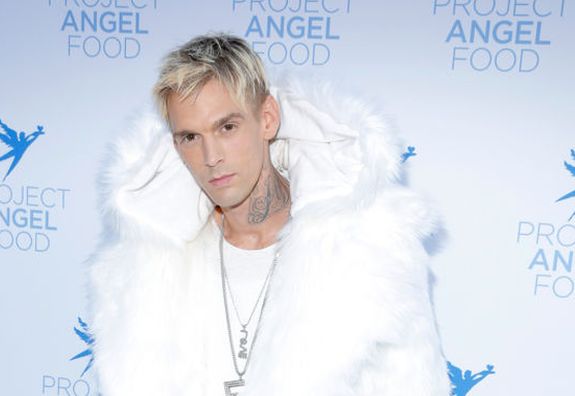 The next season of Marriage Boot Camp will focus on famous families in crisis, including singer Aaron Carter and his mom Jane. WEtv and People magazine announced earlier this week that the mother/son pair will star on the upcoming Marriage Boot Camp: Family Edition
While the network has yet to announce any of the other families taking part in the 'Boot Camp' season, it did reveal some of the major issues Aaron and Jane addressed during their time on the show, including problems Aaron had with his brother (and Jane's other famous son) Nick Carter.
"'Family Boot Camp' literally gave me the strength and the ability to feel more comfortable in my own skin," Aaron said in a preview clip supplied by WEtv.
Though it's still unclear if Nick will be featured on the show, he will obviously be a big topic of conversation for Aaron and Jane.
"My brother and I weren't talking before I went onto this show, and after we did it, we're back talking," Aaron said in a preview clip.
(The Carters are not strangers to the reality TV world. Back in 2006, Nick and Aaron appeared on the E! series House of Carters, alongside their late sister Leslie Carter, and other sister Bobbie Jean, also known as B.J. The show was finished after eight episodes.)
In addition to addressing his feud with Nick, Aaron will also open up about his relationship with the late Michael Jackson — whom he and Nick recorded "What More Can I Give" with in 2001.
"Michael was a really good guy, as far as I know, a really good guy," he recalled in the preview for the upcoming season. "He never did anything that was inappropriate. Except for one time. There was one thing that he did that was a little bit inappropriate."
While Aaron did not go into further detail in the video, the former teen idol took to Twitter to assure that there was no malicious intent behind his confession.
"I ask you not to turn this into something it isn't," Aaron wrote in a series of tweets posted on May 21. "In my opinion, it WAS a little inappropriate. What's the problem with that? What I achieved? I'm not trying to achieve anything except telling my story to validate he didn't f**king do anything sexual! Are you all this stupid? Honestly? It's like people want to find someone to f**k with when what I'm speaking about ACTUALLY VALIDATES HE DIDN'T DO ANYTHING! We can do this all day if you want. I'm good with that."
In a statement released on Wednesday, WEtv confirmed the Carter family casting and gave more details on the upcoming season.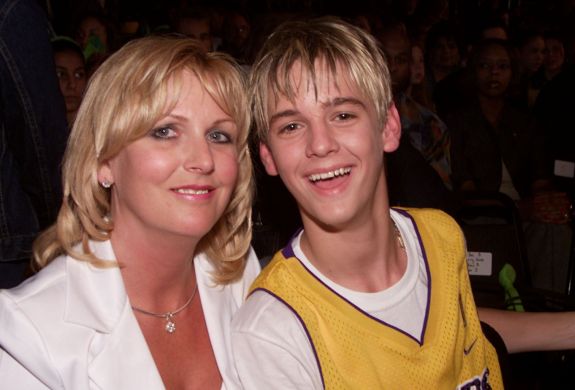 "A new group of famously dysfunctional families check in for the new season of 'Marriage Boot Camp: Reality Stars Family Edition,' premiering later this year," the network stated. "The new season will feature recording artist and actor Aaron Carter who is joined by his mother Jane Carter who come into the Boot Camp house to deal with harbored feelings of resentment and betrayal which were buried for quite some time."
No season premiere date for 'Marriage Boot Camp Reality Stars: Family Edition' has been released yet.
RELATED STORY: Amber Portwood's Boyfriend Andrew Glennon Slams 'Marriage Boot Camp': Says Working on Show Was "Dangerous" & "Unprofessional"
(Photos: Alison Buck/Getty Images; Instagram; Kevin Winter/Getty Images)