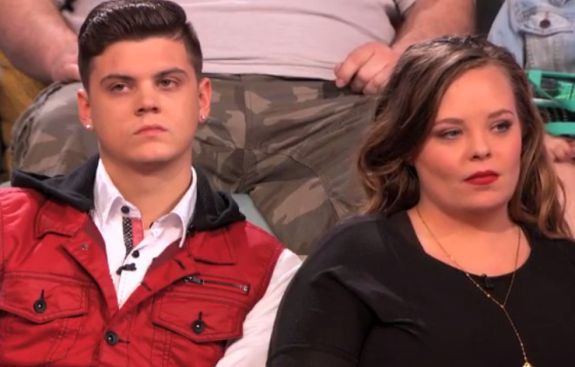 Catelynn Lowell says she and husband Tyler Baliterra are planning to add more kids to their family, but she's not willing to go all "Duggar" in order to help her husband achieve his dream of having a son.
"I will not keep trying until I have a boy," Catelyn recently told Us Weekly. "No, sorry…if we were meant to just have girls then that's what we were meant to have. I'm not going to have like six or seven kids. I feel like I'm going grey with two."
The Teen Mom OG stars are already parents to four-year-old Nova and three-month-old Vaeda, as well as birth parents to 10-year-old Carly, whom they placed for adoption back in 2009. Catelynn says that, while she does want at least one more child, she wants to be done having kids by the time she and Tyler turn 30— which is less than three years from now. Once Tyler hits the big 3-0, Catelynn says she's forcing him to get a vasectomy.
"By the time we're 30 we're done," she told the magazine. "Like, he's getting fixed. I already told him he's getting fixed. Yeah, I told him 'I carried all three of your kids and birthed them and pushed them out of me. You're getting snipped. Sorry.' I think he's okay with that because he was like, 'Yeah, you did carry all my kids and had to go through labor. So I've got no choice.'"
(If Tyler is a little nervous about getting his, um, "BALtierras" altered, he can always go talk to his fellow 'Teen Mom OG' dad, Gary Shirley, who had a vasectomy on-camera during an episode of the show last season.)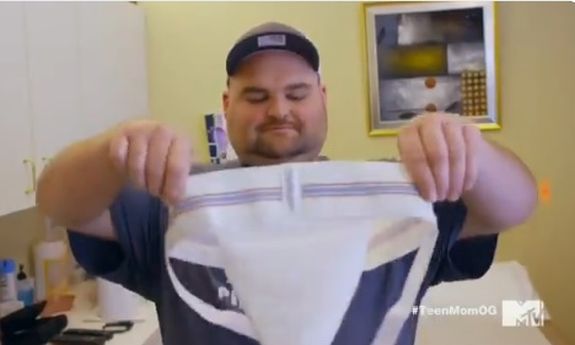 Back in January, Catelynn seemed much more gung-ho about the prospect of making more babies right after Vaeda's birth, telling Us Weekly that she and Tyler planned to start trying to get her pregnant again about "six months to a year" after Vaeda's birth.
"Tyler and I both want a boy, so we're definitely gonna try again," Catelynn told fans in an Instagram Q&A session the same month. "I think we're just gonna go right for No. 4 right after this one's born. We wanna be done before we're 30, you know?"
In her latest interview with Us Weekly, though, Catelynn says that they won't try to have another baby until Vaeda turns two.
Watch Catelynn's full interview below!
RELATED STORY: 'Teen Mom OG' Star Catelynn Lowell Reveals Why She & Tyler Baltierra Changed Their Baby's Name to Vaeda
(Photos: MTV; Instagram)