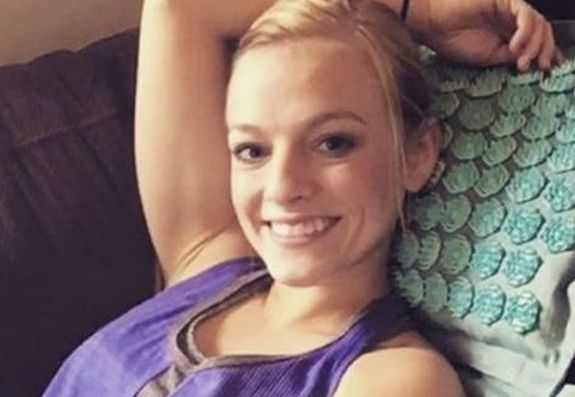 Radar Online shook up the Teen Mom World on Monday when it announced that former Teen Mom 3 star Mackenzie McKee would be joining the cast of Teen Mom OG next season, replacing Bristol Palin, who left the show after last season.
According to The Ashley's sources, this is true; Mackenzie will be appearing on 'Teen Mom OG' but she will not be joining as a regular cast member…at least, not yet.
"Mackenzie has been filming for several months, but she is not going to be on the show until the last few episodes, most likely not until the third-to-last or so of the season," one behind-the-scenes source tells The Ashley. "This has been kept totally on the down-low. Most of the producers and crew who weren't working directly with Mackenzie didn't even know it was happening."
The Ashley's sources tell her that Mackenzie will be more like a "guest star" on the season than a cast member, and that the majority of her scenes will be about her mother, Angie Douthit's battle with cancer. (As The Ashley previously reported, Angie recently received the devastating news that her cancer has spread.)
"Once they air the episodes with Mackenzie, they will analyze how viewers take to her and how well she fits in with the show. If she fits, they will make her an official cast member for 'OG' for the 'B' part of this season," the source said. "At least, that's what [the crew] has been told.
"At first, [the producers] were just going to do a follow-up special to her mom's first one [that aired in 2018], but they decided to push it a bit more," the source added.
While the show's producers have kept the fact that Mackenzie has been shooting on the down-low, Mackenzie herself has made some not-so-subtle comments and posts to let people know she has been filming with MTV. On May 22, she posted a photo of her husband, Josh McKee, to her Snapchat account…and the photo just happened to show a cameraman in the background. (The Ashley recognized as a guy named Evan who works on many of the 'Teen Mom' girls' shoots.)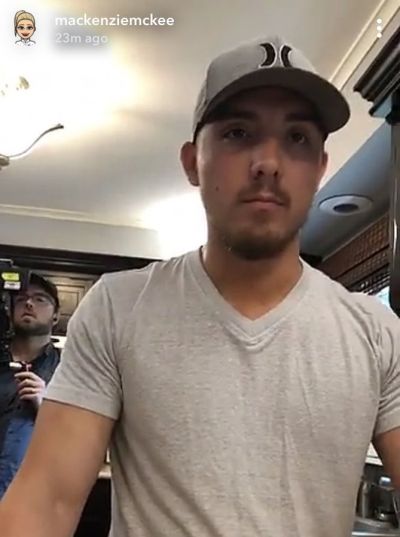 "The show's big producers were telling everyone [associated with the franchise] different stories about what was going on with Mackenzie," another source said.
Mackenzie has been close to snagging a spot on a 'Teen Mom' show several times. After Teen Mom 3 went off the air, Mack was up for a spot on Teen Mom 2. Producers had narrowed it down to Mackenzie and Briana DeJesus, but eventually gave the spot to Briana. Mackenzie found out she didn't get the job by reading The Ashley's story that broke the news that Briana had been cast. She was angry and shocked, and let everyone know how she felt, via a series of interviews.
"I have worked very hard for where I am. I'm working on all this stuff and what has she done? She's not working on anything," Mackenzie said at the time. "It sucks the one who has been working harder didn't get it."
She was once again considered for a role, this time on 'Teen Mom OG,' after Farrah Abraham was booted from the show (for showing her booty and other assorted body parts on p0rn sites, among other things). Mackenzie basically had the job, but MTV pulled a fast one on her again and gave the spot to Cheyenne Floyd instead.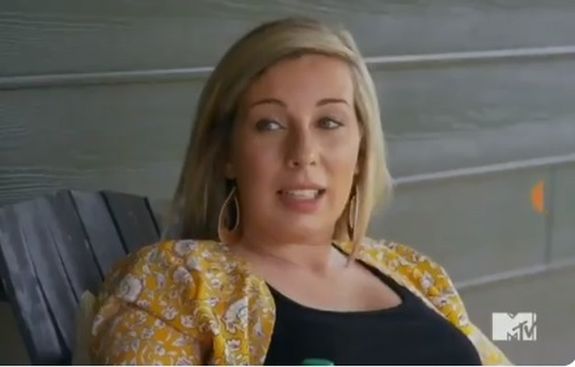 Catelynn Lowell made it no secret that she was not happy about the addition.
Same

— Mackenzie McKee (@DouthitKenzie) June 3, 2019
"If it's not broke don't fix it! #TeenMomOG #JustSaying" she tweeted on Monday after the news broke.
Mackenzie was not happy that Catelynn spoke out.
In a follow-up tweet hours later, Cate explained that her anger was directed at MTV for not informing them of Mackenzie's inclusion.
"It has NOTHING to do with Mackenzie at all!" she tweeted. "It's with the ppl that don't explain what's happening. I welcome anyone just think MTV would tell us not find out online."
The new season of 'Teen Mom OG' premieres on MTV on June 10, but you'll have to wait a while before seeing Mackenzie's mug on the show!
RELATED STORY: 'Teen Mom 3' Star Mackenzie McKee Reveals Her Mom's Cancer Has Spread Again & "Has Gone Wild"
(Photos: MTV; Instagram; Snapchat)