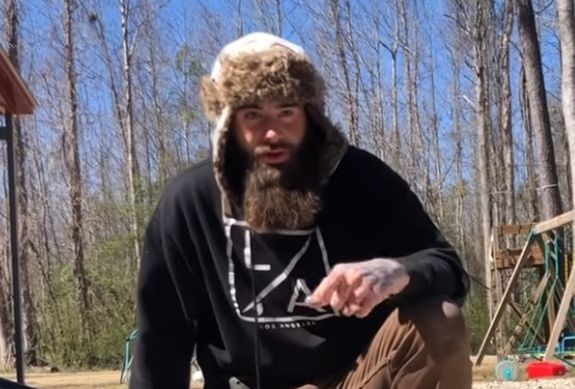 David Eason has been logging some major court hours lately— and that won't change any time soon!
A New Hanover County clerk confirmed to The Ashley on Monday, following David's court hearing that morning, that Jenelle Evans' husband is due back in court on July 29 to answer to the charges against him after he posted a video of himself "self towing" a stranger's truck out of a parking spot on a North Carolina street. Currently, David is facing one misdemeanor count of "Injury to Personal Property" and one charge of "Tampering with a Vehicle."
According to the clerk, David has nothing to do with the case being continued…this time.
"The case was continued at the discretion of either the judge or the District Attorney," he told The Ashley.
After David's last court hearing in June, a county clerk told The Ashley that David did not have a public defender assigned to him. In the time since that hearing, though, he has obtained a court-appointed attorney. (As The Ashley told you, David has a public defender representing him in the custody court case to get back the children he shares with Jenelle, even though Jenelle has hired her own lawyer for the case.)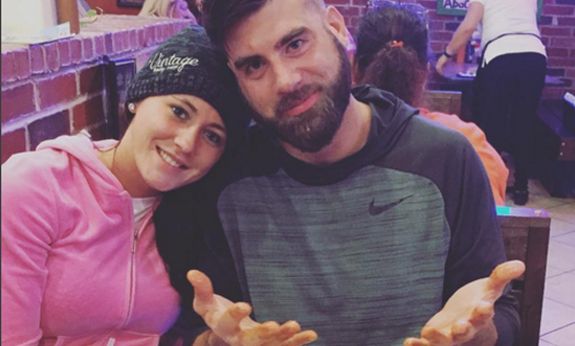 "Either [David] or his attorney were present [today in court]," the clerk told The Ashley. (Had David or his attorney not shown up for the court date, a warrant would have been issued for David's arrest.)
In case you're confused as to which of Mr. Jenelle Evans' antics this case is in regard to, the former Teen Mom 2 star was officially charged on December 23 with two misdemeanors, stemming from the video he posted of himself "self-towing" a stranger's truck because David felt the truck's owner had parked too close to his precious boat. The video, which was filmed in June but not posted until December, gave the truck's owner, Terry Hill, enough evidence to file the criminal charges against David.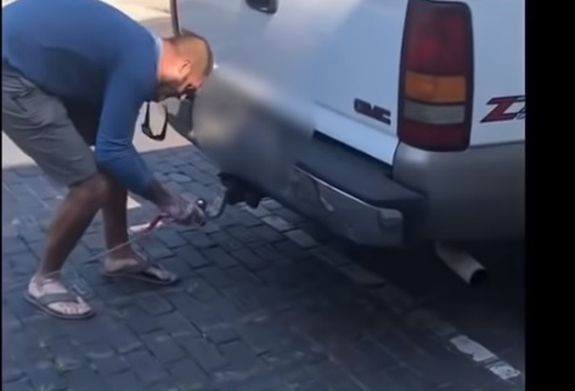 In the incriminating video, which David posted to his new YouTube account on December 19, David can be seen hooking a winch to Terry's truck that is parked behind his boat. He then uses his own truck to try to pull Terry's truck backward. When his first attempts fail, David declares that he has to "drag it f**king sideways!" Terry's truck starts screeching as it is pulled backward aggressively. Jenelle can be heard cackling behind the camera.
"Pulled that motherf**ker out of the way!" Jenelle says.
David and Jenelle will be back at court tomorrow— this time in Columbus County— to discuss their custody reunification plan with the judge. He will give the Easons a list of actions they need to complete in order to have a chance to regain custody of their children…well, at least some of them, anyway…
You can watch the swampy self-towing shenanigans go down in the video below. (Be forewarned, though, that the video contains some naughty language.)
RELATED STORY: Exclusive! Jenelle Evans & David Eason are "Done With" Daughter Maryssa; Will Not Continue to Fight to Regain Custody of Her
(Photos: YouTube, Instagram)