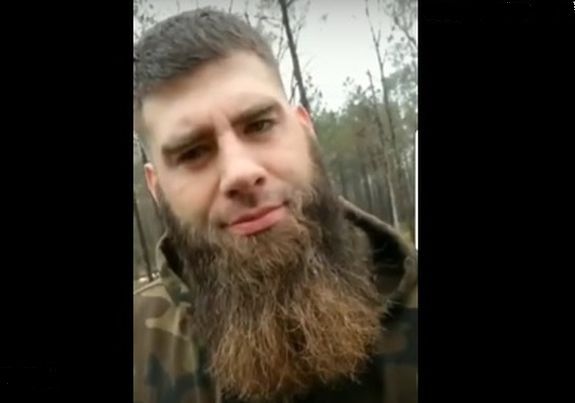 David Eason has not managed to worm his way out of the charges he received back in December after posting a video of himself "self-towing" a stranger's truck while his wife Jenelle Evans giggled and filmed it!
A New Hanover County clerk confirmed to The Ashley on Monday, following David's court hearing that morning, that David is due back in court on June 3 to answer to the charges, which include one misdemeanor count of "Injury to Personal Property" and one charge of "Tampering with a Vehicle."
The clerk confirmed to The Ashley that the victim, Terry Hill, will be issued a subpoena to testify at the June court date and that David will be required to attend that court date.
"If he does not attend, an order for his arrest will be issued," the clerk stated.
As for what happened in court on Monday, the clerk stated that a continuance was issued. It is not known if David has retained a lawyer on his own dime, but a public defender has NOT been obtained or assigned to represent David, the clerk said.
"He may be trying to do it on his own," the clerk stated. "There is no attorney listed on file [for David in the case]. Either he or his attorney was required to attend [the hearing] today."
As for why the continuous was requested by David (and/or his attorney), no reason was given, but the clerk speculates that "They're trying to [push] the case out as long as possible."
As The Ashley previously reported, the former Teen Mom 2 star was officially charged on December 23 with two misdemeanors, stemming from the video he posted of himself "self-towing" a stranger's truck because David felt the truck's owner had parked too close to David's boat. The video, which was filmed in June but not posted until December, gave the truck's owner, Terry Hill, enough evidence to file the criminal charges against Mr. Jenelle Evans.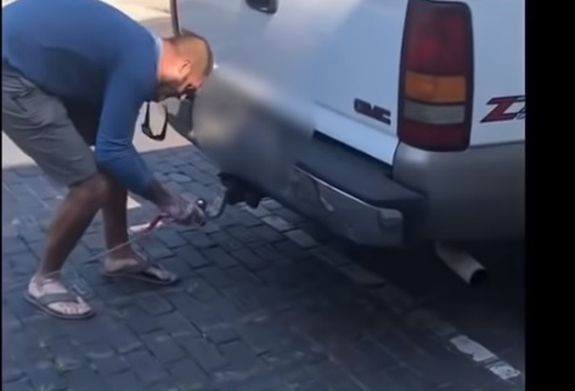 In the incriminating video, which David posted to his new YouTube account on December 19, David can be seen hooking a winch to Terry's truck that is parked behind his boat. He then uses his own truck to try to pull Terry's truck backward. When his first attempts fail, David declares that he has to "drag it f**king sideways!" Terry's truck starts screeching as it is pulled backward aggressively. Jenelle can be heard cackling behind the camera.
"Pulled that motherf**ker out of the way!" she declares gleefully.
(You can watch the swampy self-towing shenangians go down in the video below. Be forewarned, though, that the video contains some naughty language.)
In the time since the incident occurred, Terry has refused to drop the charges against David.
This is not the only court case David currently has pending. Next month, he will face a charge of "Communicating Threats" that stems from his altercation with a local real estate agent in January. The real estate agent claims David threatened her with a gun while she was parked near The Land.
The Ashley will update this story when more info is available on either case.
RELATED STORY: EXCLUSIVE! An Update on the Custody Case Between 'Teen Mom 2' Stars Jenelle Evans & Nathan Griffith Over Their Son Kaiser