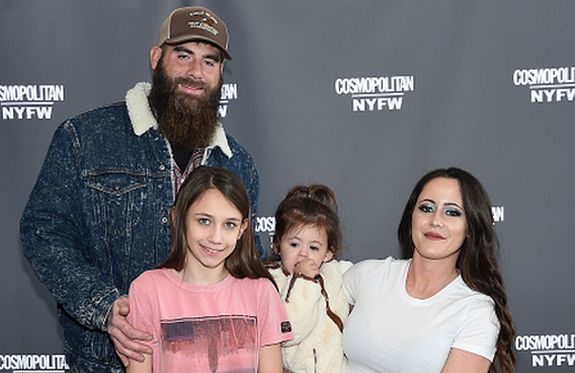 Jenelle Evans and David Eason will no longer fight for custody or unsupervised visitation of their two oldest children, The Ashley's sources tell her.
The Ashley can exclusively reveal that the former Teen Mom 2 stars have stated that they are through trying to regain custody of David's 11-year-old daughter Maryssa, following a supervised visit gone wrong on Thursday.
"Jenelle and David had a supervised visit at the visitation center with all four kids today," the source says. "Jace and Ensley were there, as was Kaiser. Maryssa came but refused to see David so he left."
The source states that this angered David.
"He said he's done with Maryssa, and that she can stay with her grandmother for good," the source added.
View this post on Instagram
As The Ashley previously reported, Maryssa has been staying with her maternal grandmother. (Maryssa's mother Whitney Johnson, reportedly lives in the house as well but does not have any sort of custody of Maryssa. Any sites that report that Whitney is the temporary caregiver for Maryssa are incorrect.) Maryssa was living with her grandmother before David was awarded full custody of her in 2017.
Anyway, David reportedly stated that he will be dropping any stuff Maryssa left on The Land off at Maryssa's grandmother's house and will no longer be fighting in court to win custody of her back.
David and Jenelle visited with the other three kids, but from what The Ashley hears, they are not fighting to win back unsupervised visits with Jace, either.
"They are now only fighting to win back custody of Ensley and Kaiser," the source said.
Jenelle and David will meet with a judge on Tuesday to learn the steps they must take back to win back custody of any of the children. (They have not been given a reunification plan yet; all reports stating that they have are false.)
The Ashley will update this story when she has more info!
RELATED STORY: Jenelle Evans Releases First Statement Since Losing Custody of All Her Kids: "I Love Being a Mother & David & I Will Get Through This!
(Photos: Jamie McCarthy/Getty Images; Instagram)