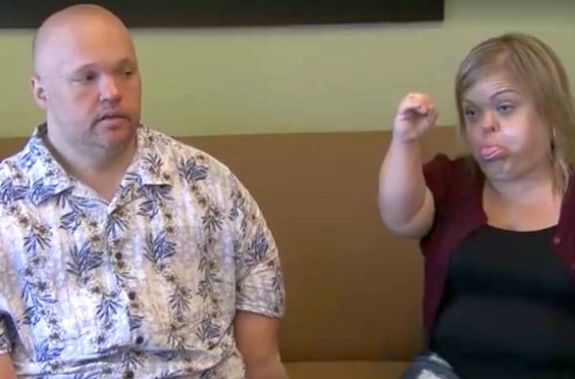 Christy Gibel is demanding her marriage be annulled– even though she's been hitched to her husband Todd for over five years!
The Little Women: LA star recently filed court documents requesting that her five-year marriage be annulled for two reasons: presence of fraud and lack of nookie!
TMZ reports that Christy claims she and Todd never consummated their marriage, which took place in May 2014. Christy makes this claim even though 'Little Women: LA' fans watched as Todd and Christy struggled to try to have a baby together. (During one memorable episode, Christy's teenage daughter insinuated that she could hear Christy and Todd doing the nasty in another room!)
However, according to TMZ's sources, "baby-making-talk was all just part of the show."
A marriage can be annulled in California for several reasons: incest, bigamy, a spouse being under the age of 18, a spouse being forced into the marriage, or a spouse being of unsound mind at the time of the marriage. The last two reasons apply to Christy's claims: fraud and/or a physical incapacity that causes a spouse to be unable to consummate the relationship.
Todd told TMZ that Christy's claims of a nookie-less marriage are invalid.
"It's been a while since they've had sex, but they've DEFINITELY had sex during the marriage," the site claims Todd told them.
During a Season 3 episode (that aired in 2015), Christy and Todd visited a fertility specialist, and Christy acknowledged that she and Todd had been "trying for a year" to get pregnant but it wasn't happening. We can assume by "trying" Christy meant banging it out. That was just one of many times Christy admitted that she and Todd have been trying to conceive.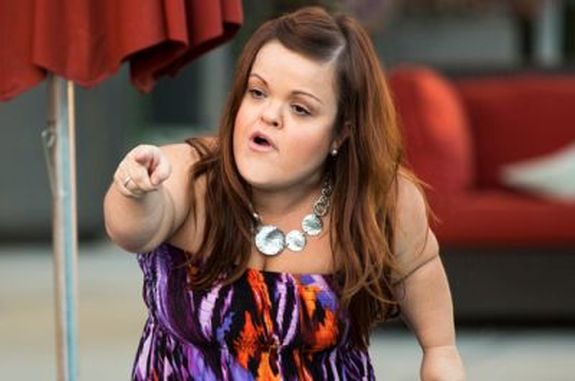 Christy also claims that Todd committed financial fraud against her during their marriage.
"Our Christy sources claim Todd opened credit card accounts and took out loans under her name without her consent," TMZ reports.
Todd refused to comment on the fraud claims, stating that his lawyer advised him to remain silent about it until he faces off with Christy in court.
Christy and Todd have had a chaotic marriage for years. Last month, Christy filed for a restraining order against Todd, claiming Todd was doing everything he could to make her miserable, including turning up the heat in her house to "unbearable levels," yelling and cursing at her, impersonating her via emails, ripping up her mail, and getting her shut out of her own social media account.
In mid-May, Christy's temporary restraining order request was granted. Todd was ordered to stay 100 yards away from Christy and her daughter. He was also ordered to move out of the home he had been living in with Christy.
On Thursday, Christy posted a message to her Instagram that many fans figured was aimed at Todd.
"You can try to destroy us but we are born survivors!" she captioned a collage of photos of herself with her daughter. "We will get up and thrive. #momanddaughter #bestgirlfriend#thetruthwillcomeout 💗#littlewomenla"
(Photos: Lifetime, Instagram)