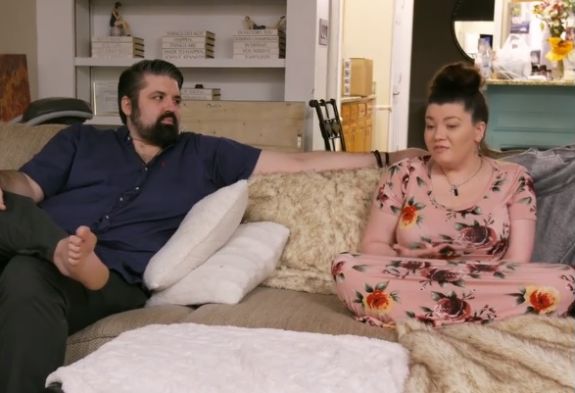 In the wake of the July 5 arrest of Teen Mom OG's Amber Portwood, Andrew Glennon says he is moving forward and focusing on the well-being of his son, James. However, in his first official, on-the-record interview since Amber's arrest, Andrew didn't exactly slam the door shut on his relationship with Amber.
"There's gonna be a lot of healing that needs to be done and repairing," Andrew told DailyMailTV. "As far as relationships go in the future … a lot of healing has to be done for everybody."
Andrew, who is seeking sole custody of James, said he remains optimistic for "the best resolve of the situation." He described the unfortunate event as a "golden opportunity for Amber to get the help for herself and her family and her kids."
As The Ashley previously told you, Amber was arrested July 5 for domestic battery, criminal recklessness with a deadly weapon and domestic battery in the presence of a child after she allegedly attacked Andrew with a shoe while he was holding 14-month-old James. Andrew claimed that Amber also pulled a machete on him that night. Andrew has responded to fans on his Instagram account, but this marks his first sit-down official interview since the alleged incident.
He told the news site that, right now, his priority is to "provide James with a safe, secure, happy environment."
"I just need to put more happy memories into him," Andrew added as his voice cracked. "I need to do what's right for James and take the right steps for myself."
Andrew also said the July 5 incident left him "real shook."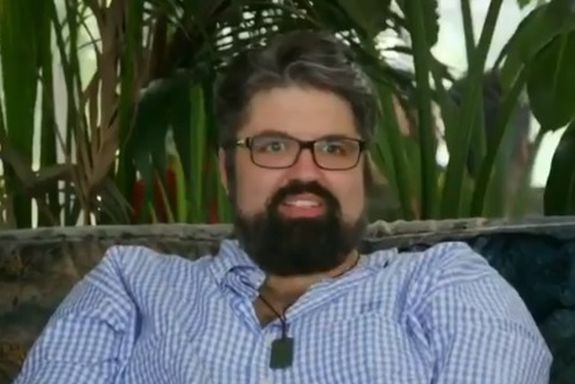 "If you could imagine having your whole world and everything that you love flipped upside down in a heartbeat, that's it," Andrew told the site, later adding during the video interview, "My anxiety level is heightened. It's just a bad situation all around."
The no-contact order that was put in place shortly after Amber's arrest has since been lifted, allowing her to see James, though the no-contact order with Andrew remains in place.
https://www.instagram.com/p/Bv_IhYhH_mC/?utm_source=ig_web_copy_link
DailyMail TV also reported that Andrew recently decided to "walk away" from appearing on 'Teen Mom OG,' and that he will not allow his son James to appear either.
During his interview, Andrew again addressed the rumors that he had been unfaithful to Amber, which were sparked by a message Amber had posted to Instagram.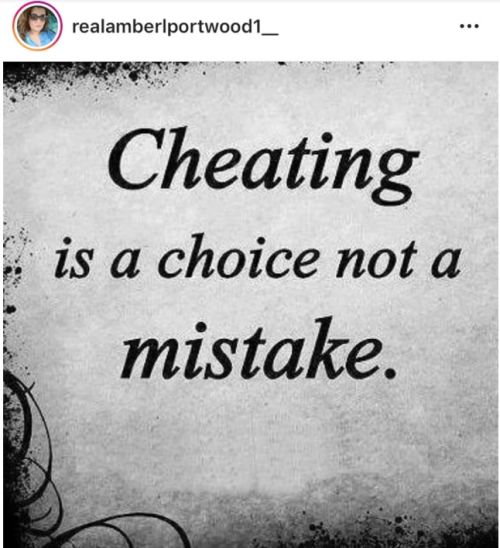 "There was no infidelity on my part," he said. "I made that mistake in my life ages ago and I swore to myself to never make that same mistake again."
Andrew also noted that his name was "never mentioned in the post that [Amber] released," and instead he blamed the whole thing on "rough timing."
In an Instagram comment posted last week, Andrew told a fan that someone close to Amber told him that Amber's post about cheating was about a 'friend's relationship.'
"[Amber] took it down when it was 'taken the wrong way,'" Andrew wrote. "OK, fine, but when all those stories came out [about me cheating] she never once thought to clear the air and my name…that hurt deepest."
'People are just going to slap it on me," he told DailyMail TV. "It's a bashing of my character and what hurts I guess is the fact that she hasn't come out and made a statement to say, you know, 'I wasn't talking about Andrew, I was talking about somebody else.'"
Amber has yet to respond to Andrew's latest interview.
Watch the full interview with Andrew below!
RELATED STORY: 'Teen Mom OG' Star Amber Portwood Tells Fans "Remember Who I Am Not What You Hear," While Andrew Glennon Insists He Did Not Setup Amber
(Photos: MTV, Instagram)