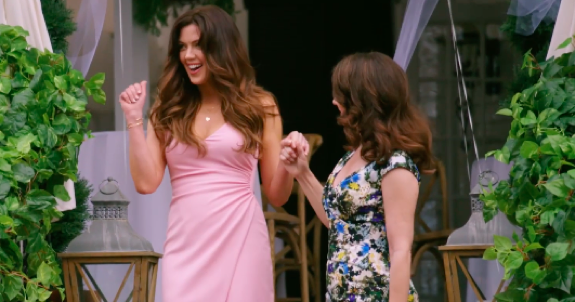 Maybe the second time will be the charm for Kristy Katzmann.
Back in 2007, Kristy was a 29-year-old Chicago acupuncturist hoping to find true love on Season 11 of The Bachelor. Instead, then-'Bachelor' Brad Womack sent her home during Episode 5.
Today, 41-year-old Kristy is still single and turning to another reality show, Labor of Love, to make her dreams of finding a partner and becoming a mother come true.
"Like so many women in America today, she is ready to have a child and start a family, but has yet to meet the potential father of her children," FOX describes in a press release for the show. "Kristy will be matched with 15 sexy, sophisticated and like-minded men, who are ready to let their paternal sides shine."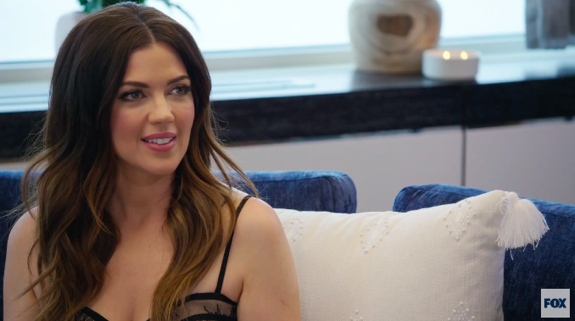 Over eight weeks, the men compete via "intuitive and hilarious challenges, breathtakingly romantic dates and some heartwarming, yet borderline awkward gestures," according to FOX. Challenges shown in the trailer include the men learning how to change baby dolls and getting a taste of how painful labor really is.
Sex and the City actress Kristin Davis is serving as host and producer on 'Labor of Love,' and will be Kristy's sounding board on the show.
"When I first heard the premise of 'Labor of Love,' I knew I had to be a part of this show," Kristin, who herself is a single mother of two, says in the press release. "I believe every woman should feel empowered to go after their dreams, whether it be professional or personal, and to be at Kristy's side as she took her future into her own hands was truly exciting."
At the end of the show, Kristy will decide if she wants to settle down and start a family with one of the men, or if she's going to pursue motherhood on her own.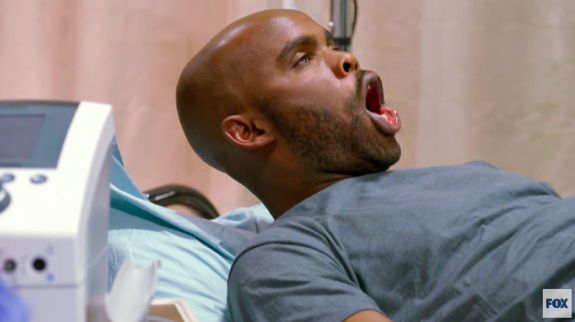 Kristy shared the news of the show on Instagram last week.
"I can't believe the time has finally come to share an incredible journey I've been on! I'm so excited to announce that I'll be on @FOXtv's new show @LaborofLoveFox premiering 5/21! This is NOT your typical dating show (though I can promise you'll be very entertained)! I hope you see a little bit of yourself in me, and that you feel inspired to take big chances in your own life and to never give up on your biggest dreams … no matter what #LaborofLove"
'Labor of Love' premieres May 21 on FOX. Check out the trailer for the new series below!
(Photos: FOX; Instagram; YouTube)