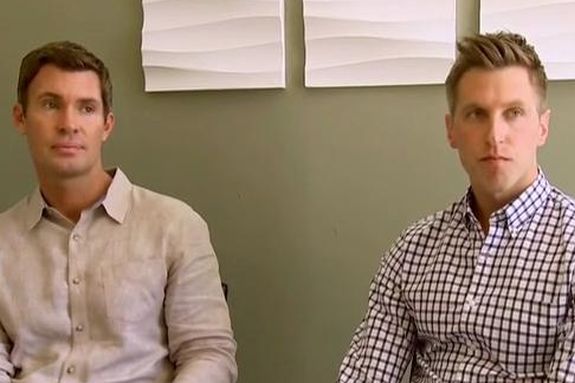 Well that didn't take very long…
Days after Gage Edward opened up on Instagram Live about his relationship with his ex Jeff Lewis, Jeff has responded on his SiriusXM radio show by criticizing Gage for doing exactly what he's been doing for months speaking publicly on the matter.
"I didn't really understand the point of it," Jeff said on the latest episode of Jeff Lewis Live. "I thought it was rambling [and] didn't seem to have a focus."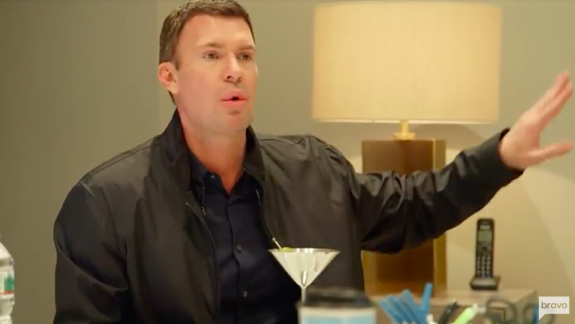 The former Flipping Out star previously told his listeners he believed Gage was "lonely" — a claim he seems to still believed based on comments made during Tuesday's radio show.
"I'm worried about him and I feel sorry for him," Jeff said of Gage, whom she shares three-year-old daughter Monroe with. "I have 100 reasons to be angry with him and I'm not. I know him very well. He seemed sad to me and he seemed lonely and he seemed lost."
Jeff also stated that hearing Gage break his silence on their issues made him upset.
"It affected me very deeply, actually. It affected my weekend because … I was with him for 10 years, I still care about him, even though he's done a lot of sh**ty things over the past year," Jeff said. "I still care about him, I still want the best for him. You don't stop caring."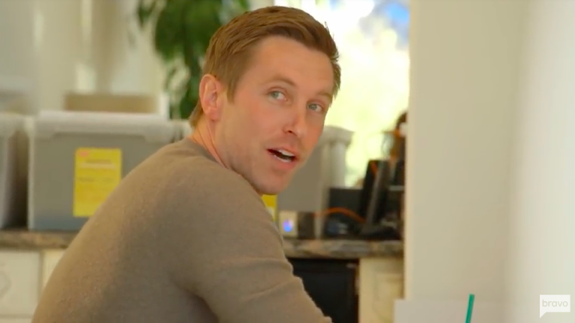 Similarly, Gage conveyed during his Instagram Live that he wants the best for Jeff as well, given that he voiced his support for Jeff's reported new relationship with Scott Anderson, and that he also refrained from speaking negatively about Jeff for the sake of Monroe.
As The Ashley previously told you, Jeff and Gage are currently in the middle of a custody case (and recently, a related lawsuit, filed by Gage), throughout which, things between the exes have been tense to say the least. Additionally, Gage has a pending court case against Jeff in regard to $125,000 he says Jeff owes him.
Even though Jeff did commend Gage for remaining "rational, calm [and] composed" during his Instagram Live, his kind words were served with a heaping side of classic Jeff Lewis shade.
"I will tell you that's not the person I've been dealing with for the past year, but I hope that this is maybe a shift and a new beginning; that maybe I'll be dealing with somebody who is a little more rational," he said. "I hope that he is in therapy and I hope that he is working through his issues and I really hope that moving forward, he will be more reasonable and be willing to compromise.
"If I was dealing with that person, all of this would be settled a year ago," he continued. "And unfortunately, that is not what's been happening. There's been no rhyme or reason to his behavior or his actions."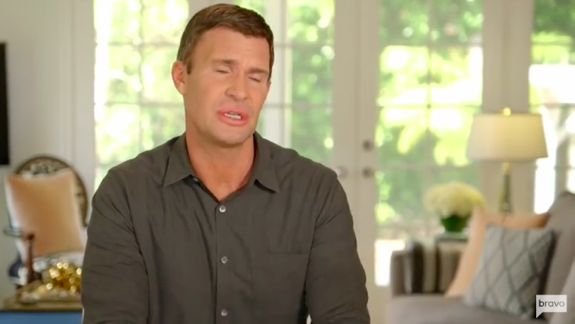 While Gage commented last week that his split with Jeff allowed him to learn a lot about himself and grow as a person, Jeff noted that life after Gage has been beneficial for him as well.
"I personally have done a lot of changing as a result," he said. "And I don't think that would have happened if we did not break up. It did happen for me. I think I'm a better parent as a result, I think I'm a better friend as a result, I think I'm a better boyfriend as a result. So it's unfortunate that this had to happen the way it did, but there are positive things that came out of it."
RELATED STORY: Former 'Flipping Out' Star Gage Edward Sets Record Straight On Recent "Turmoil" With His Ex Jeff Lewis; Comments On Jeff's New Partner
(Photos: Bravo; Instagram)