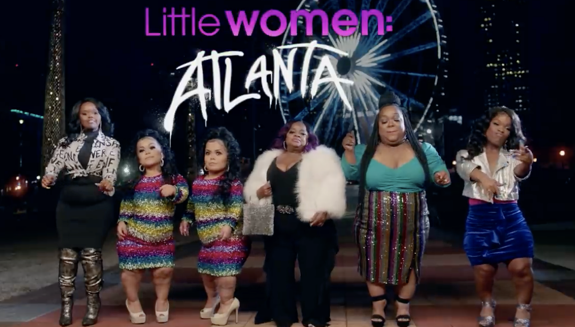 Little Women: Atlanta returns in January, beginning with a two-hour kick-off special and tribute to cast member Ashley Ross –- better known to her fans as Ms. Minnie –- who passed away in April.
According to a press release from the network, Season 6 will kick off with Ms. Juicy, Ms. Minnie, the "Tiny Twinz" Amanda and Andrea, Abira and Monie, coming together in Atlanta to pursue their dreams in the hip-hop scene while also facing health issues, navigating career changes and relationship ups and downs, hitting the streets and supporting the Black Lives Matter movement, dealing with the pandemic and each other.
Season 6 will also feature visits from celebrity friends and some new faces joining the cast along the way. Aside from the few moments of joy, though, the ladies will experience great sadness as they join together to mourn the loss of their friend Ms. Minnie, who passed away in April at the age of 34 after being involved in an automotive accident.
A tribute message to Ms. Minnie will air prior to the Season 6 premiere.
A Little Women: Atlanta Kickoff Special hosted by Terra Jolé of Little Women: LA will air before the two-hour season premiere. In the weeks following the January 22 season premiere, the series will air 90-minute episodes at 9 p.m. every Friday, followed by a new after show, Little Women: Atlanta Unfiltered, hosted by Loni Love of The Real.
Season 6 of 'Little Women: Atlanta' premieres Friday, January 22 at on Lifetime. Watch the extended trailer below!
RELATED STORY: 'Little Women: Atlanta' Star Minnie Ross Dies Following Hit & Run Accident: Her Co-Stars Speak Out
(Photos: Lifetime; Instagram; YouTube)