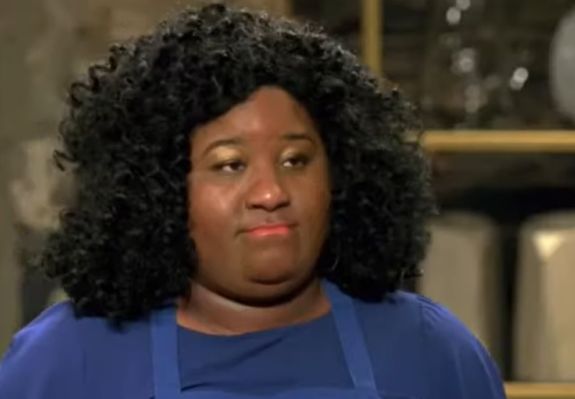 Ariel Robinson— the most-recent winner of Worst Cooks in America— has been arrested for murder.
Ariel and her husband Jerry are currently behind bars in South Carolina after they were arrested for killing a three-year-old girl. TMZ revealed that the couple has been accused of "inflicting multiple blunt force injuries" to the little girl, resulting in her death last week.
"Police say they responded to a call about an unresponsive juvenile victim last Thursday, and the child was pronounced dead after being transferred to the hospital," the site reports.
Ariel and Jerry were both arrested on Tuesday and charged with Homicide by Child Abuse. They are being held without bond.
'Worst Cooks in America' Winner Ariel Robinson Charged with Killing a Child https://t.co/6puWoYHjQJ

— TMZ (@TMZ) January 20, 2021
According to local news station WYFF, the three-year-old was named Victoria and had been a foster child that was adopted by Ariel and her husband. After Ariel won the Food Network show in 2020, she told the network that she and Jerry had recently adopted three children.
According to a post to Ari's Instagram, Victoria was one of three siblings adopted by the Robinsons around December 2019.
Ari, a former middle school teacher and an aspiring comedian, took home $25,000 for winning 'Worst Cooks in America.'
"I wanted to win this so much for [my family], to give them a better life and things they never even imagined," Ari said on the Season 20 finale. "This is going to change our lives forever."
In August, Ari posted a video to her YouTube channel entitled "I won 'Worst Cooks in America!"
"With Jesus and an amazing Chef & mentor like Iron Chef Alex Guarnaschelli, I was able to win Worst Cooks In America- season 20!" she wrote in the caption for the video. "I am so so so grateful, appreciative, and humble to have been blessed with such an amazing experience. My family was so happy and proud, and I was just happy to be able to win it for all of us!! God is good!! All the time!!!"
She posted her last video to her channel just five days ago. Two weeks ago, she posted a video featuring three-year-old Victoria.
Alex Guarnaschelli has yet to speak out about Ari's arrest.
(Photos: Food Network; Instagram)