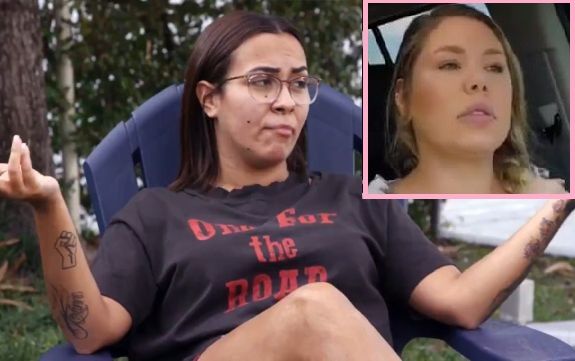 Briana DeJesus already got the "win" in the defamation lawsuit filed against her by her nemesis Kail Lowry, and now the Teen Mom 2 wants the cold hard cash.
One day after a judge dismissed the defamation lawsuit, ruling in favor of Briana, she took to social media to demand that Kail pay her back over $120,000 in legal and attorney fees, which Briana racked up fighting Kail's lawsuit.
As The Ashley previously reported, the judge not only dismissed the lawsuit but also ruled that Briana's Anti-SLAPP Motion for Summary Judgement had been granted. (FYI: Anti-SLAPP– stands for "Strategic Lawsuit Against Public Participation," and is defined by anti-SLAPP.org as lawsuits "used to silence and harass critics by forcing them to spend money to defend these baseless suits.")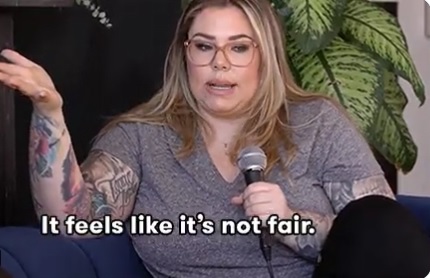 Generally with anti-SLAPP motions in Florida, whichever party wins is entitled to recover their attorney's fees and costs from the lawsuit loser. (However, the judge did not specifically stipulate this in his ruling on Monday, writing that "The Court reserves jurisdiction to consider the issue of entitlement to attorneys' fees and the amount of same.")
Briana, who indicated that she spent $120,096.87 in attorney and court fees to fight Kail's lawsuit, provided the clickbait site, Celebuzz, with a letter from her lawyer, Marc J. Randazza, that is addressed to Kail's legal team. The letter informs Kail and her legal team that Bri & Co. plan to file a motion to recover the attorney's costs and fees, unless they can come to an agreement outside of court.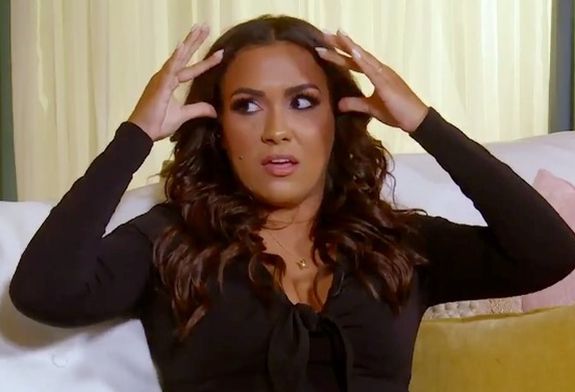 "Pursuant to Florida's anti-SLAPP statute, the court is required to award Ms. [Briana] Soto her attorney's fees and costs," the letter published by Celebuzz reads. "I am writing to see if we can come to an agreement on payment of fees before we proceed to filing our motion."
The letter also discourages Kail from trying to appeal the court's decision, stating that, should she lose again, she will have to pay Briana even more money.
"Ms. Lowry may be tempted to appeal the court's decision; needless to say, we do not believe that such an appeal will ultimately be successful," the letter reads. "Worse for Ms. Lowry, when she ultimately fails to overturn the Court's decision, she will be on the hook for a much more substantial fee award, as any fees Ms. Soto incurs in connection with an appeal in this matter will be taxable against Ms. Lowry.
"If, after reviewing our billing statements, you believe that you have a reasonable right to reduce them, we will certainly give your position due respect. However, if the reduction is unreasonable, we will have no qualms about moving forward."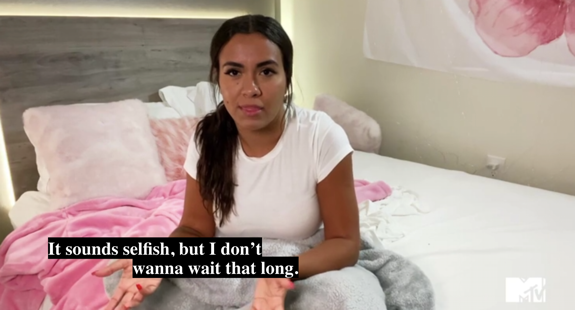 It does not appear that Briana has actually filed a motion to recover the fees, and Kail has yet to speak out about it. (Kail did provide a statement on Monday in regard to losing the lawsuit.)
Briana, however, has taken a break from gloating online (and encouraging Kail to "suck my d**k") to tweet about her plan to recover the over $120,000 in legal fees she feels Kail should pay for.
"Y'all buggin if you think I'm dropping anything lol I want every cent back plus some if that's what it takes," Briana wrote on Twitter. "It may have just ended for y'all but it just started for me."
As The Ashley previously reported, Briana celebrated her win by apparently sending Kail a clown costume (complete with wig, makeup kit and a handheld mirror!) as a "parting gift" for losing the lawsuit.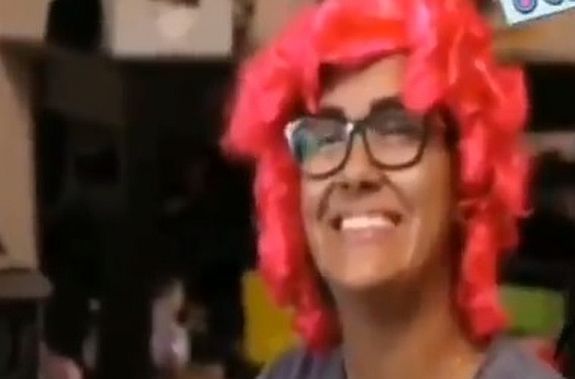 Kail responded by posting a statement to her Instagram.
"While today's ruling is unfortunate, I have to respect the judge's decision," Kail wrote. "With that being said, I stand by my truth and the information spread about me was and still is not true. I would like to thank my legal team for fighting for me and I am looking forward to life after this lawsuit so I can refocus my energy solely on my boys and my future business endeavors."
Stay tuned…
RELATED STORY: A Clown Costume, Clickbait & Comments From 'Teen Mom 2' Cast Members: Kail Lowry, Briana DeJesus & Others React to Kail's Lawsuit Against Briana Being Dismissed
(Photos: MTV; Instagram)