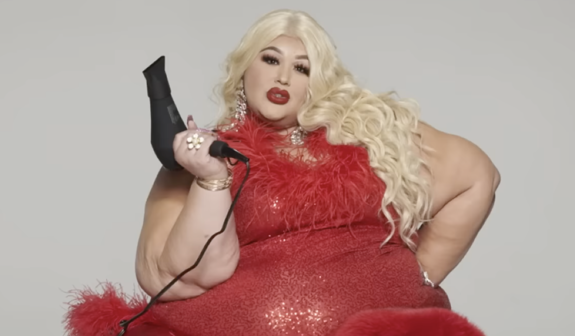 Jamie Lopez of WEtv's Super Sized Salon has died.
TMZ reports the reality star and founder and owner of Babydoll Beauty Couture died over the weekend as a result of heart complications. Jamie was 37 years old.
Prior to her passing, Jamie had reportedly been hospitalized in Las Vegas.
Jamie's company released a statement this week confirming her passing.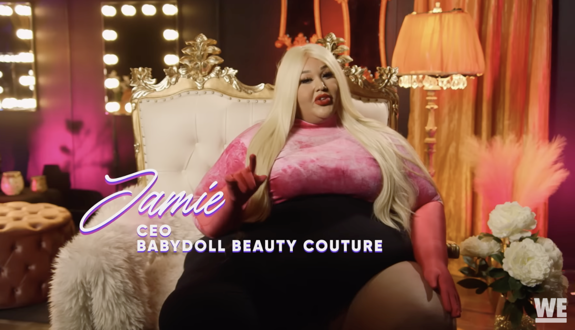 "We regretfully announce, with great pain, the passing of the founder & owner of Babydoll Beauty Couture, The Legendary Jamie Lopez," a rep for Babydoll Beauty Couture stated. "We ask, on behalf of the Babydoll family, that you allow us time to process this tremendous loss."
'Super Sized Salon' premiered earlier this year on WEtv, focusing on the salon staff and customers, as well as Jamie's weight-loss progress. (Jamie was at one point confined to her bed, weighing 846 lbs.; however, she shared last year that she had dropped 400 lbs. prior to filming 'Super Sized Salon.')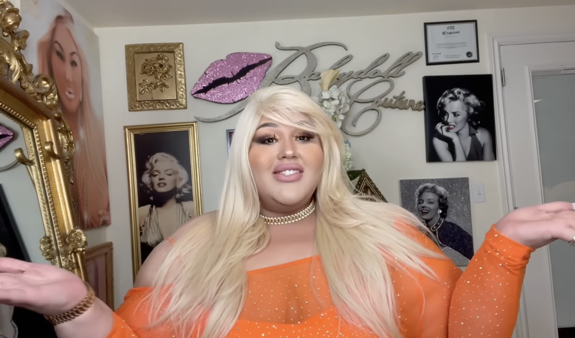 Jamie opened her full-service salon in Las Vegas in April 2017. In a 2017 interview with Yahoo Business, Jamie stated that she was inspired to open a salon that caters to plus-sized women after experiencing discrimination in salons due to her size.
"I was inspired by there being no place I could get my nails or hair done in Vegas that would accommodate my needs as a plus-size woman, and I decided it was time to make some changes for the plus-size women of the world," she told the outlet.
"What's unique about Babydoll Couture salon is that there will be pedicure benches that can hold up to 800 pounds and are wide enough for women with up to 85-inch hips to comfortably sit in. There's also a waxing bench that can support up to 600 pounds," the article stated.
Jamie was reportedly getting ready to begin filming for Season 2 of 'Super Sized Salon' at the time of her passing.
The WEtv official Instagram page posted a tribute to Jamie on Tuesday, sending thoughts and condolences to her friends and family.
"We are saddened to hear the news of the sudden passing of Jamie Lopez," the network wrote. "Jamie's passion to create a safe and welcoming environment for all women at Babydoll Beauty Couture will never be forgotten. Our thoughts and condolences are with her family and friends during this difficult time."
(Photos: WEtv; Instagram)