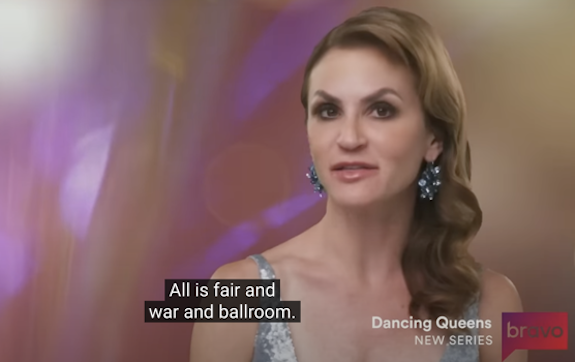 Bravo is bringing ballroom dancing to reality TV like you've never seen before.
In the new series Dancing Queens, six amateur ballroom dancing friends–- or "frenemies" depending on which cast member you ask–- will primp, practice and pay a hefty amount of money, all to pursue their passion of competing in Pro-Am World of Dance competitions, E! News reports.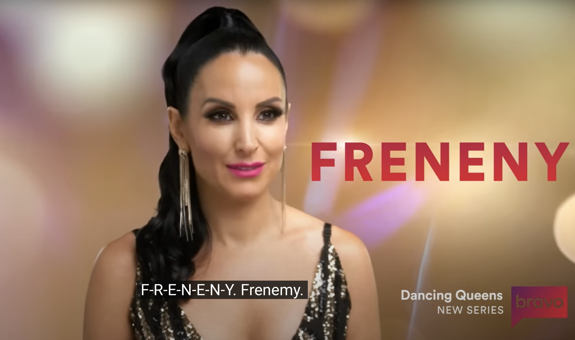 "From stay-at-home moms to business owners and a finance exec, these women put their lives aside when it comes to dance," Bravo said of the upcoming series. "In the ballroom, they maintain their composure, but behind the scenes, the women are willing to sabotage their frenemies in the name of competition, even going as far as poaching pro-partners for a chance to win.
"These dancers share an obsession with winning, no matter the cost."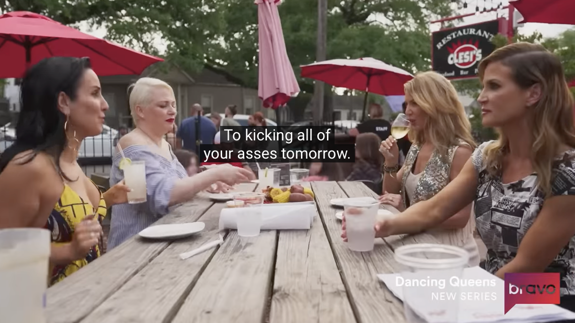 "Everyone has a hobby, but ours costs six figures a year," one cast member says in the 'Dancing Queens' trailer, with another admitting that the money she's throwing down for a dance costume is "better than buying a wedding dress."
The cast of 'Dancing Queens' includes Pooja Mehta of Scottsdale, Arizona; Colette Marotto of Scottsdale, Arizona; Donie Burch of New York City; Gaëlle Benchetrit of New York City; Leonie Biggs of Haworth, New Jersey; and Sabrina Strasser of Toronto, Canada.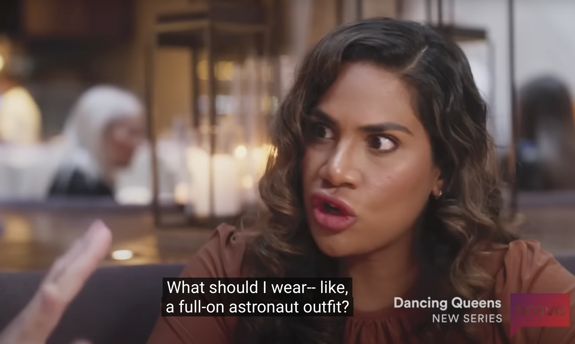 In the trailer for the new series, viewers see Pooja confronted by her husband about her ballroom attire not being appropriate, to which Pooja sarcastically suggests she rock "a full-on astronaut outfit" instead. Meanwhile, Sabrina also faces trouble at home when an upcoming competition interferes with her daughter's competition.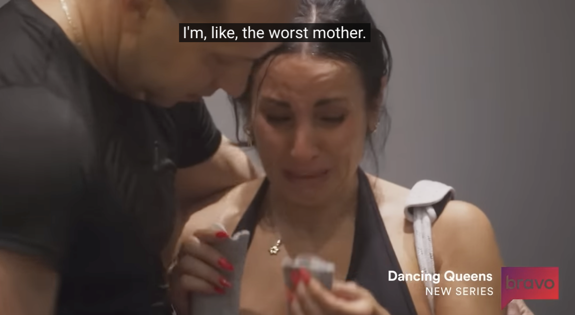 We also see Leonie's perfectionist side on full display, as she strives to be the best dancer while also juggling her family and finance career.
"I like to be the best at things," she says in the trailer. "My dad would say, 'Don't talk to me unless you're first.'"
Meanwhile, Donie worries she's being judged on the dance floor more for her appearance than her talent.
"There is a very traditional Latin look," she says. "I'm just never going to look like that and I think that affects how I place."
'Dancing Queens' premieres May 9 on Bravo. Watch the first trailer below!
RELATED STORY: End of An Era: Len Goodman Announces He's Leaving 'Dancing With The Stars' After 17 Years
(Photos: Bravo; YouTube)