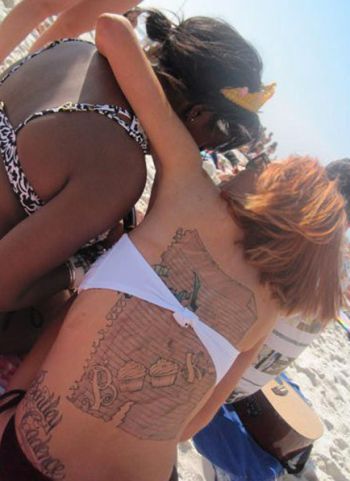 Teen Mom star Maci Bookout may look innocent, but underneath she's a wild child!
Although she rarely shows them off on the show, Maci has some pretty gnarly tattoos all over her back.
During one episode of Teen Mom, Maci showed off one of them, a small script word on her shoulder that said "Bulletproof." Since then, however, she has tattooed the giant monstrosity on the right on her back. In a Facebook post a while back, Maci explained what the hell is going on with her tattoo.
"Bulletproof is because I can withstand anything thrown at me. Bentley Cadence is for Bentley and the page on my back has Bookout on it. The page stands for me loving to write. The three o's are cupcakes and it's one for my mom, dad, and brother. The u is my zodiac sign and the t is a lightning bolt which is my symbol for my group. 'Learn to feel' starts on my upper rib and then continues onto my back."
Got all that?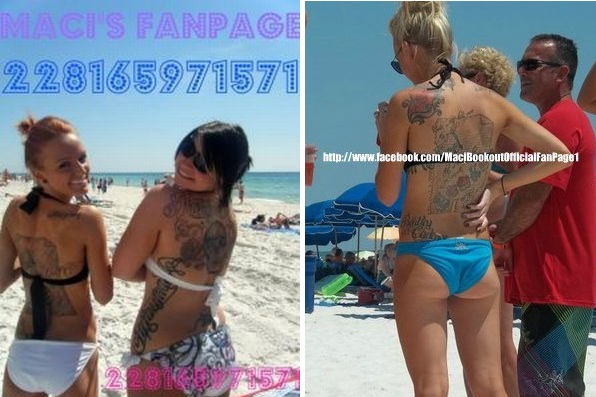 To see other creepy reality TV star tattoos, click here.