The Ashley is determined to find out whatever happened to those young and in love couples from MTV's short-lived (but great!) show, Engaged & Underage. She was able to sleuth out updates on many of the couples from the show; however, her readers were eager to get updates on even more of the couples.
The Ashley made it her mission to find out who was still together and who wasn't. Here are some updates on what happened to the 'Engaged & Underage' couples after the MTV cameras stopped rolling.
Krystle & Kiel:
You'll probably remember this episode well. Krystle was the bisexual bride-to-be who was living thousands of miles away from her fiance, Kiel, who was stationed in South Carolina while awaiting deployment to Iraq. (He was in the Air Force.) Krystle was living in Maryland, and was worried that saying "I do" would put a damper on her sexual freedom (Um, you think?) and told her mom that she had been intimate with all of her bridesmaids. Despite her fears that she would be able to remain faithful to one man, the couple married in 2007. She wore pretty much the world's ugliest wedding dress in a sickening shade of bubble gum pink.
Together or Not in 2012: Still together! The couple moved to Las Vegas in 2009 and welcomed a son, Loki, in 2009. It seems like Krystle has grown up a lot since their episode.
In March 2011, Krystle was kind enough to send The Ashley an update on their relationship! Here's what's going on with Krystle & Kyle today:
"Kiel is currently back in Afghanistan on his third deployment and expected home in June.  I graduated college and am currently interning at the Democratic National Committee in Washington D.C. until May where Loki and I will return to Vegas shortly before Kiel gets home.
"I can't believe we have been married for almost 4 years! Where does the time go?" Krystle told The Roundup. "The best advice I could give to anyone is to marry your best friend; someone you can tell everything to, trust enough to show them the good and the bad and of course someone you can just hang out and laugh with."
These two had been together since ninth grade and (big surprise) eventually Jessica finds herself knocked up and Frank decides to "do the right thing" and marry her. His whole family is against the wedding, especially his brother, who pleads with Frank not to marry Jessica. They fight and break up constantly, but the shotgun wedding ends up taking place anyway.
Together or Not in 2012: Split! Although they had Frank Jr. in 2007, they ended up divorcing somewhere around 2008. In March 2012, Jessica sent The Ashley an update on her life since she split from Frank.  It seems like she has moved on from her first marriage and is doing great!

"I just wanted to update you on my life right now. I am married to my amazing husband T.C. He is in the Air Force and I couldn't imagine my life without him, although I've had to on many occasions because duty calls. T.C. and my son absolutely adore each other. It's wonderful when you find what you're not looking. It's hard to find me on Facebook because after airing my life on MTV and the divorce I deleted everything on the Internet for a while and now I'm just very private about who's on my Facebook but I hope the update helps. "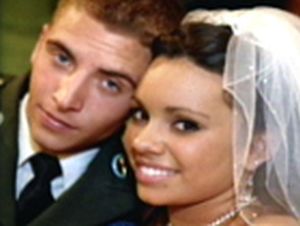 Jake & Jenn
Jake and Jenn were "the army couple." They were in a hurry to marry because they weren't sure if Jake would get shipped off to Iraq or not. They spent most of the weeks before their wedding fighting about everything from wedding favors to bachelor parties. Jake even calls his future wife "Satan herself" after she tries to get him to hang out with her family before the wedding. After the wedding, the couple continued to live in Hawaii where Jake was stationed, but they rarely ever saw each other.
Together or Not in 2012: Split! In 2010 they separated before finally divorcing in May 2011. According to a friend of Jenn's, she moved to South Carolina after her divorce to be with her boyfriend, but may be moving back to Ohio. According to Roundup reader Susie, Jake is currently dating one of Jenn's friends and they are now expecting a child together!
Ashley and Byron had some pretty tough situations to deal with: both of their families were against them getting married because they were different races and religions. When they arrange for their families to meet, it was pretty much the most awkward dinner ever caught on film. The couple also fought constantly. In fact, the night before the wedding they almost called the whole thing off! Despite this, they still married in December 2006.
Together or Not in 2013: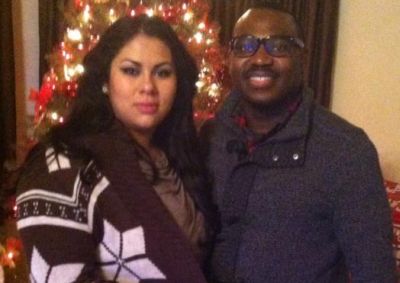 Together! As of September 2013, Ashley and Byron are still married, and are now the parents of two little kids! They live near Fresno, California, and will celebrate their seventh wedding anniversary in December!
Click Below to See Updates on Other Couples From the Show!