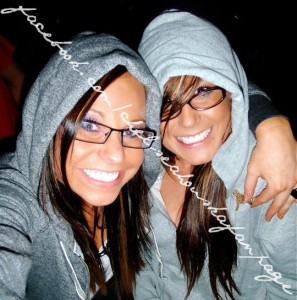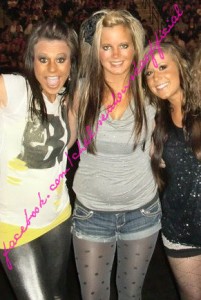 Has anyone else noticed this!?!
Seriously, every single one of Chelsea's friends that we've seen on Teen Mom2 looks exactly like Chelsea.
Apparently, over in South Dakota, if you're under the age of 21, you must have the following:
An extremely exaggerated side part. I haven't seen a part this big since Moses parted the Red Sea!
Two-toned creepy hair. Chelsea and all of her croonies are rocking the black-hair-with-blond-highlight look. Other assorted colors seem to be thrown in when they want to change it up, but black and blond are the staples.
Small black glasses to be worn on "casual days"
Extremely tanned skin. We know it's fake, guys. You live in South Dakota, give it up already.
Heap 'o' black eyeliner
A baby
Just an observation…am I the only one that has noticed this? Who knew they were cloning humans in South Dakota?!