Now that The Bachelor has wrapped up another season and Womack has slipped an engagement ring onto the finger of one of his 25 girls (at least for now), it's time to move on other installments of this show.
Of course, we'll have to sit through an entire season of Ashley H's insanely perky personality and ear-piercing shrieks to get to it, but the Bachelor Pad is coming back this summer for a second season!
Curious as to who is going to be on the show this time around? The Ashley can tell you guys  how the contestants were chosen.
Basically, back in February, the producers sent out emails to many of the former Bachelor/Bachelorette contestants, requesting that they come to a cocktail party in New York. (We all saw some clips from this party on the "Women Tell All" episode last week.)
What you don't know is that the party that we saw was basically an audition for the upcoming Bachelor Pad season. It seems to be a hot commodity amongst former Bachelor/ettes (let's face it, what else are they going to do? Get real jobs?! That's a good one!)
According to The Ashley's friend who was on the show and was invited to the party, the producers totally cheaped out and didn't even offer to pay the travel expenses for any of these people to come. You'd think with all those Bachelor helicopters lying around they'd be able to hook some people up with transportation!
So basically, anyone you saw on the clip was serious about getting onto Bachelor Pad (I feel stupid even saying that.) Once they were at the party, producers basically were on the lookout for anyone who seems like they could stir up some trouble (or spread some STDs in the hot tub) on the next Bachelor Pad.
Pretty much they had to prove that they were entertaining and interesting if they wanted a shot at the $ 250,000 prize (and 15 more minutes of undeserved fame.)
The Ashley's friend, who appeared on one of the seasons of The Bachelorette, opted not to go to COCKtail party, citing the fact that he has a girlfriend and "I don't do enough GTLing" as the reason. Good call.
Based on what The Ashley knows, here are the folks that I expect to see on the Bachelor Pad come summer: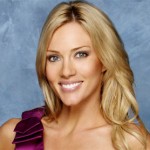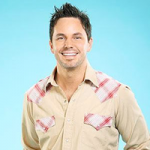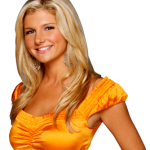 ********************                                              ****************

Rozyln "I Pickle-Tickled the Producer" (Jake's Season)
Justin "Rated R" Rego (Ali's Season)
Kasey "Guard & Protect Your Heart" Kahl (Ali's Season)
Vienna "Sausage" Girardi (Jake's Season)
Ashleigh Hunt (Jake's Season)    She will serve as the resident hoe-bag now that Natalie's won her money and isn't coming back
Wes "One Song Wonder" Hayden (Jillian's Season)
The Wild Card in the bunch?
This season's resident crazy, Michelle. There's a chance that she could make it on the show just to cause drama. However, it seems unlikely after the attack she received on Women Tell All. Bummer. I would have liked to see her creep someone out in the hot tub.