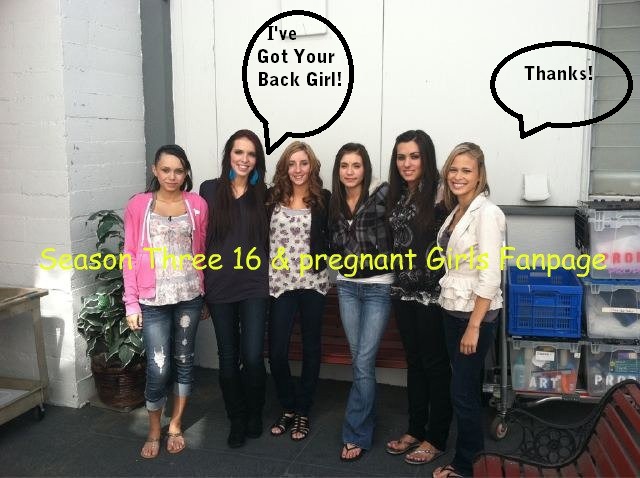 The Ashley has been a little slow in posting her recap of Tuesday's episode of 16 & Pregnant, which starred mother to twins and Domestic [Violence] Goddess, Jennifer Del Rio. However, that hasn't stopped the news from rolling in on this girl! 
The latest story to be posted online about Jennifer is that she got pregnant on purpose because she wanted to be on '16 & Pregnant.' As you have probably been following, Jennifer and her baby-daddy Josh Smith have been battling back and forth in a "he said, she said" tornado of domestic disputes, restraining orders and TMZ interviews. If you're not up-to-date on the latest Jennifer/Josh domestic violence happenings, I suggest you go to this site and catch up. It has an organized recap of the latest events. 
Anyway, according to TMZ, Josh filed a restraining order against Jen last week. In the filing papers he wrote some interesting things about the mother of his twin boys, claiming she is a compulsive liar who told him she was pregnant when she wasn't so that he wouldn't use a condom and she could actually get pregnant. (Got all that?) 
According to Josh, 
"She was giving me sonogram pictures … that she claimed was 'our baby' when in actually [sic] it was her friend's sonogram pictures she was copying. She lied to me and my parents for 3 months saying she was pregnant. She wanted so desperately to be on 'Sixteen and Pregnant'." 
Who knows if this is true, but Jennifer Del Rio's '16 & Pregnant' Season 3 co-star has spoken up to squash these rumors. 
"She didn't get pregnant on purpose," Jordan told her friends on her fanpage. "She didn't apply for the show. The casting lady was pregnant and found her on some baby saga website. Don't listen to TMZ and all those stupid rumors."
Josh is pissed that he was represented as an abuser by MTV, telling his Facebook fans that it was actually Jen who did the hitting that was shown on TV, which is why he filed the restraining order.
He posted this yesterday on the Facebook. (I did him the courtesy of cleaning up some of his horrible spelling and grammatical errors.)
 "Workin on [proving] my innocence and how mtv sent me to jail while they 'witnessed it.' They did not tell the cops anything so yeah there will be a few lawsuits comin out."
Counting the minutes.
Who knows what to believe at this point. All I know is that if teenage girls are getting pregnant to be on this show, we have officially entered The Twilight Zone.